The 37-year-old model, who is currently on a tropical vacation in a secret location, posed for the pictures while wearing a skimpy brown ensemble.
Bar Refaeli loves a sunny coastal vacation and takes advantage of the opportunity to show off her hot body in a string of racy photographs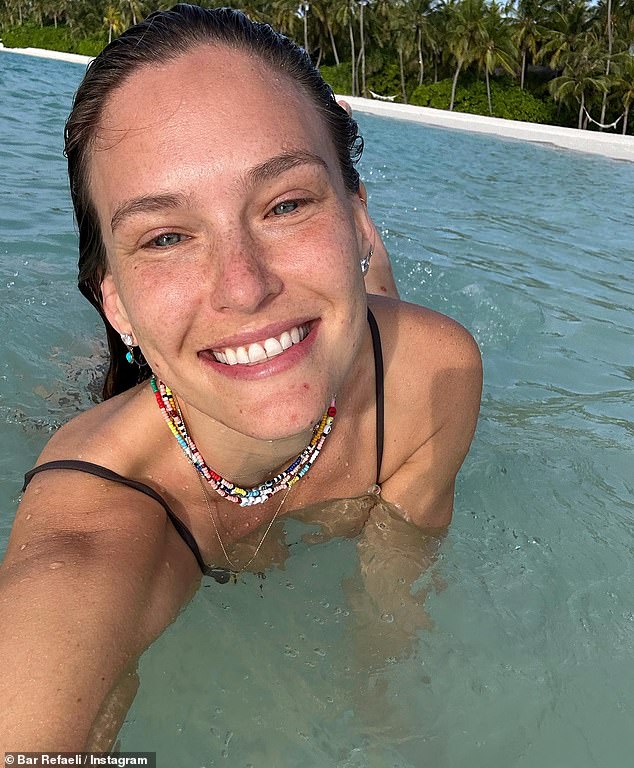 On Friday, Bar Refaeli posted a series of racy bikini photos that showcased her incredible body.
The stunning model was seen in several photos swimming in the crystal-clear water, hair flowing freely down her back.
In other pictures, she smiles for selfies while lounging on the beach while wearing two chunky necklaces.
The photos showed off her toned abs and slim arms, and she shone in the bright sunlight.
The model wrote, "Too good to be true" and "I'm so miserable" next to photos of herself grinning widely.
The model had previously denied rumors that she had an affair with Gerard Pique, Shakira's ex-boyfriend and a professional soccer player, back in 2012, but those rumors resurfaced after Pique and Shakira broke up last year.
A year after her split from Leonardo DiCaprio, 47, Bar and Gerard allegedly exchanged messages and met up privately, as reported by Spanish journalist Jordi Martin for Time.
He says this was Gerard's first experience with infidelity.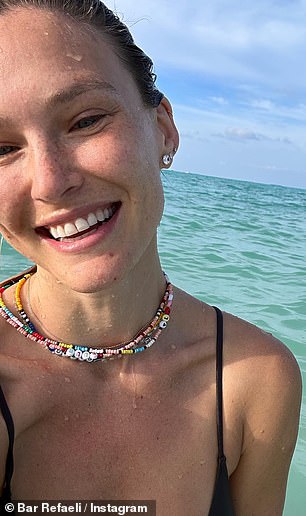 Martin claimed that "the rift between them began due to Shakira, 45, finding messages from Rafaeli. There were more than messages – there were private meeting also."
A few days ago, "I sent the information to a source close to Shakira a few days ago. After a while, they finally were able to verify the alleged cheating of Piqué with Refaeli in 2012."
'A few days ago, I spoke to a close friend of Refaeli's, who was also my friend for many years, who confirmed the reason for the model's frequent visits to Barcelona at the time. Shakira was shocked.'
To ask, "Want some more?" Between June 30 and July 6 of 2021, Pique had a trip to Monaco, escorted by someone who wasn't Shakira. I passed this information along also. Many of these, are new details she wasn't aware of.'
The rumor that Refaeli and Gerard had an affair in August 2021 has lately arisen again.
In addition, Gerard sued Jordi for damages.
"We're just good friends," she remarked.
We reached out to Gerard Pique's and Bar Refaeli's respective publicists for comment at the time.
ALSO READ: