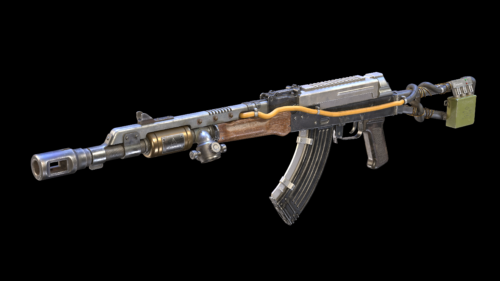 This guide will walk you through the steps necessary to obtain a Kalash AK-47 rifle for use in your Atomic Heart run.
Atomic Heart Guide – How to get the Kalash AK-47
Because Facility 3826 is filled with technology designed in a scientific utopia, the majority of the weapons and equipment are unique to the area. But, being set in the Soviet Union, the AK-47 had to make an appearance, and in Atomic Heart, it's simply known as the Kalash AK.
You can get a Kalash AK-47, like most other weapons in the game, by finding its blueprint scattered around the map and then using it to craft it yourself.
To find this blueprint, proceed through the main story and visit the Vavilov Complex. This area has a room called the Cold Lab, and the chest you need is inside. Fill the canisters in the area with plants to unlock the chest.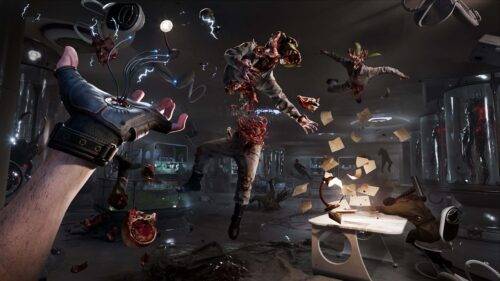 Medium ammunition for the Kalash AK-47 can be difficult to come by at first, especially if you don't have a blueprint for the ammo. However, they will become more common over time, and you can even carry up to 300 rounds, making the rifle's high fire rate less of an issue.
That's everything you need to know to get the Kalash AK-47 in Atomic Heart.
About Atomic Heart
Atomic Heart is a first-person shooter action role-playing video game published by Focus Entertainment and 4Divinity. On February 21, 2023, the game was released for Microsoft Windows, PlayStation 4, PlayStation 5, Xbox One, and Xbox Series X/S.
Atomic Heart
Developer(s)
Mundfish
Publisher(s)

CIS: VK Play
AS: 4Divinity

Director(s)
Robert Bagratuni
Producer(s)
Oleg Gorodishenin
Designer(s)
Maxim Kolesnikov
Artist(s)
Artem Galeev
Writer(s)

Robert Bagratuni
Artem Galeev
Harald Horf
Alexander Dagan

Composer(s)

Andrey Bugrov
Mick Gordon
Geoffrey Day

Engine
Unreal Engine 4
Platform(s)

Microsoft Windows
PlayStation 4
PlayStation 5
Xbox One
Xbox Series X/S

Release
February 21, 2023
Genre(s)
Action role-playing, first-person shooter
Mode(s)
Single-player