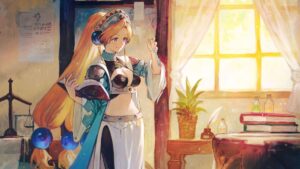 Koei Tecmo has announced that Atelier Marie Remake: The Alchemist of Salburg will be released this summer for PS5, PS4, Switch, and PC.
Atelier Marie Remake: The Alchemist of Salburg will be released worldwide this summer
The origin of the "Atelier" series is being remade for the Atelier 25th Anniversary!#AtelierMarieRemake: The Alchemist of Salburg is coming out on Nintendo Switch, PlayStation 4/5 and Steam – Summer 2023.https://t.co/gBKilqhFsN#NintendoDirect #KTfamily#AtelierMarieRE pic.twitter.com/xlNai8LAb3

— KOEI TECMO AMERICA (@KoeiTecmoUS) February 8, 2023
The original Atelier game, Atelier Marie: The Alchemist of Salburg, is getting a remake, as revealed by Gust in the most recent Japanese Nintendo Direct. This summer will see the worldwide release of the remake, which will be playable on PlayStation 5, PlayStation 4, Nintendo Switch, and PC (Steam). The game now has an official English website.
Even though this game didn't show up in the English version of Nintendo Direct, Koei Tecmo has already said that it will also be released in English this Summer.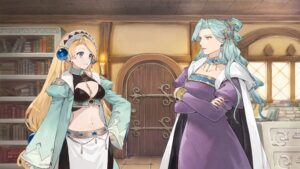 More details about the game will be revealed during the Atelier Series 25th Anniversary Program #4 on February 20th at 21:00 JST, which interested players can watch on Gust's official Youtube channel.
About Atelier Marie: Alchemist of Salburg
The world of Atelier Marie is a fantasy medieval time period in which magic does exist but most people lead fairly mundane lives. The city of Salburg, Schigsal's capital, is home to the world-famous Salburg Academy, which is known for training some of the continent's best alchemists. Marie, our protagonist, has a difficult time with alchemy and ends up with the worst grades in the academy's history. Fortunately, her teacher, Ingrid, allows her to open her own workshop to practice alchemy while continuing her studies, and she is given five years to create an item to Ingrid's satisfaction.
Atelier Marie: Alchemist of Salburg
Developer(s)
Gust Co. Ltd.
Publisher(s)
Artist(s)
Kohime Ohse
Composer(s)
Daisuke Achiwa
Toshiharu Yamanishi
Akira Tsuchiya
Series
Atelier
Platform(s)
PlayStation, Sega Saturn, Microsoft Windows, Dreamcast, PlayStation 2, Android, iOS
Release
PlayStation

JP: May 23, 1997
JP: June 4, 1998

Sega Saturn

Microsoft Windows

Dreamcast

PlayStation 2

Android, iOS

Genre(s)
Role-playing
Mode(s)
Single-player