In a plunging white summer dress featuring a delicate floral pattern, Emily Atack ensured all eyes were on her at the iconic tennis tournament in south London.
In the daring ensemble that highlighted her hourglass curves, the blonde bombshell found a quiet corner to strike a pose.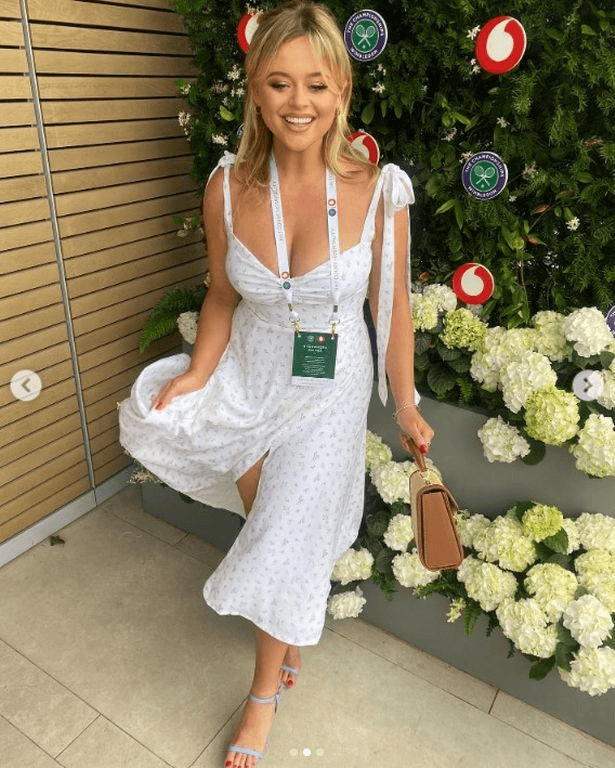 She captioned the pictures: "What time's Henman on guys?" as her fans and friends congratulated her.
One said: "Aces of Wimbledon."
Another added: "If Carlsberg made beautiful women, they would all look like you."
A third said: "Can we talk about your dress?"
While a fourth said: "Not sure "wow" quite cuts it."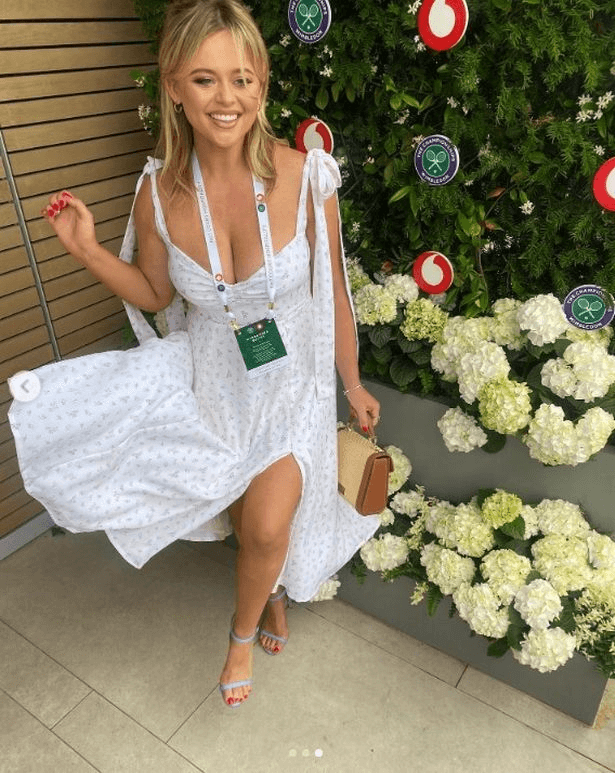 On the BBC show Who Do You Think You Are, Emily learned she has a secret connection to Ryan Reynolds and Rob McElhenny.
"It just makes me understand now, my grandad Mike was obsessed with watching Wrexham – it was everything to him. I just never knew the real reasons why. I'm so proud, so unbelievably proud." she said.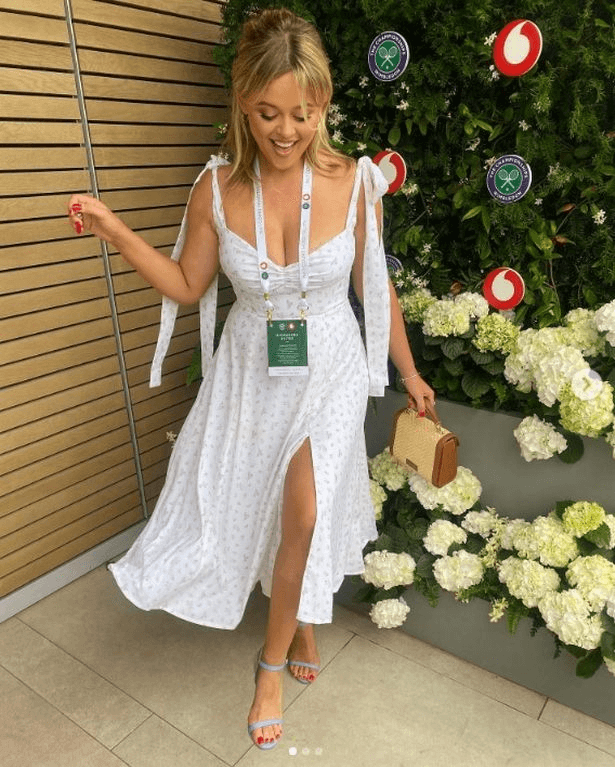 Read next : 
About Emily Atack : 
Emily Jane Atack is an English actress, comedian, and television personality. She is best known for playing Charlotte Hinchcliffe on the E4 comedy series The Inbetweeners, and for her roles in Keith Lemon shows, such as Lemon La Vida Loca, The Keith Lemon Sketch Show, and The Keith & Paddy Picture Show.