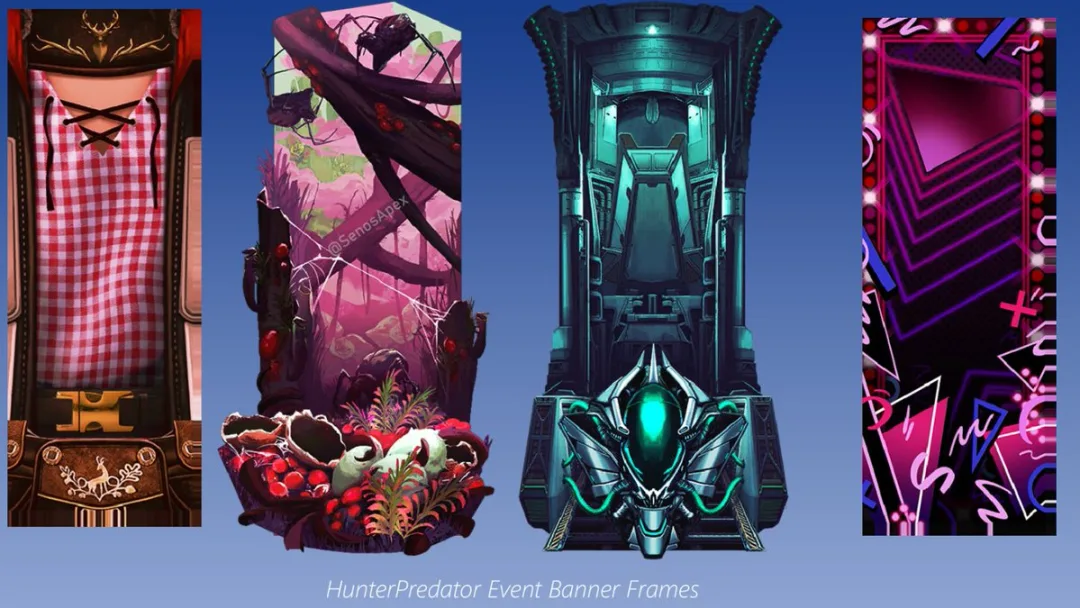 Apex Legends Season 14 Leaks Next Collection Event
SenosApex, an Apex Legends data miner, posted a leak on Twitter showing four flags for Fuse, Lifeline, Horizon, Valkyrie/ Loba. These very much indicate that at some point during Season 14, there will be a gathering event at some point.
"HunterPredator" Frames for Fuse, Lifeline, Horizon, Loba/Valk pic.twitter.com/kZR4UJdAH3

— Senos (@SenosApex) September 2, 2022
The next Apex Legends collection event is rumored to take place in just a couple of weeks if recent rumors shared this month are to be believed. Supposedly, this event will start on September 20 and it will be called "Beast of Prey" and players will have around two weeks to check out any game modes and skins available during the limited time mode.
Can confirm via independent sources that Apex Legends Season 14 Collection Event "Beast Of Prey" will begin September 20th and will last 2 weeks. pic.twitter.com/LYC5kc1rhD

— Tom Henderson (@_Tom_Henderson_) September 2, 2022
So what happens in this event

— Oliver Green (@Magic_Mark787) September 2, 2022
Apex Legends Wiki
Apex Legends
Developer(s)
Respawn Entertainment
Publisher(s)
Electronic Arts
Director(s)
Steven Ferreira
Producer(s)
Ben Brinkman
Designer(s)
Jason McCord
Artist(s)

Robert Taube
Kaelan De Niese
Ryan Lastimosa
Benjamin Bisson
Jung Park

Writer(s)
Mohammad Alavi
Composer(s)
Stephen Barton
Series
Titanfall
Engine

Source
Unreal Engine 4 (Mobile)

Platform(s)

Microsoft Windows
PlayStation 4
Xbox One
Nintendo Switch
PlayStation 5
Xbox Series X/S
Android
iOS

Release

Windows, PS4, Xbox One
February 4, 2019
Nintendo Switch
March 9, 2021
PS5, Xbox Series X/S
March 29, 2022
Android, iOS
May 17, 2022

Genre(s)
Battle royale, first-person hero shooter
Mode(s)
Multiplayer