On her Instagram page, Kendall Jenner shared a few snaps of herself sporting the sequinned ensemble.
Skintight dress highlighted Jenner's hourglass shape, hugging every curve and highlighting every curve.
As she posed for the camera, she held up her phone in front of the mirror and wore her signature brunette hair over her shoulder.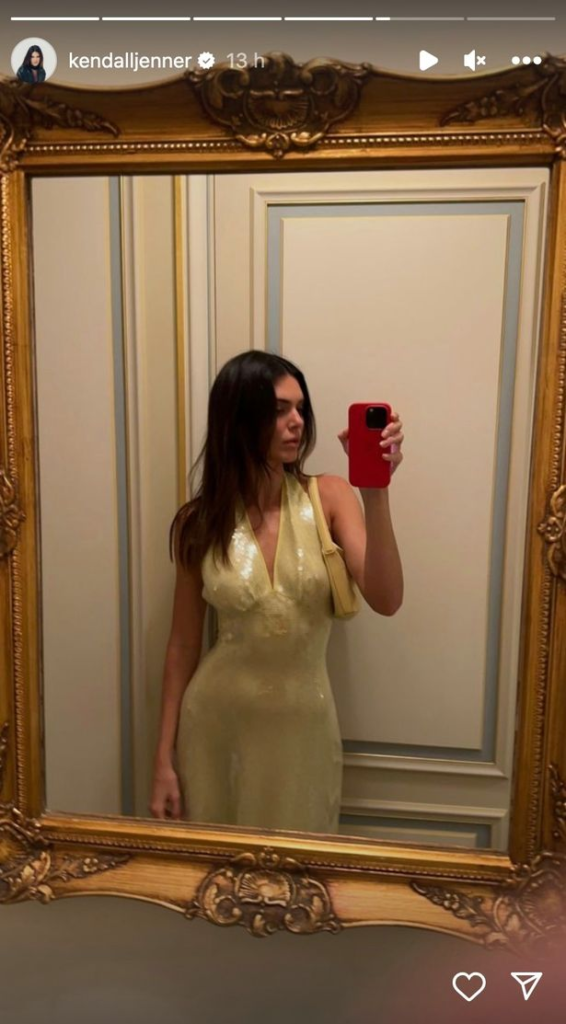 Another picture showed Jenner twirling around in front of a lavish, gold-accented white fireplace.
Kendall shared the snaps after talking about her plans for motherhood and confessing that she would move out of LA when the time came.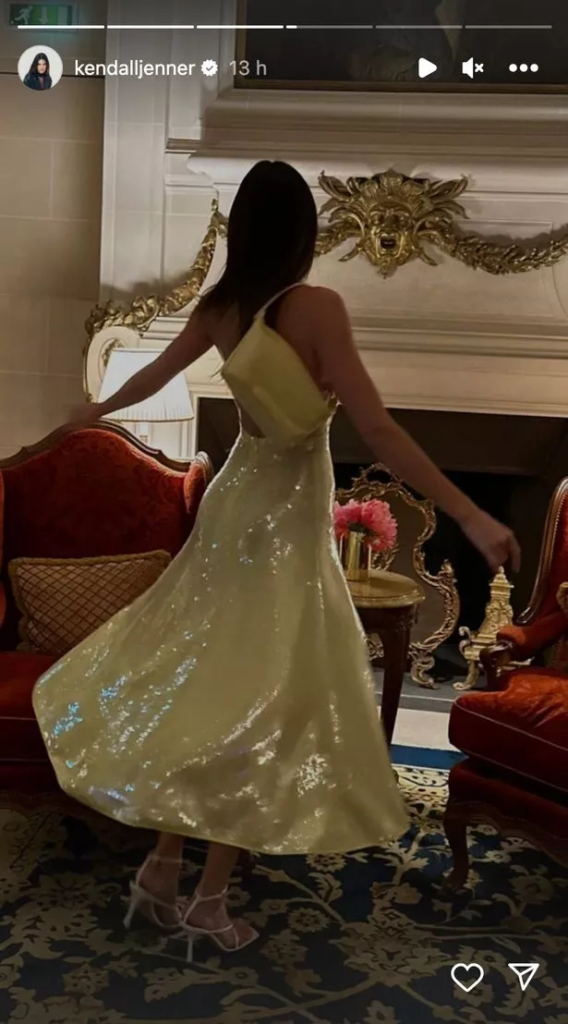 Rumours have swirled about Kendall's "pregnancy" since she began dating rapper Bad Bunny, but she quickly denied them.
Read next :
About Kendall Jenner :
A model, media personality, socialite, and businesswoman, Kendall Nicole Jenner is an American. As the daughter of Kris Jenner and Caitlyn Jenner, she became famous for appearing on the reality TV show Keeping Up with the Kardashians for 20 seasons from 2007 to 2021.