As she sat in a buggy with Robby Berger during their round on Monday, Paige conducted a Q&A with her fans.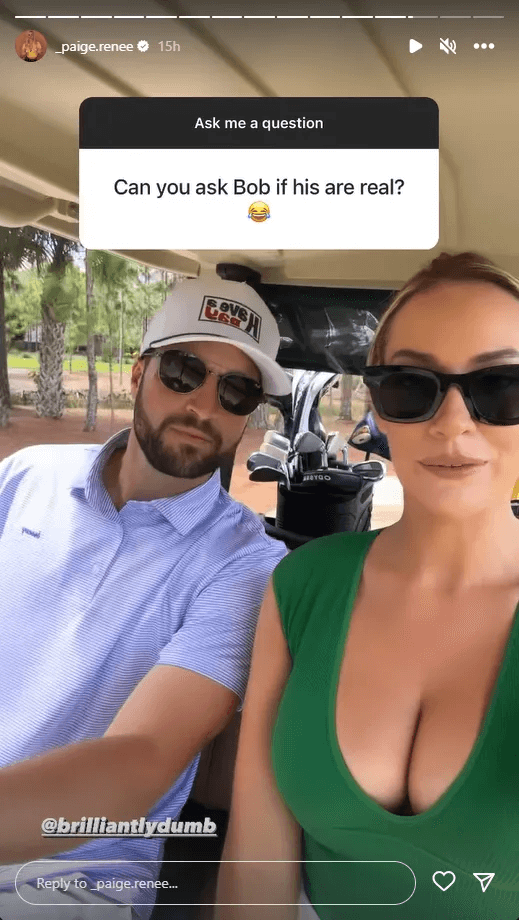 Despite this, Paige was left speechless by one follower's question about her assets, "Can you ask Bob if his are real?".
As a result of the poser, Paige said: "Obviously mine are real but they wanna know Bob, are yours real?"
It was an embarrassing moment for Berger as Paige replied, "Oh wow."
Finally, he managed to compose himself after struggling to get his words out, much to Paige's amusement.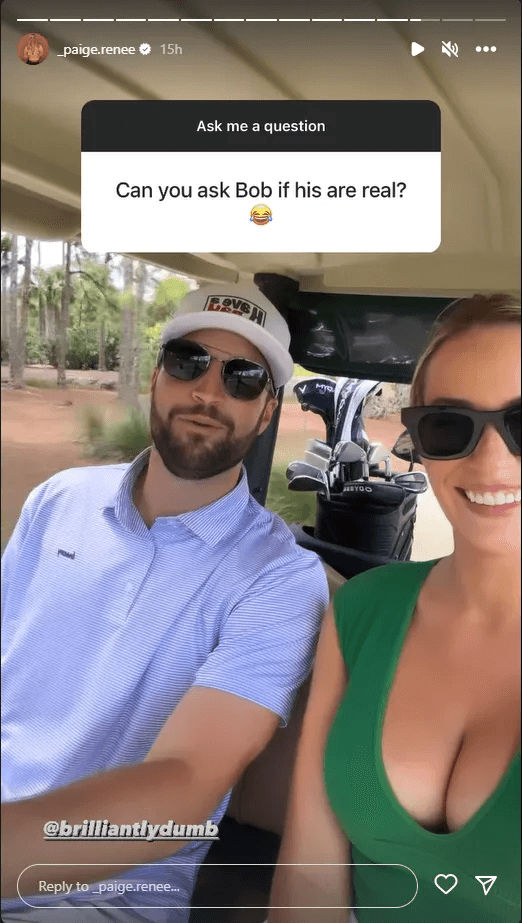 Known for sharing golf tips and glam photos of herself on social media, Spiranac was recently included on the Maxim Hot 100 list for her influencer career.
Paige often shares her views on the sport and holds Q&A sessions with her followers when she is not sharing racy snaps.
Recently, she uploaded a picture of herself playing golf in a low-cut red dress showing off a glamorous look.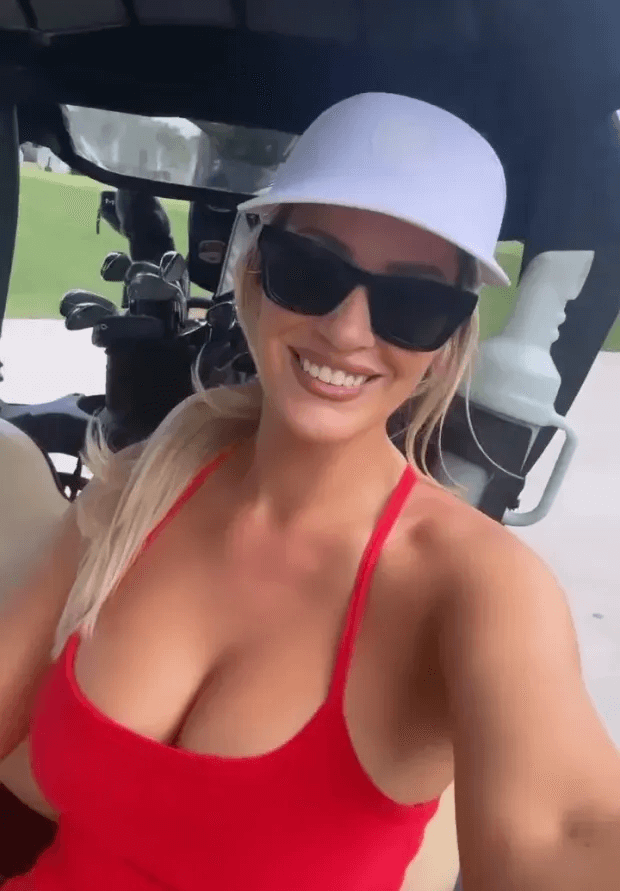 Read next :
About Paige Spiranac :
A former professional golfer, Paige Renee Spiranac (born March 26, 1993) is an American social media personality and golf instructor. She played Division 1 college golf at both the University of Arizona and San Diego State University, winning All-Mountain West Conference honors during the 2012–13 and 2013–14 seasons, and leading the Aztecs to their first Mountain West Conference Championship in 2015.