Elizabeth Hurley, 58, shone in her latest jaw-dropping Instagram beach snap as she stripped down to a tiny bikini.
To her 2.6 million followers, Liz showed off her washboard abs and impeccable physique in a white bikini with black stripes.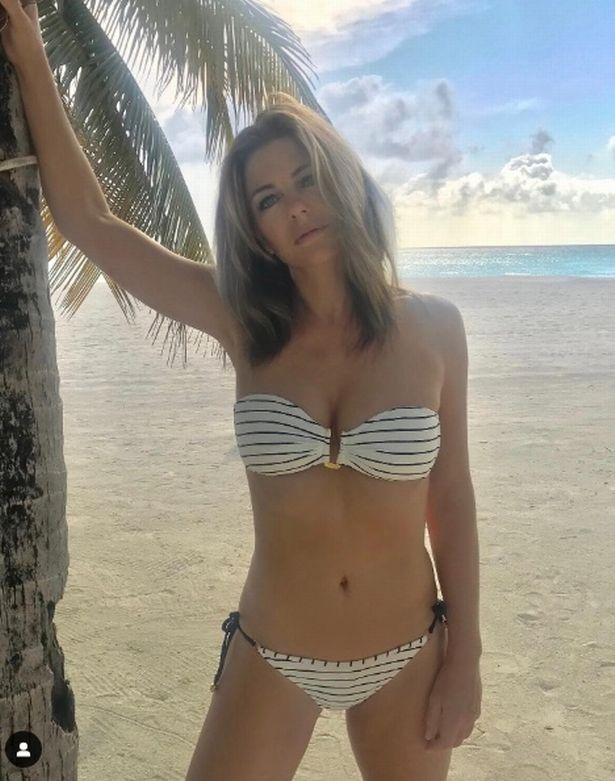 "A striped bikini #LizzieBikini #elizabethhurleybeach," she captioned the photo.
Fans were eager to share their thoughts on her captivating display after seeing it.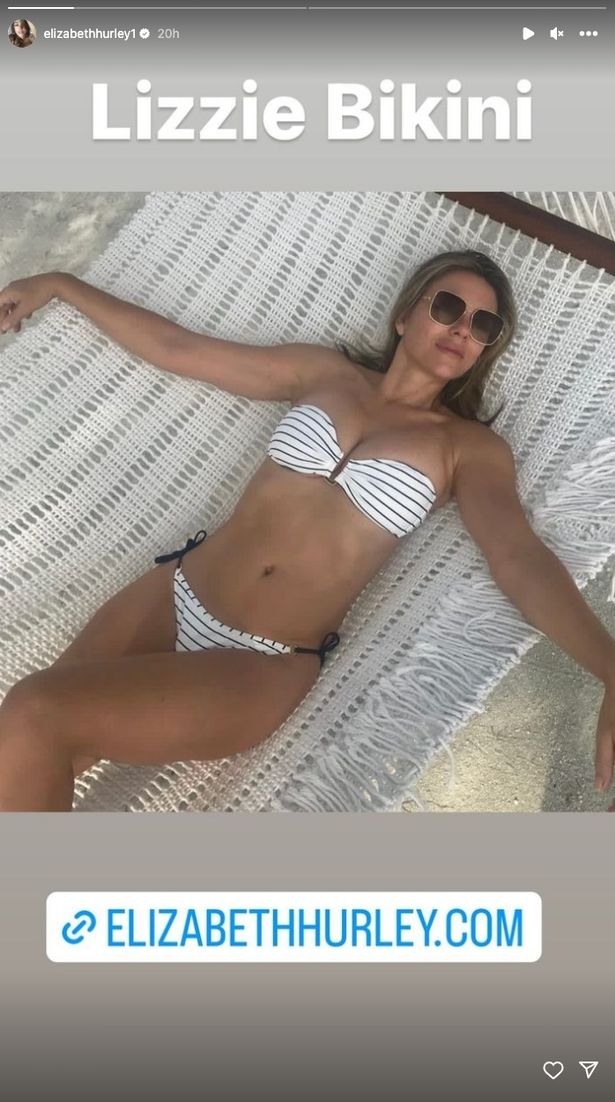 A social media user said: "Omg such a sexy lady I'd love her to be my woman."
Another wrote: "Goddess in a bikini."
Another added: "You're a classic that just gets better with age."
While a fourth added: "As beautiful as ever, sunshine."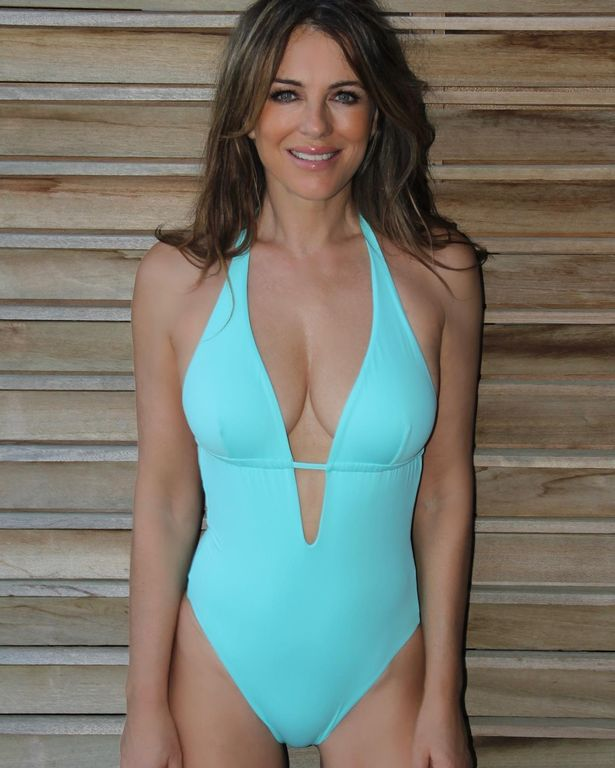 Liz's bikini comes from her own swimwear range, Elizabeth Hurley Beach, which retails at a staggering £159 a piece.
Read next :
About Elizabeth Hurley :
Elizabeth Jane Hurley is an English actress and model. As an actress, her best-known film roles have been as Vanessa Kensington in Austin Powers: International Man of Mystery and as the Devil in Bedazzled.