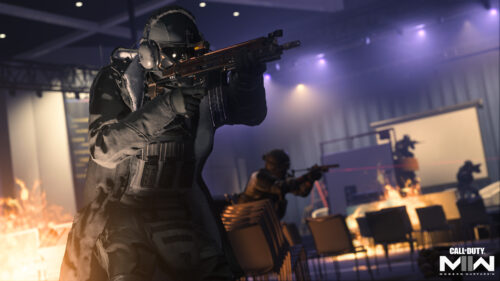 Here are all the rewards you can get in Modern Warfare 2 for completing the second episode of the Atomgrad raid.
All raid rewards for Atomgrad Episode 2 in Modern Warfare 2
Atomgrad Episode 02, the second Special Ops Raid in Call of Duty, is now available with the release of Season Two Reloaded in Modern Warfare 2. Just like with the first raid, players who finish the second episode will get a specific reward based on the difficulty they beat it on, plus a random unlock from a pool of loot for every completed run.
This time, however, the number of items in the mystery case pool has been reduced from eight to seven, with a new "[Classified]" reward now available.
Players will get the "Bad Boonie" operator skin for Captain Price if they complete Raid Episode 02 on normal difficulty. Those who survive the second raid on Veteran will get the blueprint for the "Triple Threat" weapon.
The seven items in the loot pool that players will randomly draw for each completed run of the new raid are as follows:
"Coordinates" emblem
"Dead Eyes" loading screen
"Flick" loading screen
"Golden Discovery" emblem
"Golden Red Gaze" player card
"Raid Season 2" weapon charm
"Viscous" weapon camo
The classified reward is the "Beast Maker" weapon blueprint, but Infinity Ward did not say how players will get it.
If you buy the "Raid Bundle: Season 02" set from the store and complete the second raid, you'll also get the "Ghillied Up" skin for Captain Price as a bonus.
So, that's all the rewards you can get for completing the Atomgrad episode 2 raid in Modern Warfare 2.
About Modern Warfare 2
Call of Duty: Modern Warfare II is a 2022 first-person shooter game published by Activision and developed by Infinity Ward. It is the nineteenth installment in the Call of Duty series and a sequel to the 2019 reboot. On October 28, 2022, it was released for the PlayStation 4, PlayStation 5, Windows, Xbox One, and Xbox Series X/S.
Related: