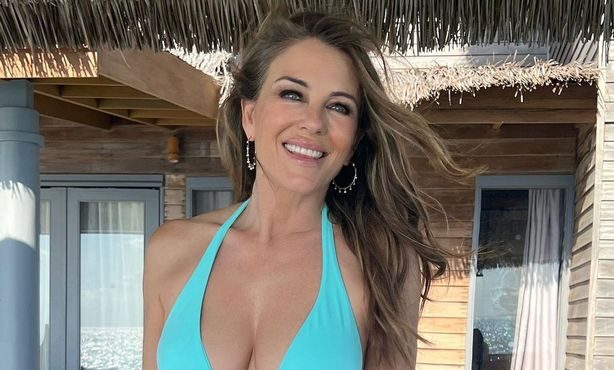 Liz Hurley gave her adoring admirers more than they could handle as she stripped down to a plunging small swimsuit and flaunted every inch of her gorgeous form.
Liz Hurley wore a low-cut, marine-green swimsuit to draw attention to her famous body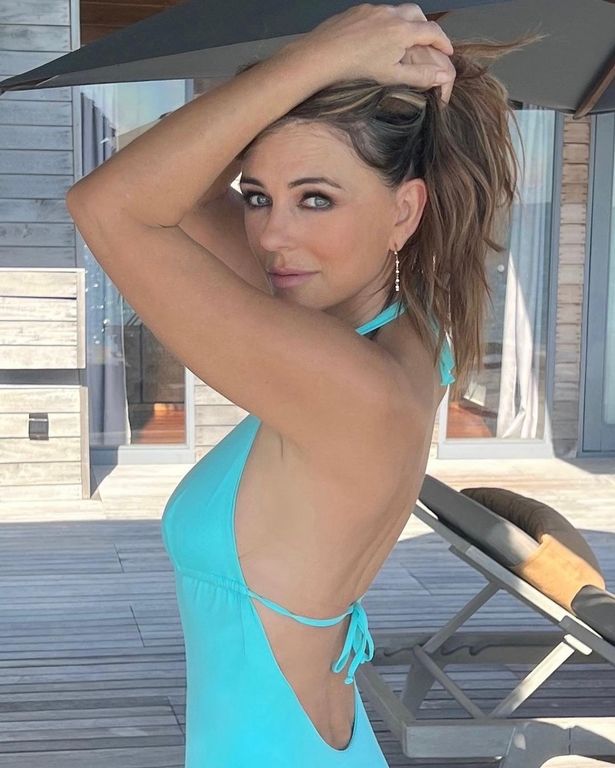 The 57-year-old was at it again on Sunday, leaving her admirers hot under the collar.
Liz had hearts racing on Instagram when she released a plethora of photos of herself soaking up the rays in a lovely swimsuit from her swimwear line, Elizabeth Hurley Beach.
The timeless beauty nearly overflowed out of the minuscule one-piece that barely covered her famed chest, giving fans a good look.
The Austin Powers star was the image of confidence as she posed with both hands in the air and beamed for the camera, leaving little to the imagination in the outfit.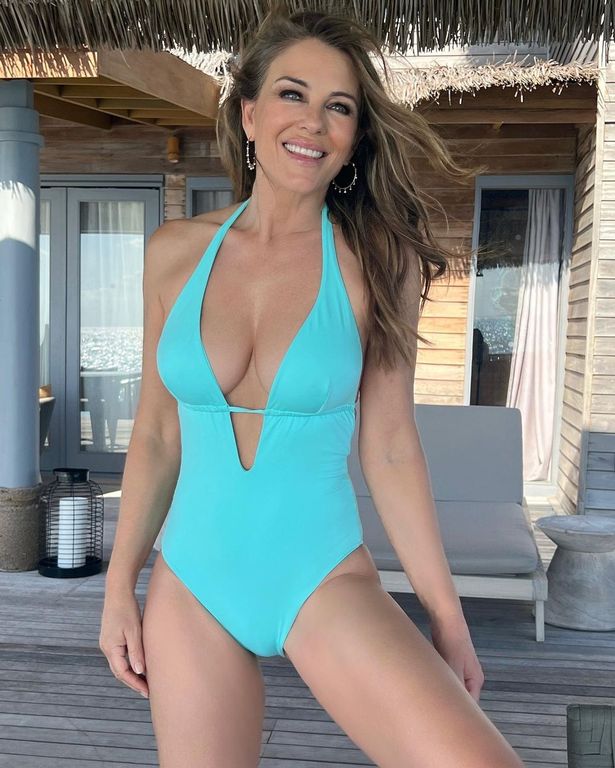 The revealing outfit was tied together by a piece of thread, allowing the Royals star to flaunt her sun-kissed complexion and ageless figure.
She wore her long luscious locks in loose waves over her shoulders and chose for a smoky eye makeup look with sky-high lashes, a black brow, and a nude lip.
In another beautiful photo, she posed with her back to the camera and showed off an outstanding full-body shot.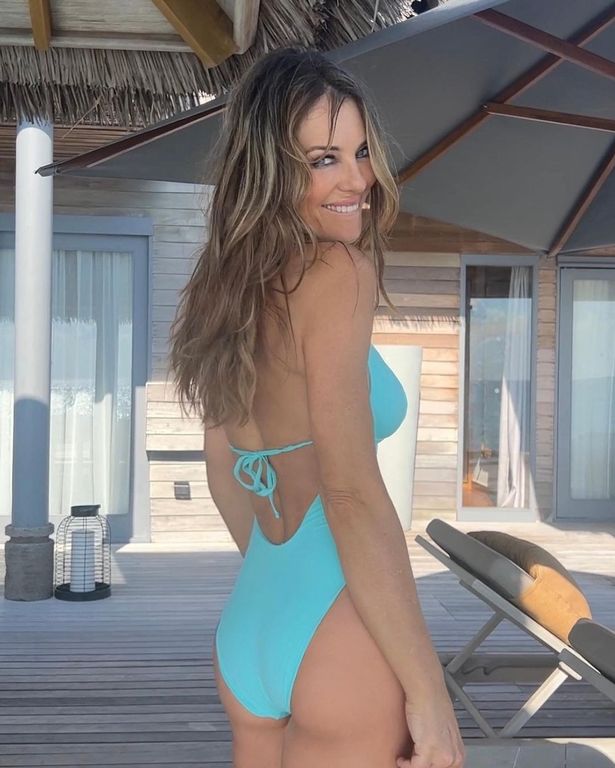 Liz had sex appeal and confidence radiating from every inch of her, raising one arm high above her head to show off her peachy buttocks.
Fans flocked to the comments area to lavish the beauty with praise.
"Definitely the world's sexiest woman," one fan exclaimed.
Another social media user echoed their sentiments, writing, "It truly blows my mind how beautiful you are."
READ NEXT: