In a new Instagram selfie, Selena Gomez showed off her impressive curves in a strapless corset top.
Her latest selfie does not reveal the wrist brace she previously wore when she appeared on Only Murders in the Building.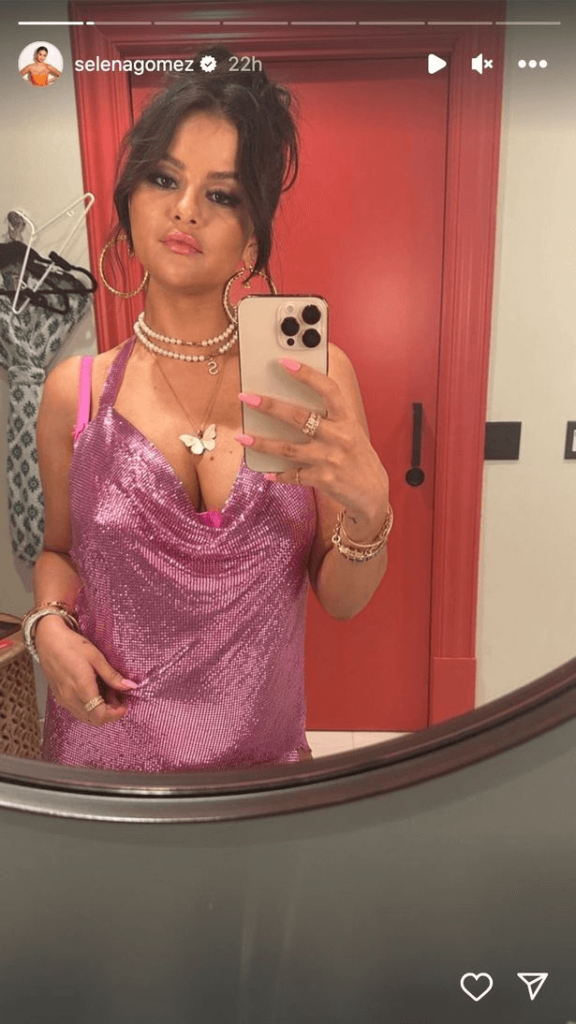 Her bare shoulders were revealed when she nearly slipped out of the corset top and showed off her curvy figure.
She wore her dark hair loose and pin-straight, and she did not choose any accessories to match the outfit besides her perfectly manicured nails painted red.
In the selfie, the actress didn't show her face, and fans could only see her right arm holding her phone as she looked in the mirror.
Instagram's mirror frame cropped off her left arm, so her left arm wasn't visible.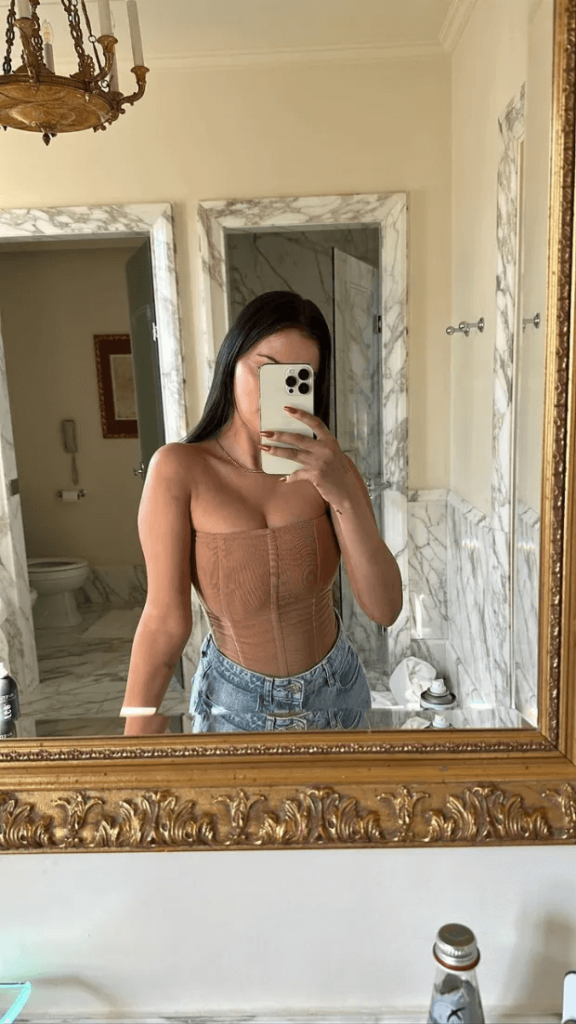 Selena was spotted wearing a wrist brace on her right arm outside of her hotel after the MTV Video Music Awards ceremony earlier this week.
In the photo, the singer was seen slightly grimacing and clutching her stomach with her left arm as she marched toward her parked car.
In the new selfie, Selena didn't include a caption as she didn't show her wrist brace. She also didn't mention her health status.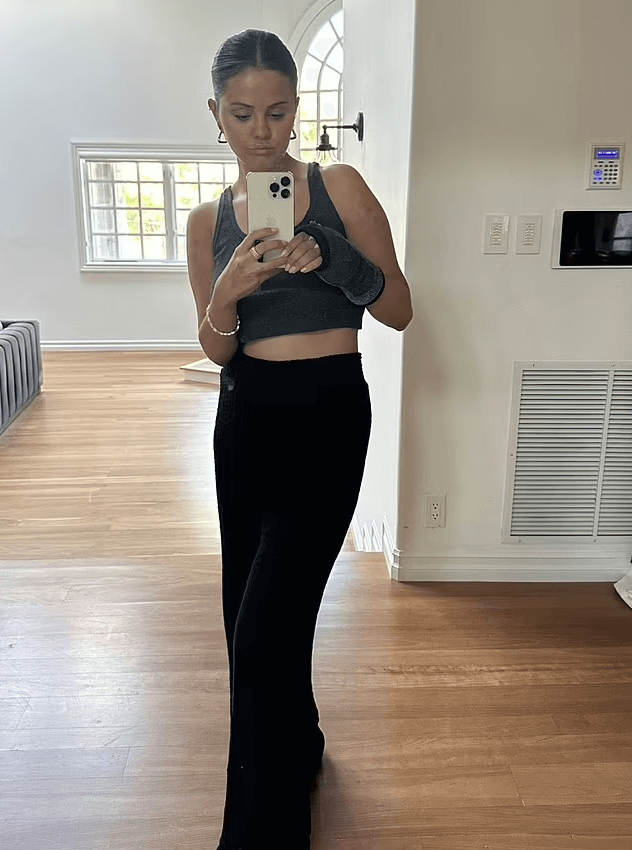 A photo Selena posted on her Instagram account last month showed off a $190 Guizio corset emphasizing her chest, along with a matching leather jacket.
The first admirer wrote: "You're the hottest celebrity in Hollywood," while the second called her a "hottie."
A third chimed in to say: "You look stunning as always."
While the fourth said: "I have the biggest crush on you."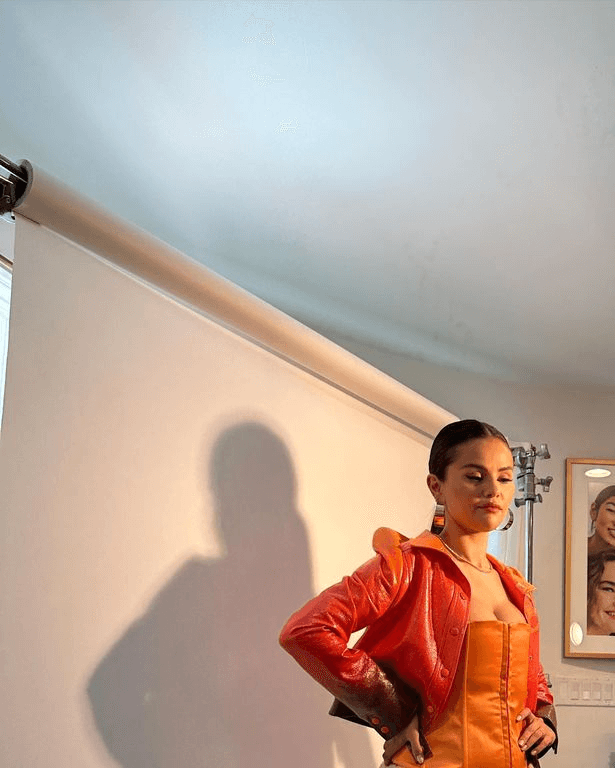 Read next :
About Selena Gomez :
Selena Marie Gomez (born July 22, 1992) is a singer, actress, producer, and entrepreneur from the United States. Having started her acting career on the children's TV show Barney & Friends, Selena Marie Gomez rose to fame as Alex Russo on the Disney Channel television series Wizards of Waverly Place.