Disney star Selena Gomez is looking hotter than ever after she recently shared a picture wearing a black bodysuit.
Selena posted the picture to her Instagram profile, which no doubt left her 429 million followers in total shock.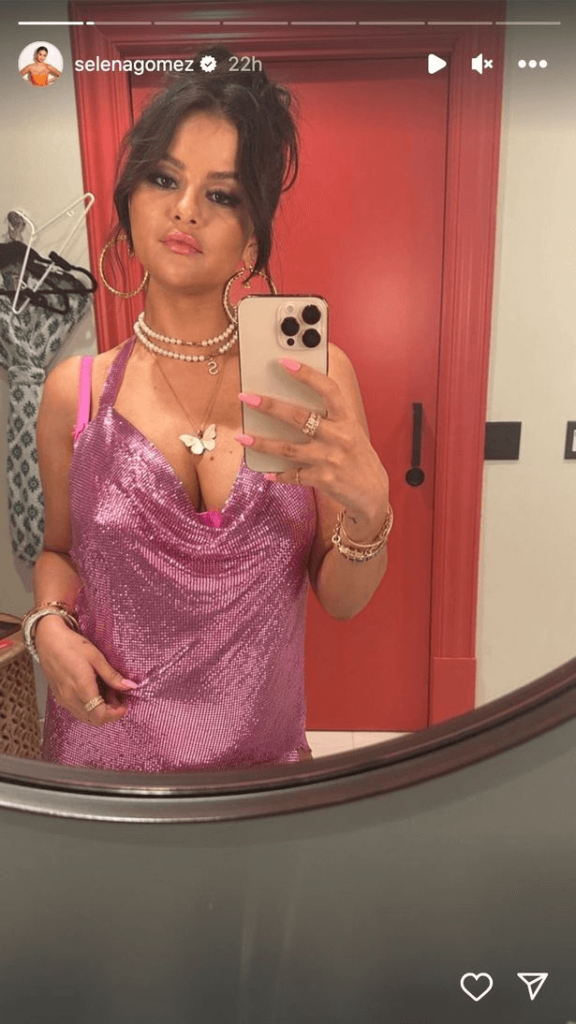 In the snap, Selena leaned forward and saw her iconic curves as she stared in the mirror.
She wore a black corset-style bodysuit that accentuated her waistline .
For the stunning mirror snap, she placed one perfectly manicured hand on her thigh and held her white iPhone up to the mirror to showcase her toned, tanned legs.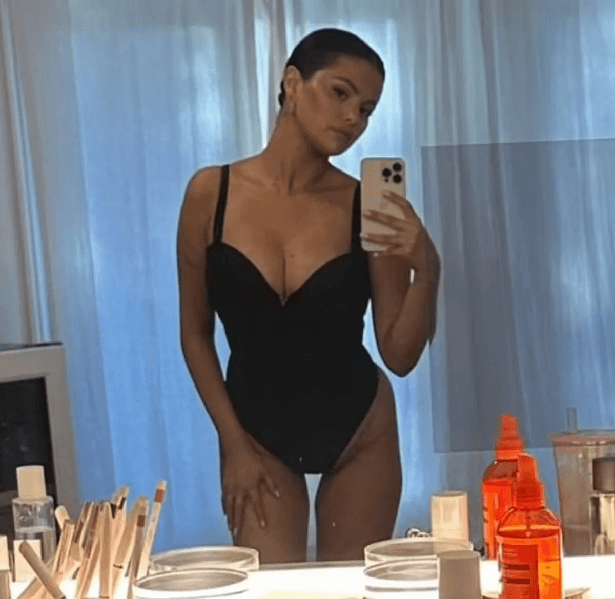 Keeping her hair out of her face and allowing her striking features to shine, Gomez wore her signature brunette locks in a slick back bun.
A large vanity desk covered in makeup from her own brand and other beauty products surrounded her behind a net curtain.
Selena posted her selfie on her Story for her fans to see, and they were undoubtedly blown away by her sultry photo.
Read next :
About Selena Gomez :
Selena Marie Gomez (born July 22, 1992) is a singer, actress, producer, and entrepreneur from the United States. Having started her acting career on the children's TV show Barney & Friends, Selena Marie Gomez rose to fame as Alex Russo on the Disney Channel television series Wizards of Waverly Place.