As Salma Hayek posed with a pal by the ocean while on a stunning scuba diving trip, she wore a teeny sunshine yellow bikini top.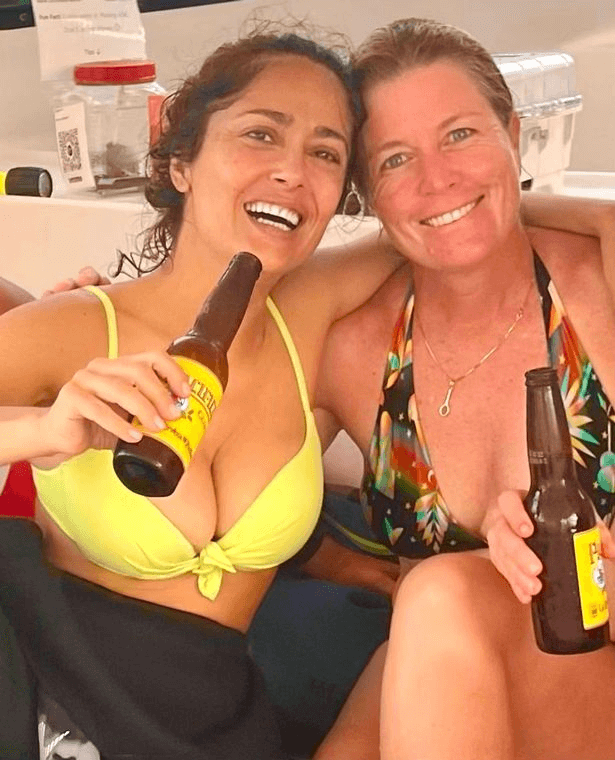 On Instagram, the 56-year-old wore a vivid yellow bikini top that was knotted under the bust, revealing her cleavage in full view.
Her riotous brunette curls were pinned up in a bun at the back of her head while she showed off tanned skin in the makeup-free post.
A second sweet photo shows Salma in her full wetsuit – navy blue with lilac flowers, of course – as she eats a tangerine.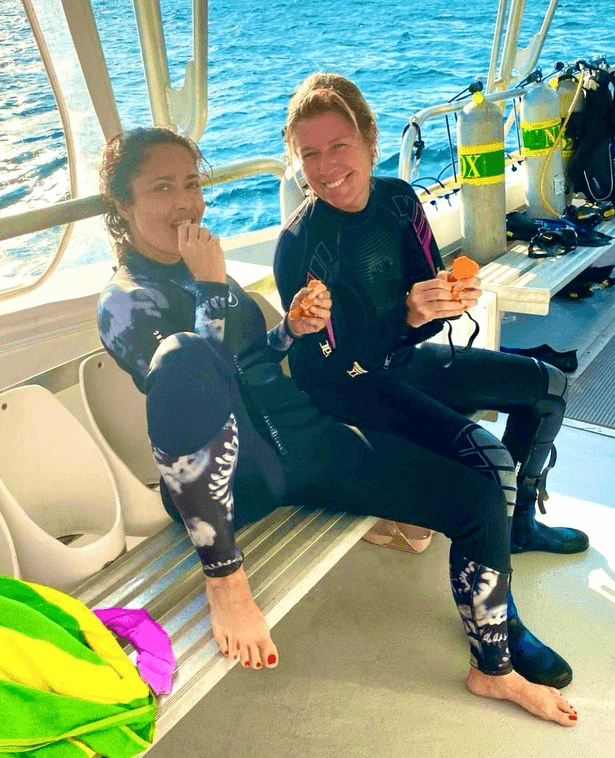 She captioned her photo, tagging Martina before adding: "Hanging out with my favorite dive master. Going to the cross…"
The comments section was filled with fan comments ranging from "Just marry me now!" to "Both of you look gorgeous and relaxed!"
As one user wrote: "Lovely, I hope you're having fun!"
A third fan gushed: "Seeing you so happy fills my heart with joy!"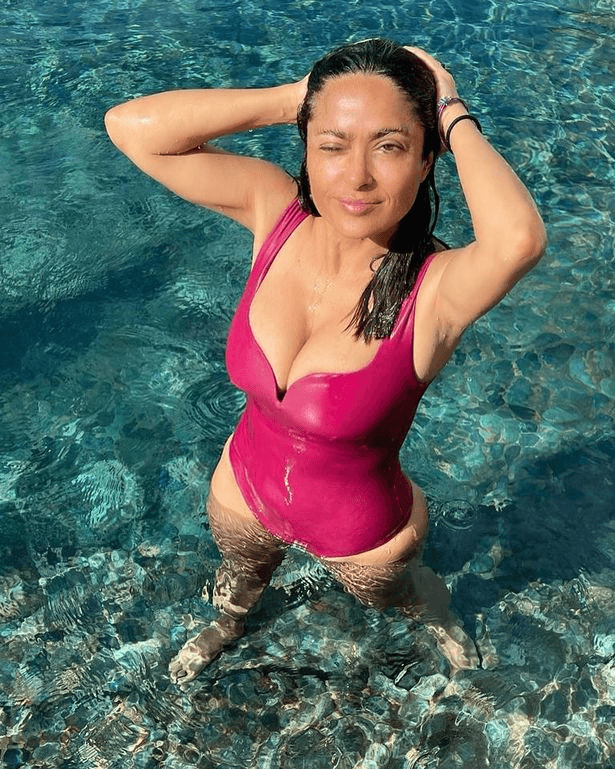 Read next :
About Salma Hayek :
Salma Hayek Pinault (born September 2, 1966) is a Mexican and American actress and film producer.
With starring roles in the telenovela Teresa (1989–1991) and the romantic drama Midaq Alley (1995), she began her career in Mexico. After appearing in such films as Desperado (1995), From Dusk till Dawn (1996), Wild Wild West (1999), and Dogma (1999), she soon established herself in Hollywood.