58-year-old actress Liz Hurley promoted a sale on her swimwear collection, Elizabeth Hurley Beach, on her Instagram Story on Monday.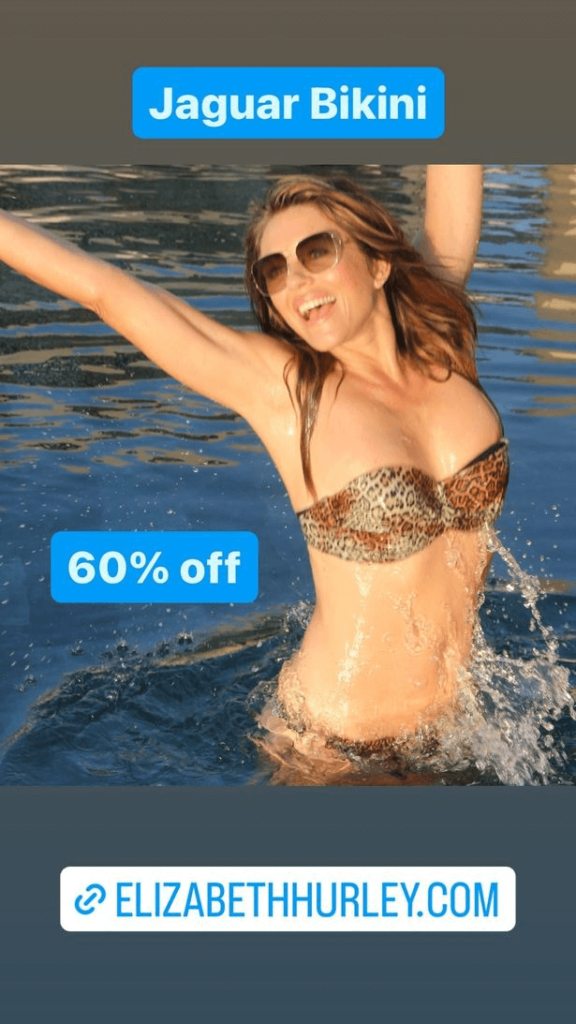 The picture was accompanied by the words "60% off" as well as a link to her website.
She explained to Luxury Lifestyle Magazine in 2018 why she became a swimwear designer:
"I wanted to create styles that make people look fantastic and feel great.
"It was key to me to create a resort collection which would make a woman feel sexy and comfortable at any age.
"I decided to venture into designing beachwear not only because I've always been obsessed with holiday clothes, but also because it's an area where women, regardless of shape or size, can either look amazing or really get it wrong."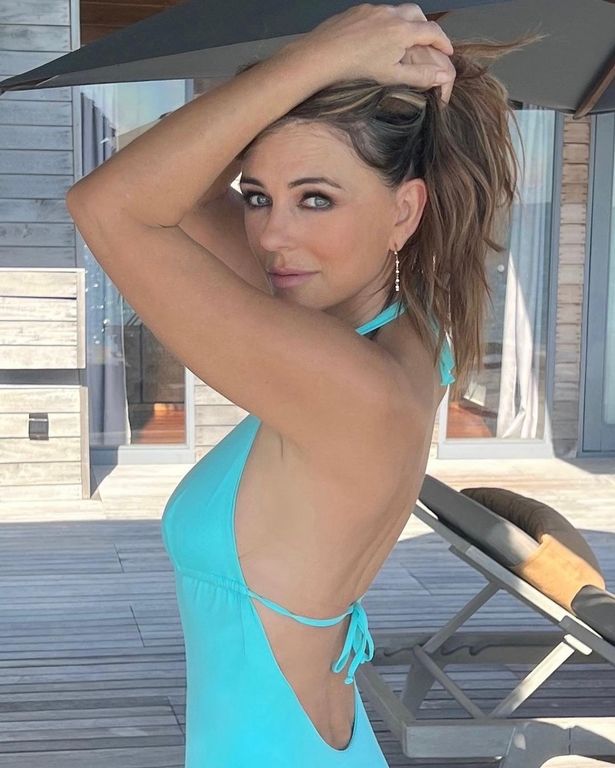 She wore black clothing while attending Elton John's farewell show in Stockholm with her 21-year-old model son Damian Hurley.
The final shows of the Farewell Yellow Brick Road tour were a TRIUMPH, and Liz wrote along with a video compilation of those shows:
"Thank you to glorious @eltonjohn and @davidfurnish for a magical weekend in Stockholm to watch the final shows of the Farewell Yellow Brick Road tour, which were a TRIUMPH. I loved every minute,"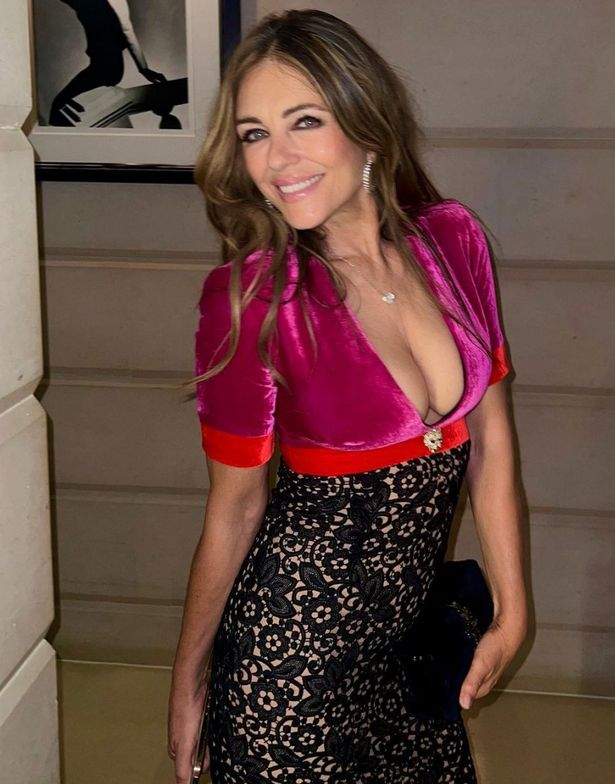 Read next :
About Elizabeth Hurley :
Elizabeth Jane Hurley is an English actress and model. As an actress, her best-known film roles have been as Vanessa Kensington in Austin Powers: International Man of Mystery and as the Devil in Bedazzled.