Former "world's hottest weather girl" Yanet Garcia has caused fans to meltdown once again by posing in red leather lingerie on social media.
Aside from working on TV channels, Yanet is also a model with a massive following of 14.9m Instagram followers, where her jaw-dropping snaps delight her fans.
With her red leather lingerie on, Yanet left little to the imagination as she gazed longingly towards the horizon.
In the caption, she added a flame-covered heart emoji.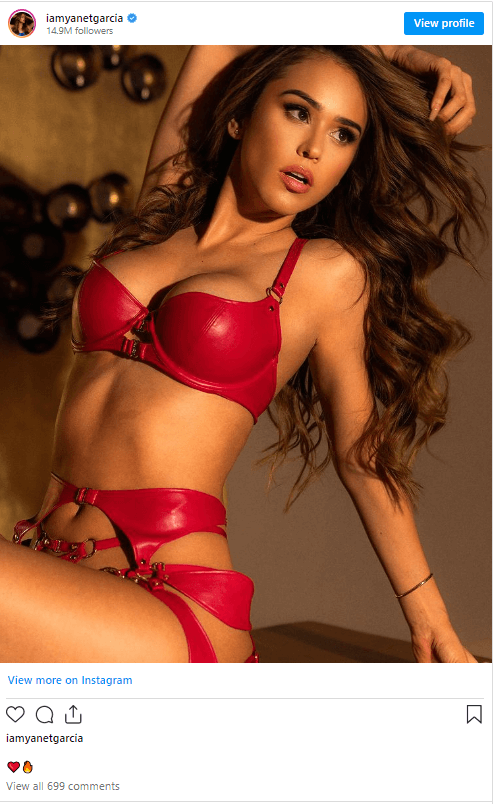 There were no words to describe how delighted fans were. One declaration was: "Absolutely gorgeous."
There was also a shout: "You are forever the most beautiful Goddess Queen."
One questioned: "Why are you always so perfect?"
Another exclaimed: "I love you, princess."
Another said: "Beautiful woman, kiss my friend."
An additional said: "Gorgeous forever."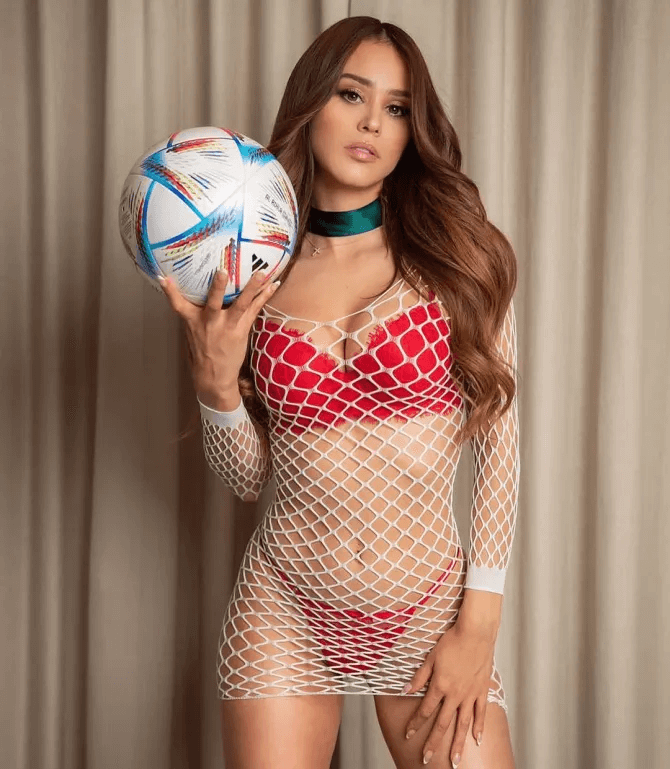 Earlier this week in another Instagram post titled "golden hour, the South American goddess left followers gushing.
The post displayed a caption that read: "Golden hour *blue heart emoji* ". It quickly received thousands of likes.
The photo shows Yanet standing near the wall, her blue bodysuit glowing against the powerful sunset.
With giant hooped earrings and bracelets, she teamed her luscious brown locks with a curly do.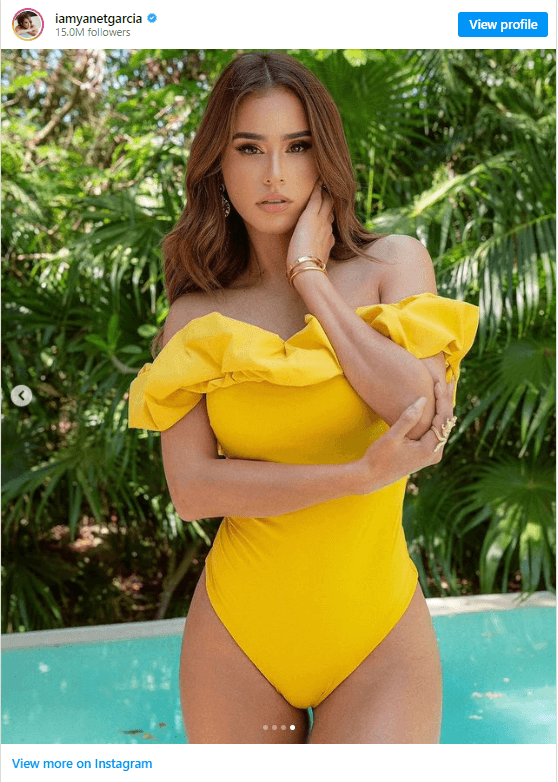 Read next :
About Yanet Garcia :
Yanet García (born November 14, 1990), also known as La Chica del Clima is a Mexican model, actress, influencer and weather presenter who was featured on the cover of Penthouse magazine's first Mexican edition in 2010.
The magazine For Him Magazine named Garcia one of the world's 100 most beautiful women in 2017. She also made her acting debut in Sharknado 5: Global Warming that same year. As a host on Televisa's show Hoy in 2018, she also posed for Maxim in July 2018.