Grace Charis' stunning golf video has wowed her huge fan base. The 22-year-old has become one of golf's most popular influencers alongside Paige Spiranac.
With the help of slow motion, she demonstrated her impressive swing to her 1.6million Instagram followers in her latest post.
A rising star in the golf influencer game, Grace has over 1.6 million followers on Instagram and a YouTube channel with over 754,000 subscribers.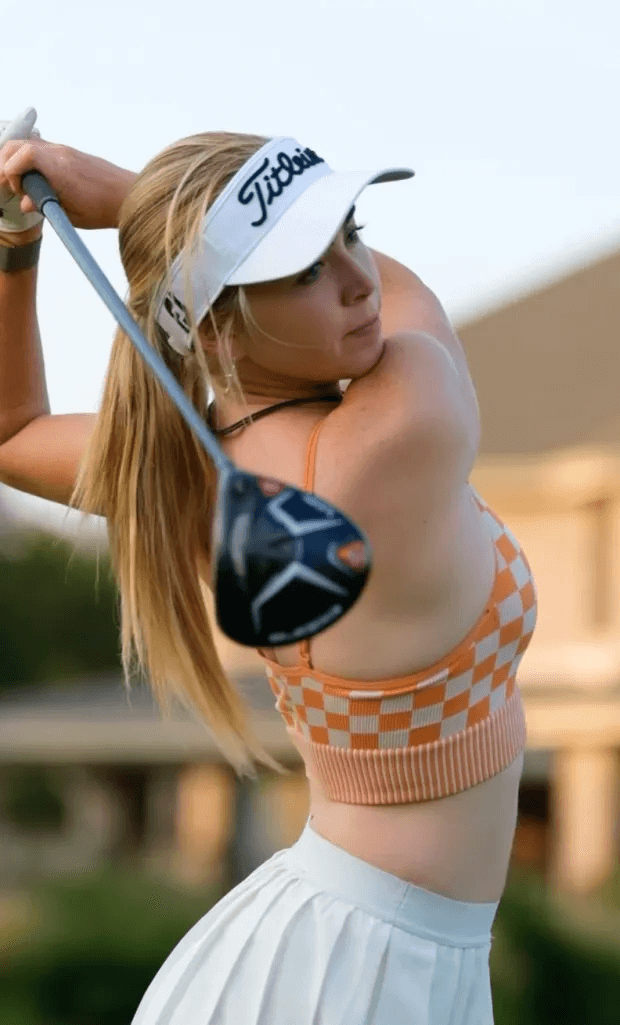 Charis wore an orange crop top, white skirt, and white visor, accompanied by Chariots of Fire in the background.
She captioned her photo: "A wild grace in her natural habitat."
A fan commented, "I mean at this point…why even bother with a top."
Another referred to Charis as a "Masterpiece."
A third added, "I could keep watching that swing all day!"
Charis was also called "Soo Majestic" by another admirer.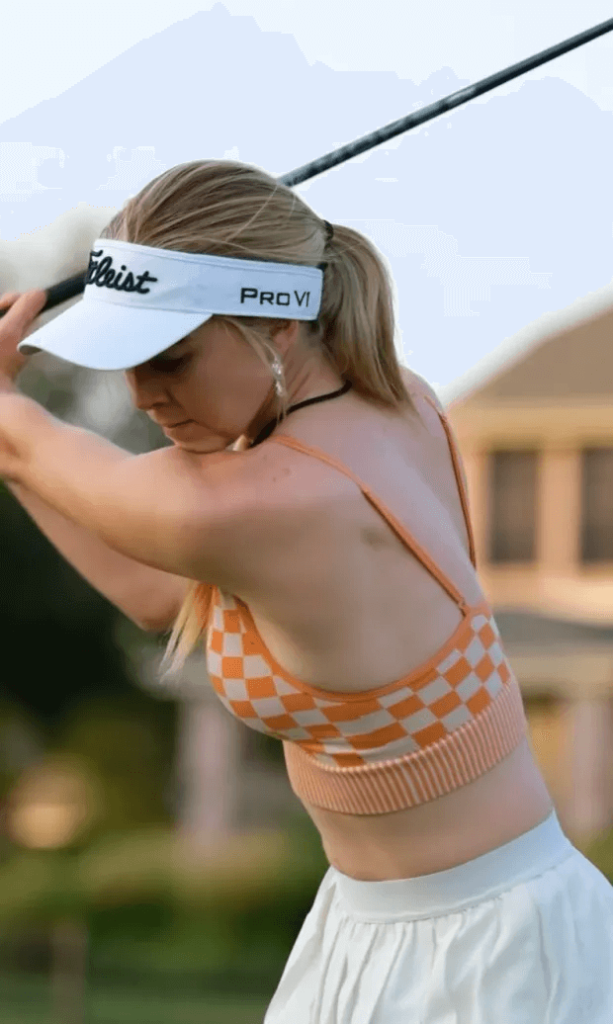 She posted a clip on Monday showing her swinging a 60mph pitch while wearing blue shorts and a white sleeveless top.
The caption of the clip indicated that she was still not happy with her performance: "Umm it's getting better."
The video was followed by an impressive video of lassoing in black shorts and a white sleeveless top.
As one of the most famous golf influencers in 2023, Charis wants to take her game to the next level.
Read next :