In January 2023, Zoe Gabriel, a Singaporean, was the target of this type of ridicule after she uploaded a TikTok about a pocketbook from local retail brand Charles & Keith that had been given to her by her father as a gift.
A GIRL's claim that her $80 purse is a "LUXURY ITEM" sparked much ridicule online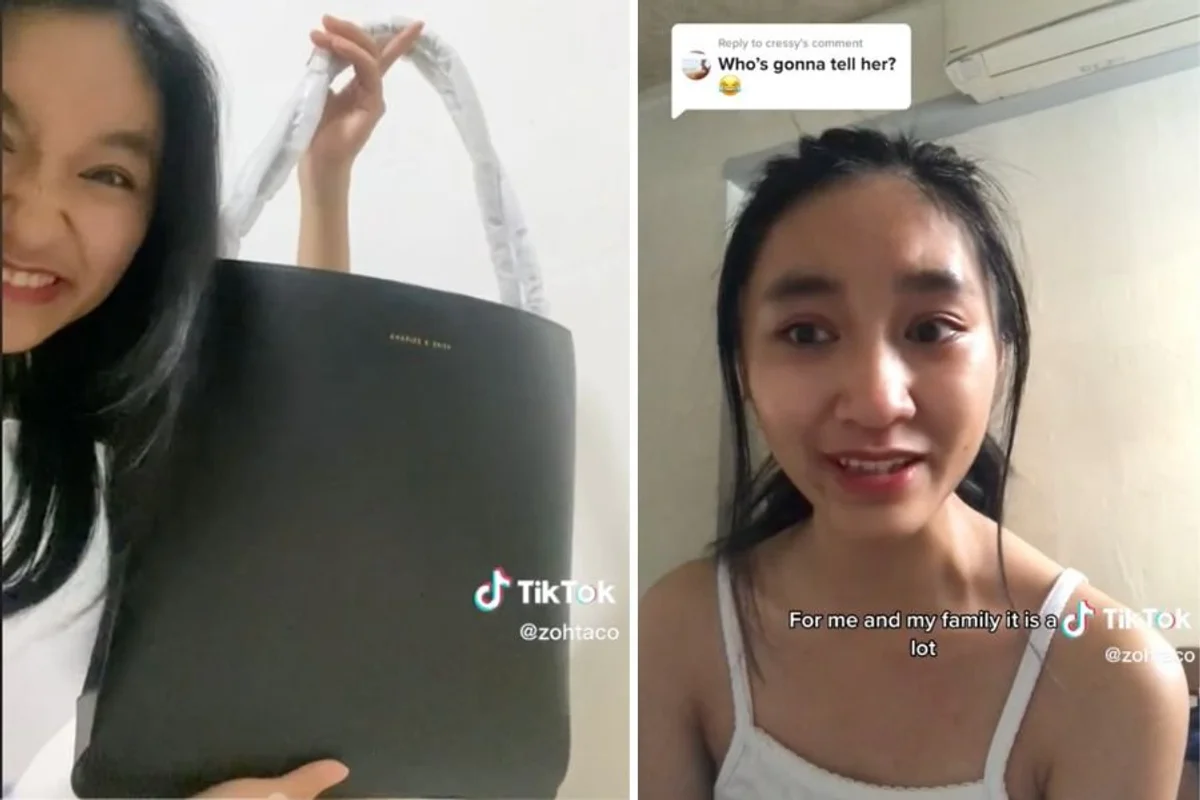 Unwrapping the $80 bag, the 17-year-old exclaimed that it was a "luxury" purchase.
"I'm so grateful that my dad was able to get me one. He worked so hard for that money."
Disappointingly, some of the feedback she received was negative, dampening her enthusiasm.
All insults hurt, but those that target a person's wealth are particularly cruel.
Gabriel posted a heartfelt video in response to a particularly moving comment.
While Gabriel tearfully recounted why the pocketbook meant so much to her as someone who grew up without a lot of money, a now-deleted comment reading "Who's gonna tell her?" followed by a laughing emoji appeared in the background.
Gabriel provided background to explain the insensitive nature of the remark.
"To you, an $80 bag may not be a luxury. For me and my family, it is a lot, and I'm so grateful that my dad was able to get me one. He worked so hard for that money."
"We couldn't buy new things as simple as bread from BreadTalk," she said, referencing a popular Singaporean bakery. "That kind of thing was a luxury to us… Every time we passed by a store, my parents would just say next time, but next time would never come."
Even Charles and Keith Wong, the real-life creators of the Charles & Keith brand, saw Gabriel's video when it swiftly went viral.
Apparently the brothers were so "impressed" by Gabriel that they invited her and her father to the company's headquarters for lunch and an exclusive tour after reading about her in The Straits Times.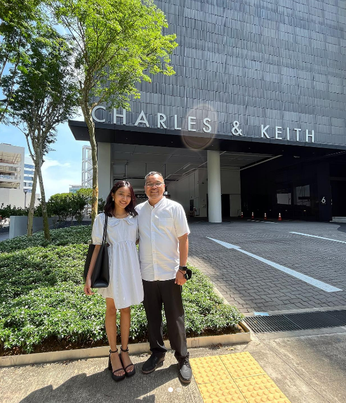 That wasn't all, though.
After unveiling Gabriel as their new brand ambassador, Charles & Keith uploaded an Instagram shot of her wearing one of their lilac Charles & Keith bags while celebrating International Women's Day.
It may seem obvious to simply let people enjoy themselves, but we all know that common politeness can be hard to come by on the internet. Yet, it's encouraging to be reminded that for every thoughtless comment, there are people who want to help others succeed.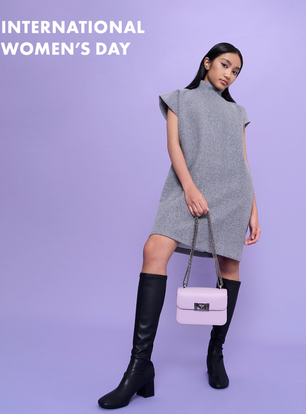 Despite the mockery she faced, Gabriel now appears to be on top. She regularly posts videos of herself partying it up, visiting exotic locations, and generally having a good time. To my ears, that is pure indulgence.
ALSO READ: