On Wednesday, Hailey Bieber, who was out with friends in Malibu, snapped a glorious mirror selfie while wearing a stunning bridal slip dress.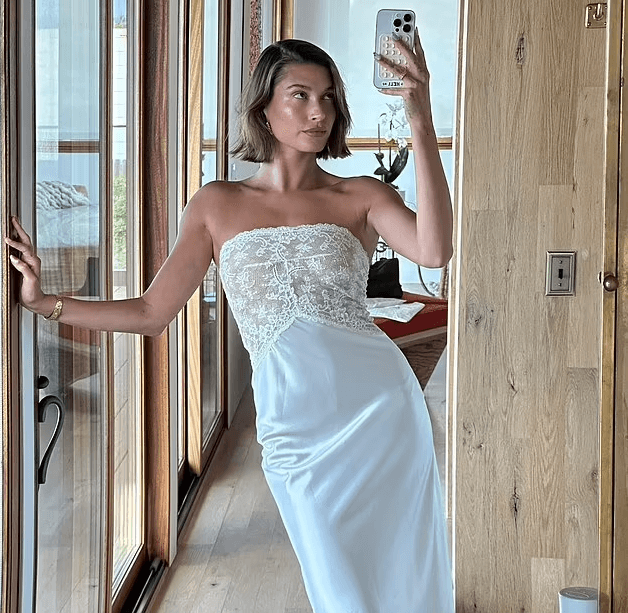 She wore a brilliant white slip dress with an off-the-shoulder design that highlighted her toned arms, and a delicate, lacy top over her bust.
Her diamond engagement ring and diamond-encrusted wedding bands could be seen in the mirror as Hailey gripped her phone and added some sparkle to her minimalist look.
In the photo, Hailey is wearing a dress that looks like it could be from a wedding.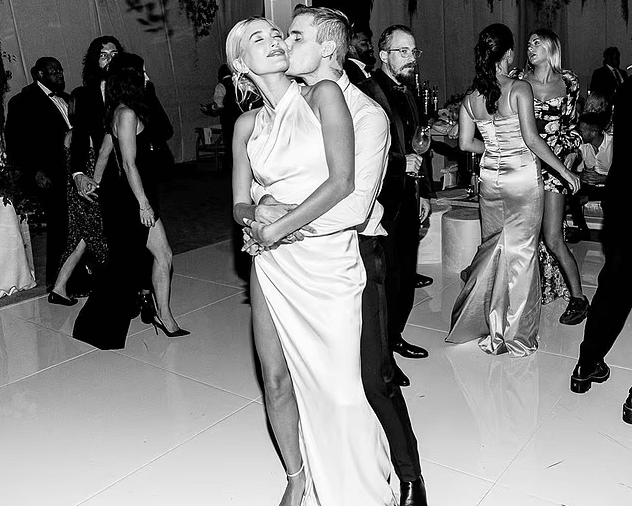 It was reminiscent of Hailey's white satin halter dress from her reception, when she danced with her pop star husband while showing off the dress's sky-high slit revealing her toned legs.
In the comments on Hailey's carousel, her fans were ecstatic.
One fan wrote, 'I love YA,' while another wrote, 'Beauty.'
Emma Goodman wrote, 'Gorge as usual,' and another wrote, 'The cutest.'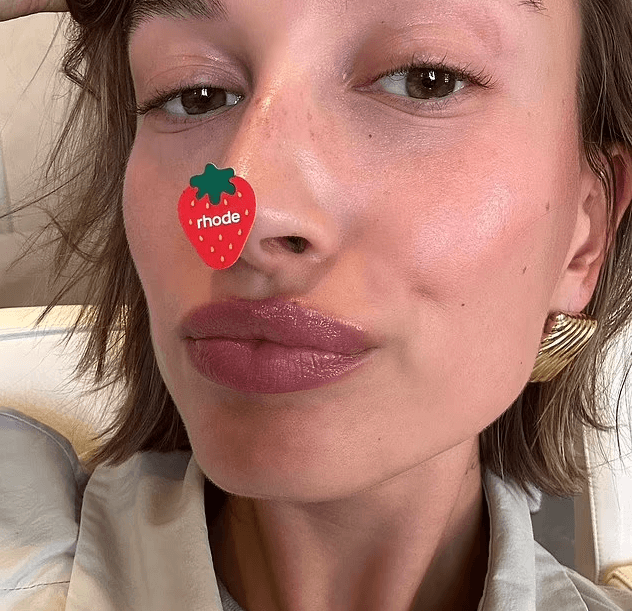 Another photo of Hailey shows her lips looking particularly plump as she pouts them in a closeup while wearing gold earrings.
Her nose was adorned with a strawberry-shaped sticker that bore the Rhode Skin logo.
She jokingly called it 'strawberry girl summer,' seemingly referencing Megan Thee Stallion's now iconic Hot Girl Summer.
Read next : 
About Hailey Bieber : 
Hailey Rhode Bieber (born November 22, 1996) is an American model, media personality, and socialite. She has been featured in major ads for Guess, Ralph Lauren, and Tommy Hilfiger.