Posted by admin

on March 30th, 2020


Beautiful hair is so easy to achieve and maintain – here are some simple tips that will help you to repair any current damage and also prevent future damage from happening. By simply reducing the amount of heat you apply and treating your hair carefully, you'll greatly reduce damage and be left with shiny, stunning locks that are bouncy and healthy too. 
Don't Blow Dry
Give your hair a break from the damaging heat of blow drying and allow your locks to dry naturally when possible. If you can't quit, you could try a lower heat setting to dry your hair while still reducing the exposure.
Cut Back on Colouring

Thanks to the accompanying conditioners, your hair might feel great for a while after colouring, but the truth is that harsh chemicals can deeply damage your locks. Try to reduce the amount of times you colour your hair, opting for natural options where possible and if you need to touch up roots, apply only to the areas needed to cut back on potential damage.
Try Weekly Hair Masks
Repair already damaged hair with a weekly deep conditioning mask. Leave on for as long as possible to allow the mask to sink deep in your hair. This is a great fix, especially for dry hair with a straw-like texture.
Use a Heat Spray
Always styling your hair with hair tools that use heat (curling iron, straightener, etc)? A heat protector spray will help keep damage to a minimal, just spritz all over your locks before you begin styling.
Trim Split Ends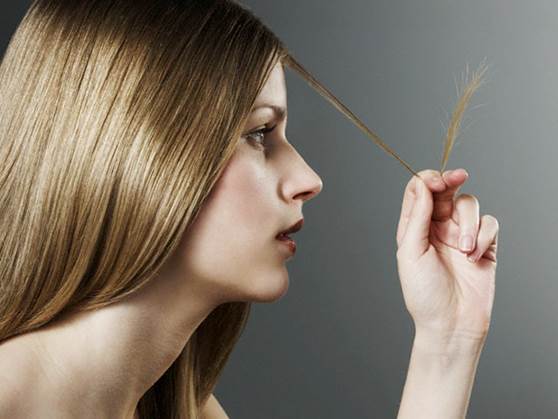 Damaged split ends are difficult to repair and it's generally easier to simply trim the ends off. This will leave your hair looking healthier and you'll notice how smooth your hair will feel after your trim. To figure out how much to trim off, run your fingers through your locks from root to tip – you'll feel when it changes to a rough texture and you'll now know where to cut if you plan to do it yourself.
Category:
Beauty