Romantic comedies often get a hard time: critics usually hate them and the actors involved can struggle to be taken seriously – but these 5 stars all say they love rom-coms and believe the genre shouldn't be overlooked because there is the potential to tell great stories about love that are funny too. Here is what they've said about falling in love with romantic comedies.
Amanda Seyfried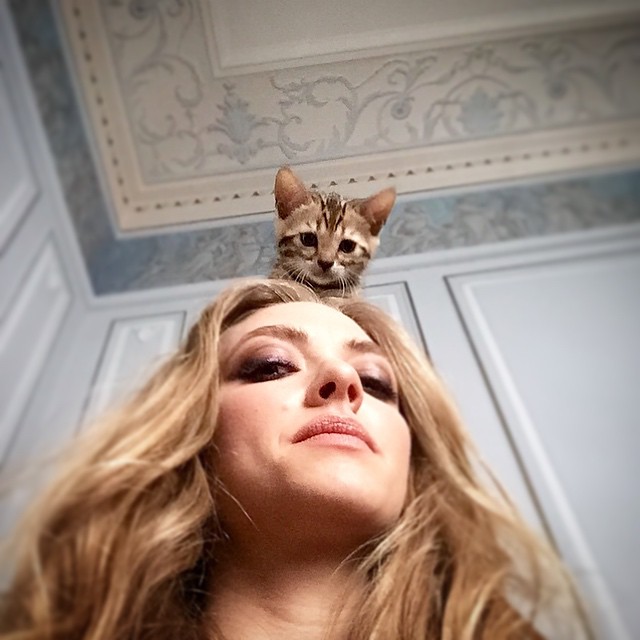 Amanda says she enjoys acting romantically on screen: "I love acting like I'm in love. It's a very positive thing. Making a movie is, in general, romantic. It's very special, very intimate. So you can see why a lot of actors get together. When you're young, it's hard not to get together with your costar. But I've been doing this long enough to know that it's usually not the greatest idea."
Jamie loves well-made rom-coms and sees big potential: "I think when romantic comedies are done well, it's a great genre. When Harry Met Sally is kind of a benchmark for me, but I'm very happy to admit that I love Pretty Woman. I do! It's a great film, and so is Sixteen Candles. I was a big John Hughes fan—still am. I have moments where I have to watch a Hughes film."
Julia thinks she is fortunate to have had the chance to work on very good romantic comedies: "People say, oh she's against romantic comedies — I'm not. I love them. I've been fortunate enough to be in some really good ones, so the bar for me is really high. Also, it's hard to find a true original idea of a romantic comedy for a 47-year-old person, that's going to be funny and realistic and relatable. I'm totally open to it. I would love to read a good romantic comedy."
Katherine loves the genre but admits she has probably made too many: "I had an amazing time. I love romantic comedies. But maybe I hit it a little too hard. I couldn't say no. I stopped challenging myself. It became a bit by rote and, as a creative person, that can wear you down. That was part of why I took that time off, to ask myself, 'What do I want? What am I looking for?' and shut down all the noise."
Reese even enjoys watching rom-coms: "I watch them all the time. I love all my fellow female romantic comedy queens, like Jennifer Aniston, Jennifer Garner and Katie Heigl. I also think that the questions romantic comedies ask about men and women are universal.