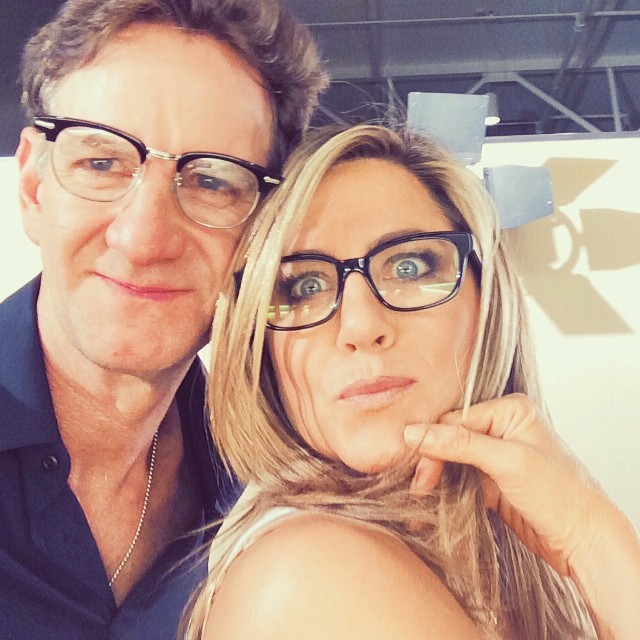 Jennifer Aniston recently married Justin Theroux and jetted off to Bora Bora to enjoy new married life on honeymoon. So, what beauty essentials did she take with her? The former 'Friends' actress has shared her must-haves. She says she always carries a moisturising lotion, lip balm and perfume:
"I always have Aveeno Daily Moisturising Lotion with me, which I love to use as a hand cream, along with a lip balm and a little bottle of my perfume."
She admits that she loves beauty products so much that she usually leaves nothing at home and she knows the importance of looking after her skin so never wants to skip any part of her routine:
"I bring everything [on holiday]. Especially with travelling, you have to keep your skin hydrated and moisturised. I use Aveeno face wash, and I moisturise."
Further sharing the essentials she can't be without, Jennifer says she turns to natural brands such as Aveeno and Living Proof when she needs reliable skin and hair care. She regularly uses the Aveeno scrub after her makeup artist turned her on to the product, an when it comes to polishing off her hair, she'll spritz on some Living Proof Blow Out which even protects her locks from the sun:
I love the Aveeno Scrub, which I got from a makeup artist about 10 years ago. I always use it at the end of the day. The other thing I swear by are the Living Proof hair products. They are such game changers. I mean the Blow Out (which is my new favourite product) right before you blow-dry your hair is so good and so healthy – it provides UV protection, saves your colour from fading and protects against chlorine if you are a swimmer in the summertime.