What is Best Minecraft Seeds ?
Minecraft seeds are codes that generate the worlds you play in. They cover a wide variety of locations, including murky dungeons and landscapes with beautiful views. Once implemented, these codes create a world in which you can build and explore.
How to use Minecraft Seeds ?
You can enable coordinates when you create a world in Bedrock or use the F3 key in Java. You can also head to the place or use the / teleport command!
List 10 Best Minecraft Seeds 1.16, 1.17 – PS4, Xbox One & All Platforms :
1. Neverwinter
Screenshot :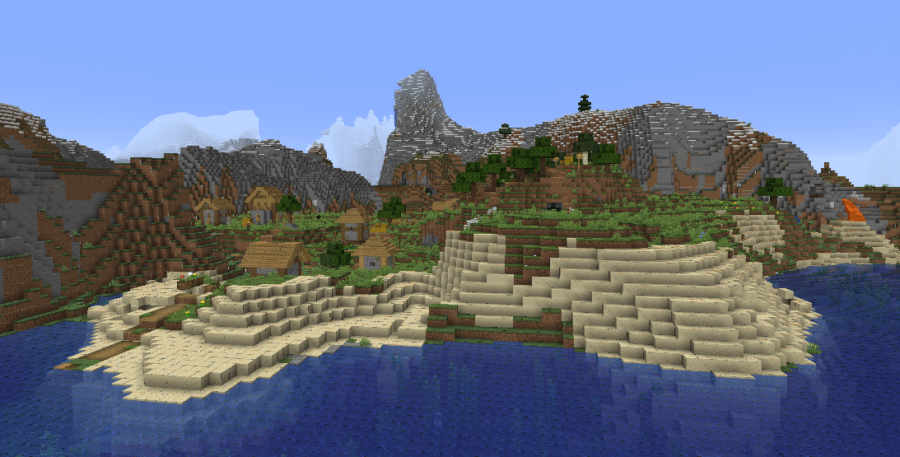 Discovered By: Plebiain | Seed: 627689198065479624 |  Platform: Java 1.16+
Key Locations
Village #1: 70 80 20
Village #2: 120 80 520
Village #3: -810 80 75
Stronghold: 1380 35 1252
Mineshaft: 20 35 60
2. The Carpenter's Dream
Screenshot :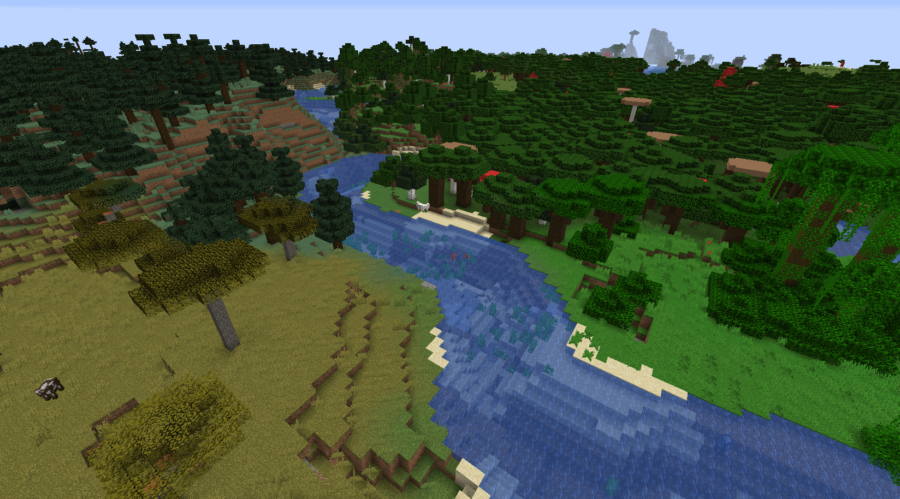 Discovered By: llama_boi_4 | Seed: -3457725174793594040 | Platform: Java
Key Locations
Stronghold #1: 1396 40 -125
Stronghold #2: -956 40 -1292
Mineshaft #1: 100 30 20
Mineshaft #2: -55 30 105
Skeleton Spawner: -45 35 -149
3. All Biomes Near Spawn
Screenshot :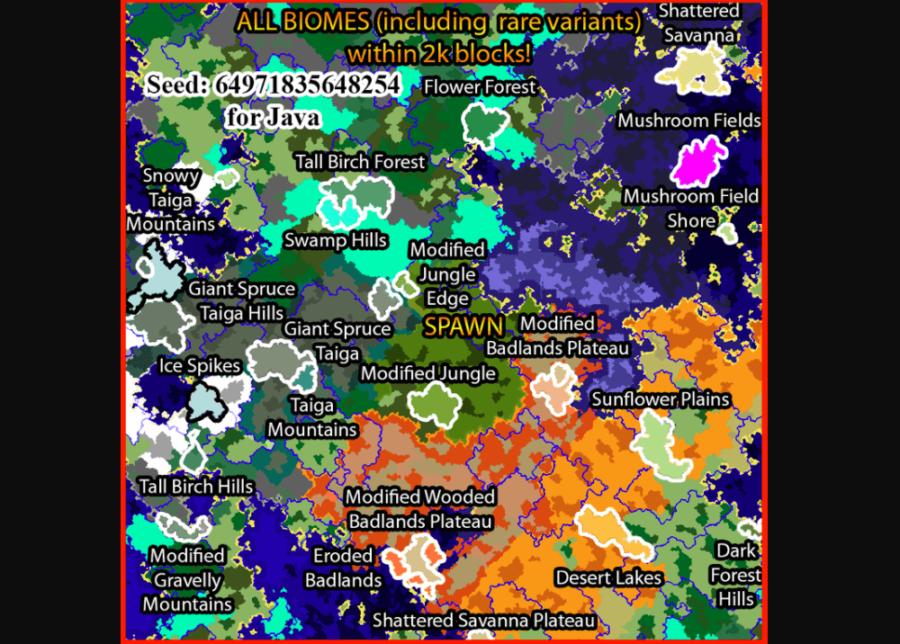 Credit: BigBrain5Head – Seed: 64971835648254 – Platform: Java
Key Locations
Jungle Temple #1: 56 80 360
Jungle Temple #2: 184 80 552
Jungle Temple #3: -408 80 360
Ocean Monument: 536 40 -280
Witch Hut: -248 70 -408
4. The Badlands Monument
Screenshot :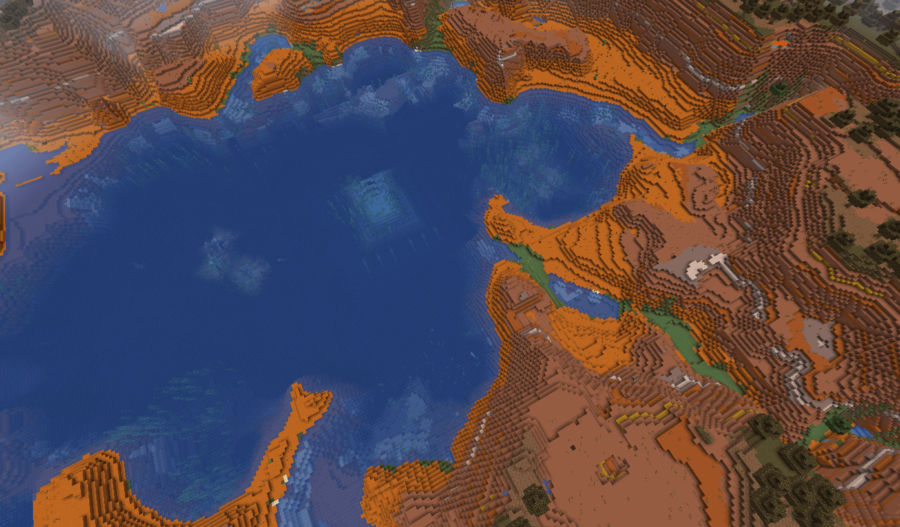 Credit: BigBrain5Head – Seed: 6106940150691661575 – Platform: Java
Key Locations
Ocean Monument: 24 40 8
Village #1: 372 80 804
Village #2: 836 80 676
Shipwreck #1: 168 40 -360
Shipwreck #2: -280 40 520
5. Mansion Oasis
Screenshot :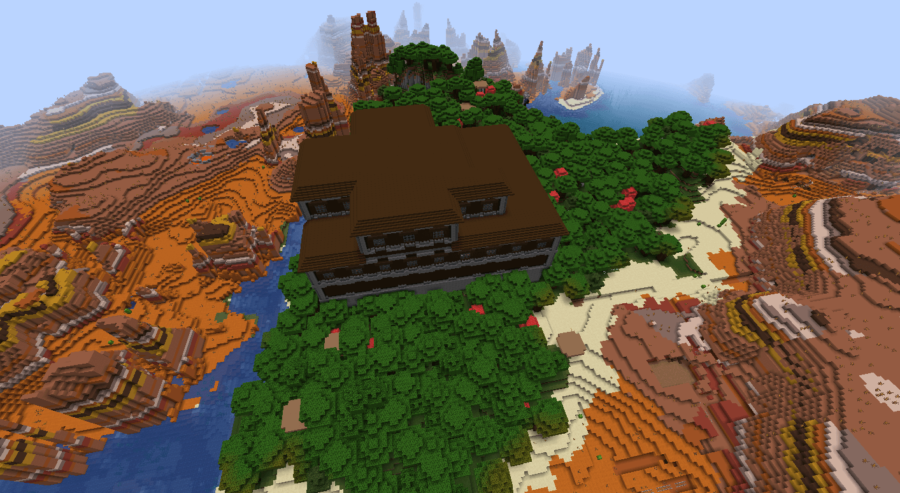 Discovered By: Killstepz | Seed: -1167558203395702077 | Platform: Java 1.16+
Key Locations
Woodland Mansion: 125 80 125
Zombie Spawner: 44 12 93
Three Zombie Spawners: -18 42 -123 | -2 47 -126 | -12 30 -133
Mineshaft: 200 30 10
Village: 50 80 825
6. Mesa So Alone
Screenshot :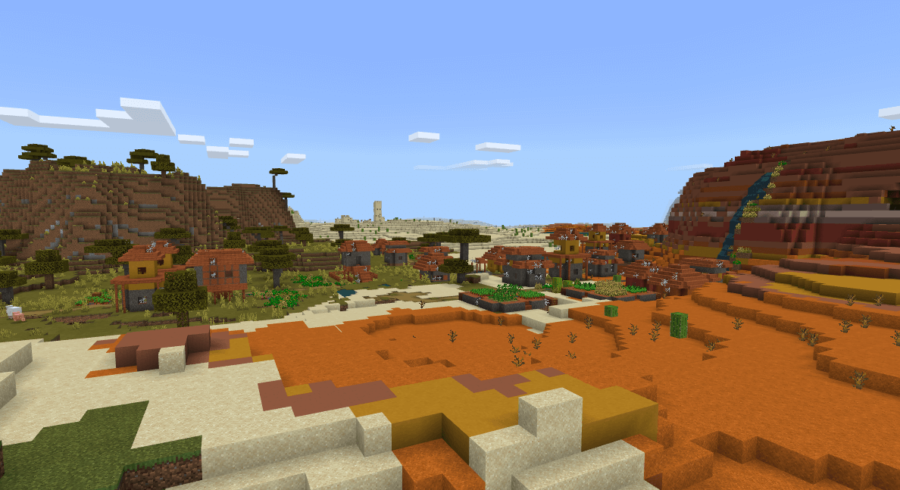 Discovered By: i_LOVE_Turt1es | Seed: -1479345304 | Platform: Bedrock 1.16+
Key Locations
Village #1: 2700 80 200
Village #2: 2650 80 520
Mineshaft: -2120 40 375
Stronghold: 1956 40 -1020
Floating Island Village: 3994 102 -233
7. The Twilight Zone
Screenshot :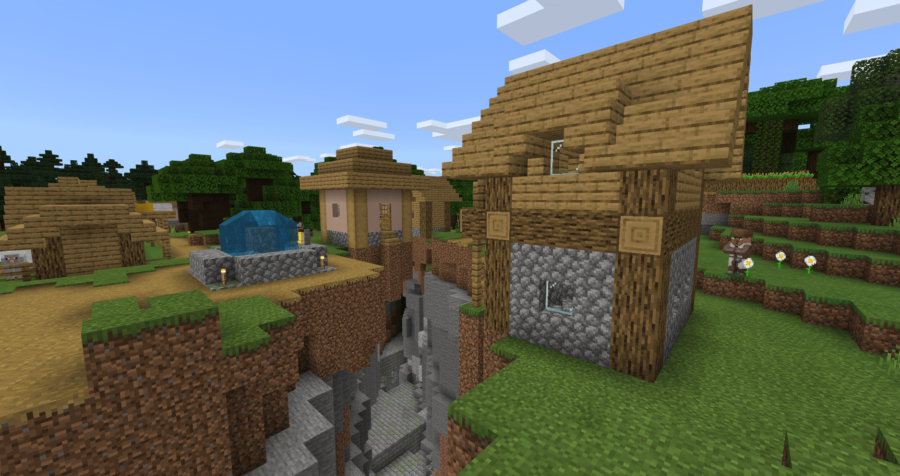 Discovered By: leggenboy | Seed: -2024236026
Key Locations
Village: 965 80 120
Stronghold: 965 60 130
Mineshaft #1: 1080 40 -170
Mineshaft #2: 1270 40 -70
Double Spider Spawners: 575 26 -105 | 584 24 -106
8. The Pillager Challenge
Screenshot :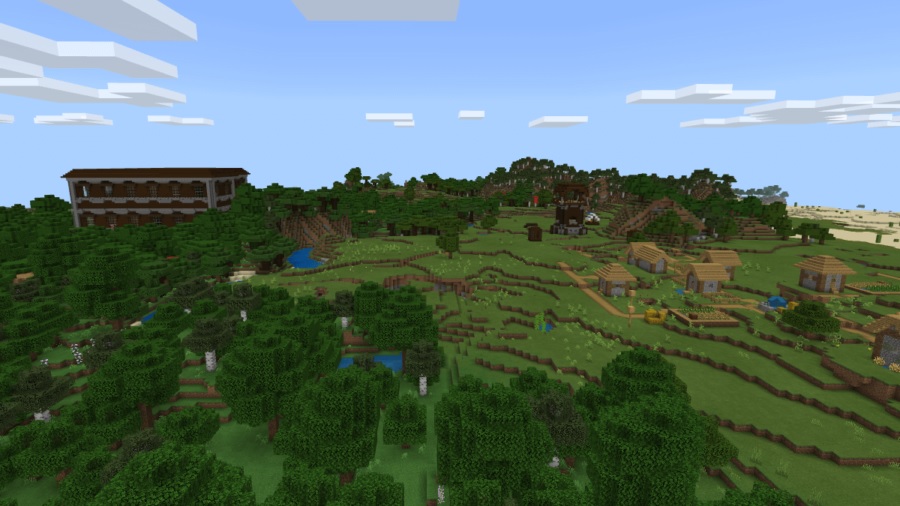 Credit:Flamewaker4848 – Seed: 1613434103 – Platform: Bedrock
Key Locations

Village Near Spawn: 1060 80 460
Woodland Mansion: 1660 80 330
Pillager Outpost: 1480 80 350
Stronghold: 1630 1040
Ocean Monument: -310 -660
9. Ocean Monuments Galore
Screenshot :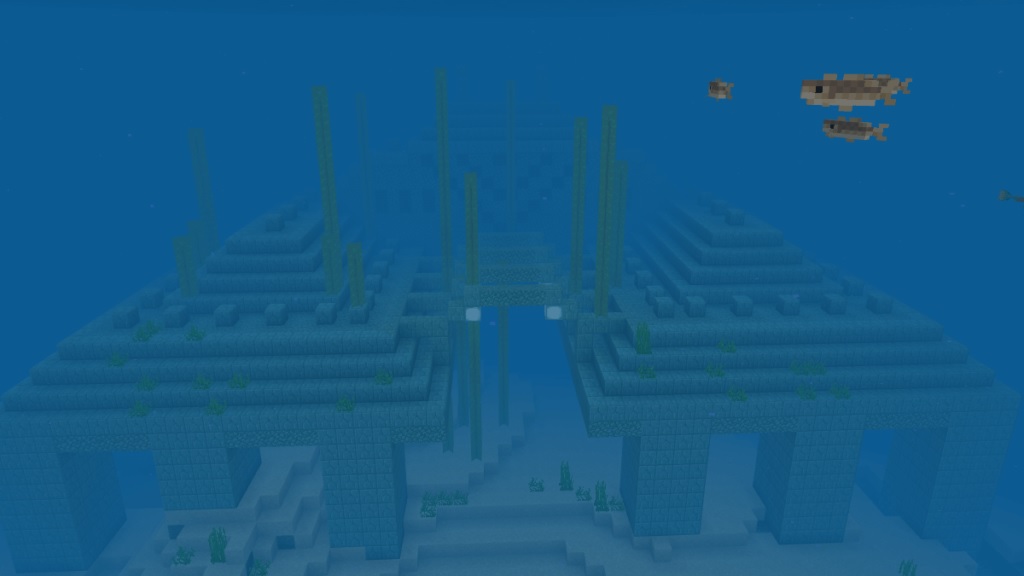 Credit: Girly-Gamer – Seed: -1113465022 – Platform: Bedrock
Key Locations

Ocean Monument #1: 140 40 -380
Ocean Monument #2: 340 40 215
Ocean Monument #3: 240 40 735
Ocean Monument #4: -780 40 60
Ocean Monument #5: 200 40 -840
10. Simple Start, Great Opportunities
Screenshot :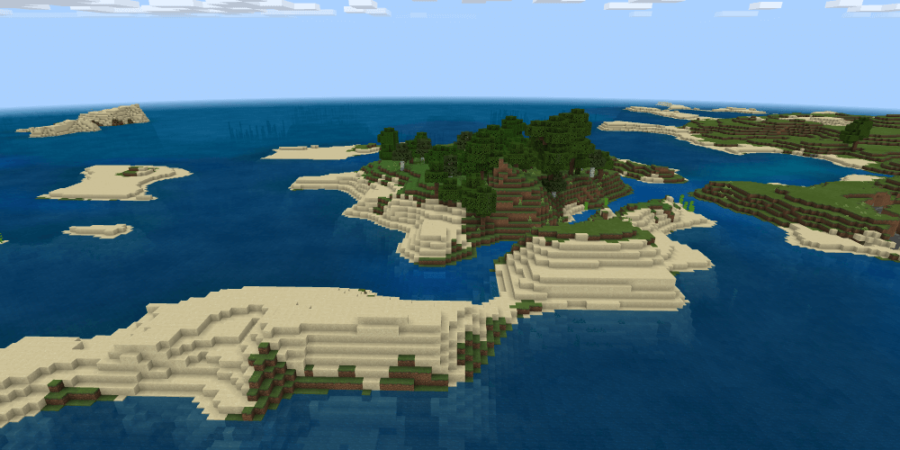 Discovered By: Electrical-Donkey917 | Seed: salmon |  Platform: Bedrock 1.16+
ey Locations
Overworld

Ocean Monument: 135 40 203
Village: -653 90 -349
Ruined Portal: -519 80 -583
Woodland Mansion: -900 80 -999
Ravine w/ Stronghold & Mineshaft: -1390 50 -994

Nether

Bastion Remnant: -7 50 -93
Nether Fortress: -47 50 -164