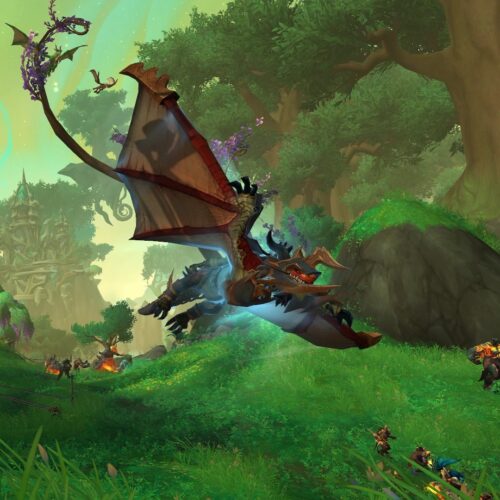 World of Warcraft players, get ready for an adventure like no other as Patch 10.2, titled "Guardians of the Dream," is on the horizon. Here's a comprehensive look at what you can anticipate in this exciting new update.
WoW Patch 10.2: Release Date Anticipation
Blizzard has yet to announce an official release date for WoW Dragonflight Patch 10.2. However, their updated roadmap indicates a fall release, which suggests we can expect it sometime in October.
WoW Patch 10.2: The Enchanting Emerald Dream
In this patch, you'll explore the mesmerizing Emerald Dream, a vast, visually stunning area with elements reminiscent of Ardenweald and Teldrassil. It offers plenty of room for exploration and introduces new creatures and races like Dryads and Dream Wardens. Completing Dream Warden quests will earn you rewards like mounts, pets, and transmogs.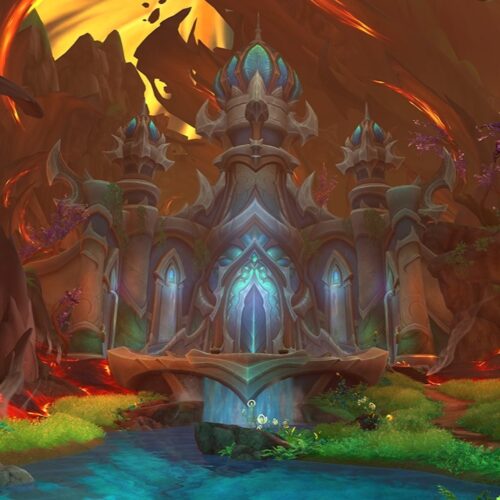 Most of the Campaign chapters will take place here as you battle to prevent Fyrakk from seizing Amirdrassil's power. Join public events like the Superbloom and face off against the World Boss Aurostor the Hibernating.
After your adventures in the Emerald Dream, head to the Dragon Isles to conclude the Tyr Reforged questline with Wrathion and Vyranoth. They'll seek aid from dragonflights in Outland and Stormheim.
WoW Patch 10.2: Dragon Isles and Beyond
Once your duties are fulfilled in Amirdrassil, adventure awaits on the Dragon Isles. Here, you'll embark on various quests to conclude the Tyr Reforged questline, guided by Wrathion and Vyranoth as they seek aid from dragonflights hailing from Outland and Stormheim.
WoW Patch 10.2: PvP: Battleground Blitz
PvP enthusiasts will find joy in the temporary brawl, Battleground Blitz, allowing solo-queue access to rated battlegrounds—a feature sure to add a dynamic twist to the competitive scene.
WoW Patch 10.2: Mythic+ and Raiding
Patch 10.2 ushers in a brand-new Mythic+ season, Season 3, featuring two heroic wings from the Dawn of the Infinite mega-dungeon. Among the dungeons added to the Mythic+ pool for Season 3 are:
Dawn of the Infinite: Galakrond's Fall
Dawn of the Infinite: Murozond's Rise
Waycrest Manor (Battle for Azeroth)
Atal'Dazar (Battle for Azeroth)
Darkheart Thicket (Legion)
Black Rook Hold (Legion)
The Everbloom (Warlords of Draenor)
Throne of the Tides (Cataclysm)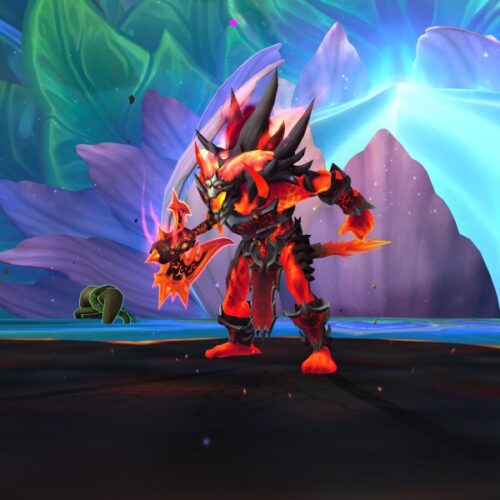 For avid raiders, a thrilling nine-boss raid, "Amirdrassil, The Dream's Hope," awaits. Your mission: stand against Fyrakk, his allies, and lieutenants as they aim to seize the power of Amirdrassil. It's up to you to save Amirdrassil and ensure its continued growth.
WoW Patch 10.2: New Heights in Dragonriding
Not limited to the Emerald Dream, Patch 10.2 brings exciting updates to dragonriding, including collectible Dragonriding Glyphs and new Dragonriding traits. Most notably, players will have the opportunity to obtain a stunning Faerie Dragon mount. Moreover, World of Warcraft is expanding its mount collection with a Fire Owl, attainable upon conquering the Mythic encounter with Fyrakk.
More Mounts, Pets, and Gear Sets
As if all this content weren't enough, Patch 10.2 also introduces a plethora of new mounts, pets, and gear sets to further enhance your WoW experience. For the dedicated Keystone Masters out there, a special reward awaits: the Blossoming Dreamstag mount.
In conclusion, World of Warcraft Patch 10.2: Guardians of the Dream promises an exciting and immersive journey into the enchanting Emerald Dream, filled with new challenges, mounts, pets, and gear sets. Stay tuned for its imminent release and prepare to embark on another epic adventure in Azeroth!