Millie Court's fans are scratching their heads after she teased "Five guys" in the caption of a photo in which she wore a sheer corset.
Millie Court, from "Love Island," looks hot in a revealing corset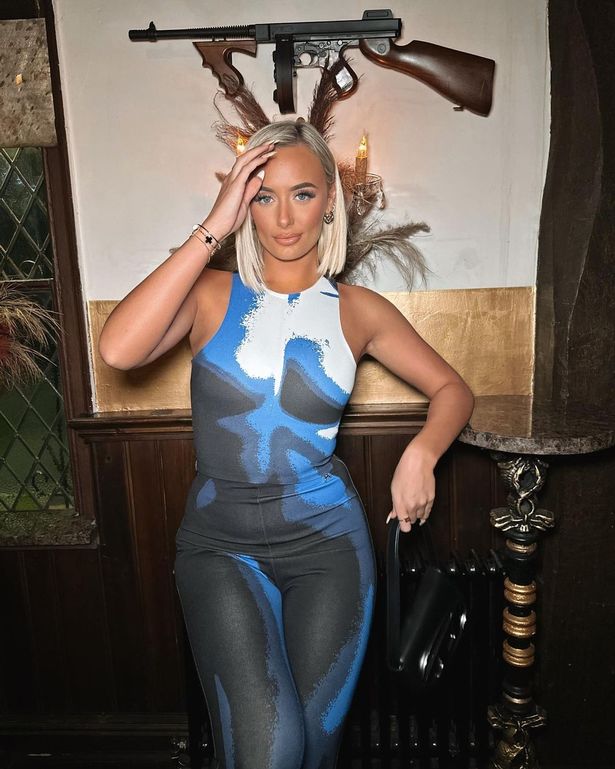 Some of Millie Grace Court's fans are questioning her choice of clothing after she stunned them with a stunning photo of her wearing a sheer corset after she won Love Island.
Millie, 26, who became a household name in 2021 thanks to her appearance on the ITV2 reality-dating show, posted a picture of herself on Saturday and looked absolutely stunning.
Millie was sitting back with a milkshake from Five Guys in hand, posting furiously about the place on social media.
Millie was seen donning a very revealing sheer corset top and grey cargo pants.
Blonde bombshell sat back in the chair, exposing her well-toned body, and fans went crazy.
The extremely see-through corset she wore showed off the boning that defined her curves, and the suspender straps dangled over and rested on top of her thighs.
The corset was a sheer light blush color, exposing Millie's skin and making her belly button visible.
Millie penned the caption, which reads: "Issa cargos and corset kinda day with a side of Five Guys."
Many of her admirers fawned over her in the comments section, while others seemed perplexed by the fact that she was apparently wearing lingerie as outerwear.
"Do I detect lingerie here? A real top, perhaps? "one admirer enquired in the feedback section.
"You forgot your top," someone else added.
Millie met her best friends Chloe Burrows and Lucinda Strafford on the 2021 season of Love Island, where she appeared as a bombshell.