Holden's latest spicy internet display sent fans into a frenzy as she flaunted her fabulous autumn wardrobe over the Heart FM printer.
Getting fans worked up, she took to Instagram to share a racy story, where she leaned over the machinery in the office while gazing seductively into the camera.
As usual, the TV star took to her certified platform to drum up sales while showcasing a sleek winter frock to the walls of the office.
In a racy black dress and pointed toe heels, Amanda looked radiant and age-defying while walking through the corridor of Heart FM.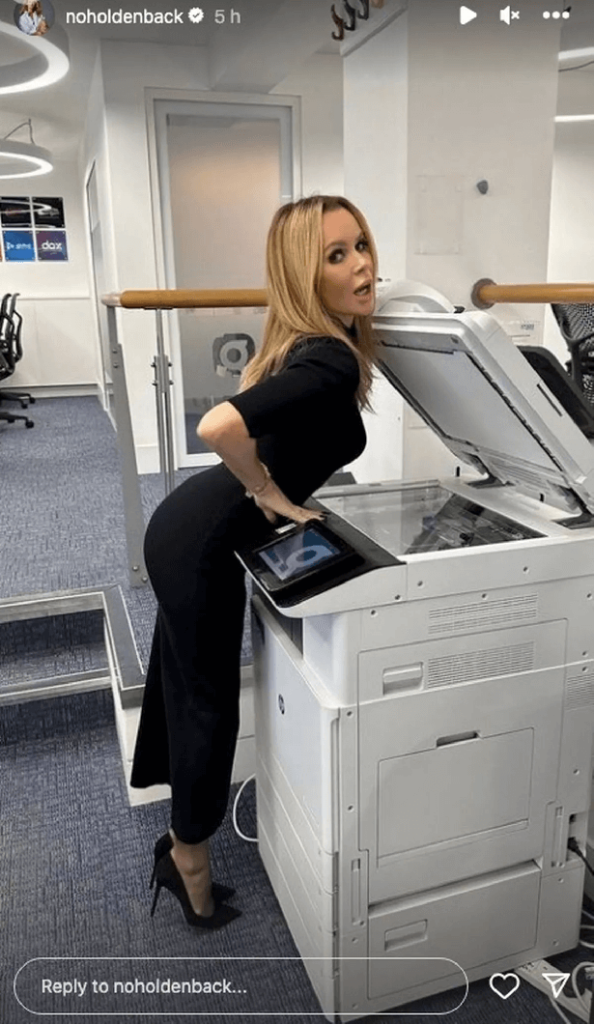 Greeting fans, she said: "Good morning, happy hump day! This lovely little fitted knit dress with a cute split is from Pretty Lavish. It's the perfect dress to take you from day to evening."
After showing off some of her own products, the ITV star said: "And because it is now chilly, I thought I would introduce you to one of the coats in my range from Lipsy. "Super-super-super soft lining , look at that. It's like wearing a cat except its all faux and this is pleather. It has got the belt there that you can wrap round and do up but I just prefer to casually let it hang there. What a gorgeous gift for someone you love."
In the next clip, Amanda naughtily leans into the photo copier chest-first as if taking a photocopy before settling back in her chair.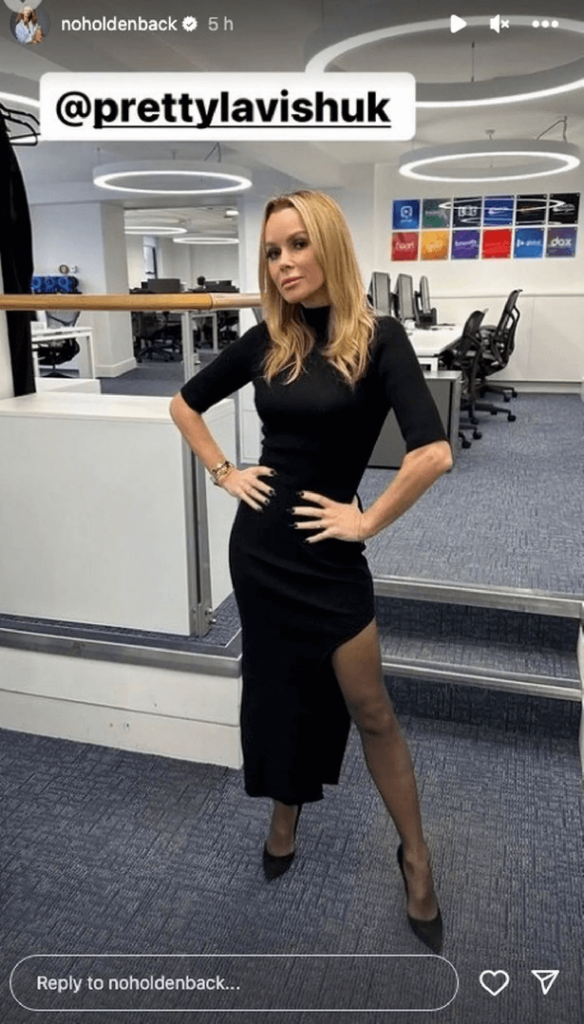 In another post last Thursday on her Instagram Story, Amanda shared a video of her latest outfit, giving fans a glimpse of the outfit's details.
Showcasing her famous figure in a maroon knitted dress, Amanda struck a number of stunning poses in the office, the dress fitting like a glove.
In one image, Amanda poses leaning back in her office chair and placing her feet on the desk.
In addition to her signature honey blonde locks swept into a sleek straight style, Amanda also rocked her usual glam look: dark brows, a smokey eye, and a swipe of pink lipstick.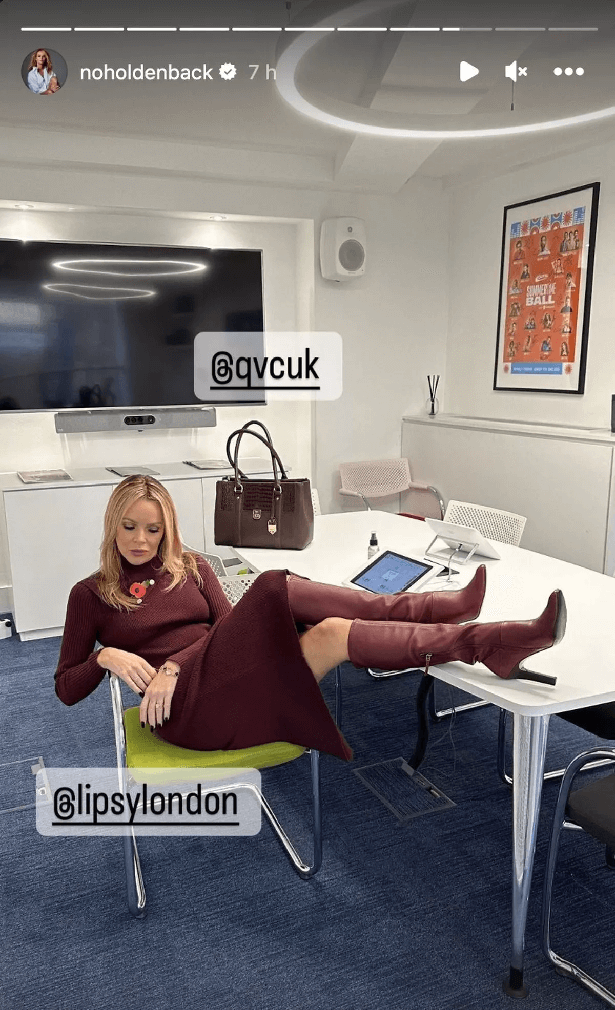 About Amanda Holden :
Amanda Louise Holden (born 16 February 1971) is an English media personality, actress and singer. Since 2007, she has been a judge on the television talent show competition Britain's Got Talent on ITV. She also co-hosts the national Heart Breakfast radio show with Jamie Theakston on weekday mornings.
Holden's first television appearance was as a contestant on the game show Blind Date in 1991. From 2006 to 2008, Holden appeared as Sarah Trevanian in three series of ITV's Wild at Heart co-starring Stephen Tompkinson.