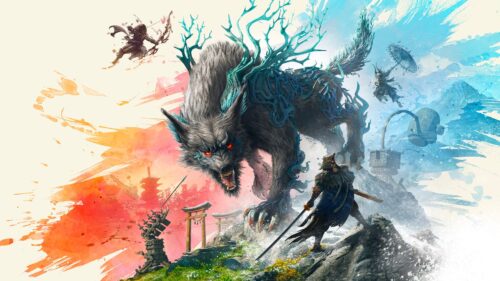 Strigine Flight Bone and Sporetail Stipe are necessary crafting materials in Wild Hearts, and we've put together a guide to help you find them. Continue reading for more explanation.
Wild Hearts Guide – How to get Strigine Flight Bone
Wild Hearts has a variety of materials and ingredients that can be gathered, obtained from kills, and so on. These items can then be used to make armor, expand Dragon Pits, or prepare meals. Forging Materials, for example, are typically dropped by Kemonos after battle and are used to craft Weapons and Armor, whereas Modification Materials change the stats of your armor.
When you defeat Deathspine Nighthawks, they may drop Strigine Flight Bone. Fuyufusagi Fort is where you will find them. If you pet them, you will receive Strigine Plumes instead.
If you are unsure, you can use the Cyclopedia to see what obtainable materials have a chance to drop based on the Kemono. The Cyclopedia also indicates where they live.
How to Get Sporetail Stipe in Wild Hearts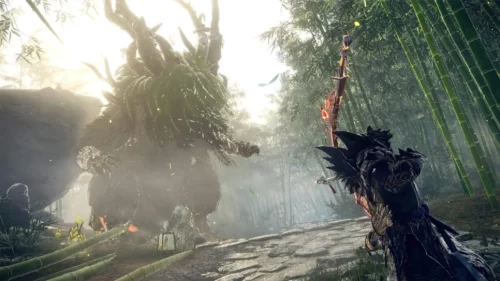 To get Sporetail Stipe, you only need to break the tail of a Sporetail Kemono. This creature can be found in Akikure Canyon in the Buddha Cave or at the entrance to Mushroom Hollow.
To quickly take down a Sporetail, you must be able to manage the Sporetail pups, which become more aggressive the more their parent rodent is enraged, but with a timely Star Bomb Karakuri, you can keep them under control. Then, target its head and use fire-based weapons to win the battle.
We hope our guide on how to obtain Strigine Flight Bone & Sporetail Stipe in Wild Hearts was useful.
Minimum system requirements
OS: 64 bit Windows 10
Processor (AMD): AMD Ryzen 5 2600
Processor (Intel): Intel Core i5-8400
Memory: 12GB
Graphics card (AMD): Radeon RX 5500 XT (VRAM 8GB)
Graphics card (NVIDIA): GeForce GTX 1060 (VRAM 6GB)
DirectX: 12
Online Connection Requirements: 512 KBPS or faster internet connection
Hard-drive space: 80GB
Recommended system requirements
OS: 64 bit Windows 10
Processor (AMD): AMD Ryzen 5 3600
Processor (Intel): Intel Core i7-8700K
Memory: 16GB
Graphics card (AMD): Radeon RX 5700 XT (VRAM 8GB)
Graphics card (NVIDIA): GeForce GTX 2070 (VRAM 8GB)
DirectX: 12
Online Connection Requirements: 512 KBPS or faster internet connection
Hard-drive space: 80GB
About Wild Hearts
Wild Hearts
Developer(s)
Omega Force
Publisher(s)
Electronic Arts
Director(s)

Kotaro Hirata
Takuto Edagawa

Composer(s)

Masashi Hamauzu
Daisuke Shinoda

Platform(s)

PlayStation 5
Windows
Xbox Series X/S

Release
February 17, 2023
Genre(s)
Action role-playing
Mode(s)
Single-player, multiplayer