During her break from the golf course, Karin Hart, 34, posed for a selfie on Instagram, teasing fans with her latest attire.
With a following of 67,000 on X, formerly known as Twitter, and 174,000 on Instagram, Hart keeps glam fans engaged with her golf and glam content.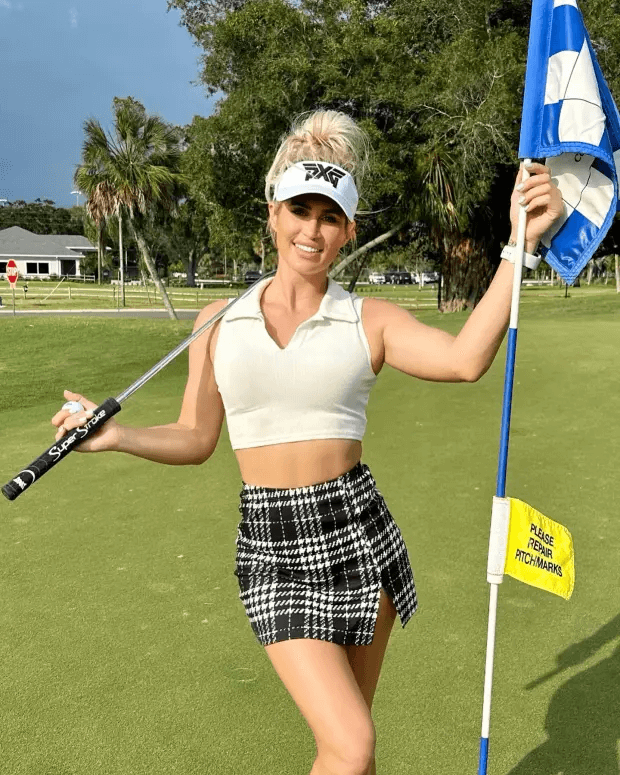 Her golfing skills, beauty, and online fame have made Hart a fierce rival for Paige Spiranac, who is a leading golf influencer in the world
On Tuesday, Hart was seen in a revealing white outfit while at her home while using the latter social media platform.
As her dog was in the background, Karin also wore no bra. She captioned the photo: "Happy Day."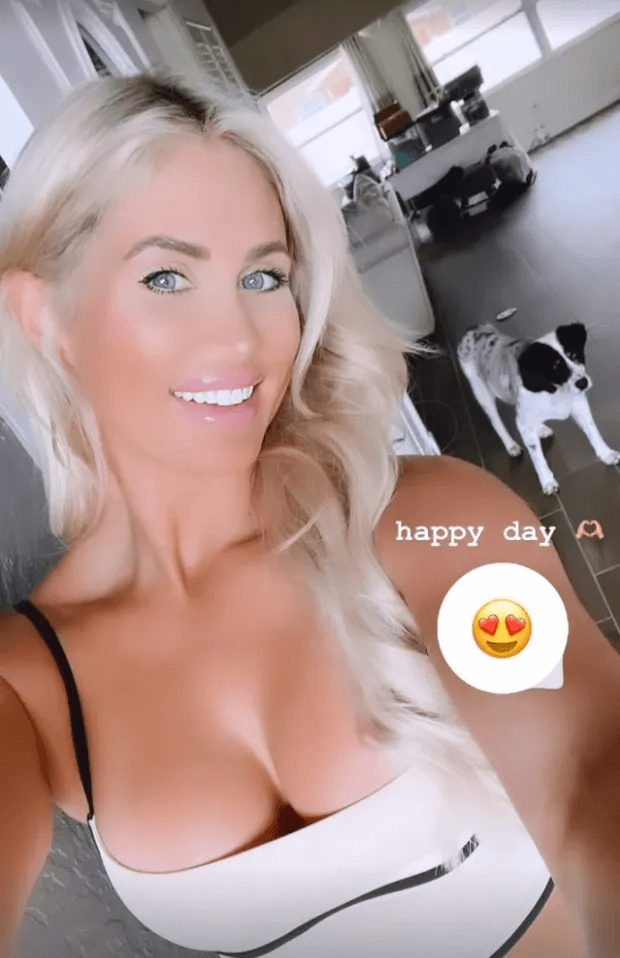 The post was met with fans' approval in the comments. One fan wrote: "Honey you're so pretty."
One reader commented: "Your so dang gorgeous Karin."
Another added: "Hello gorgeous." A fourth commented: "Get it girl!"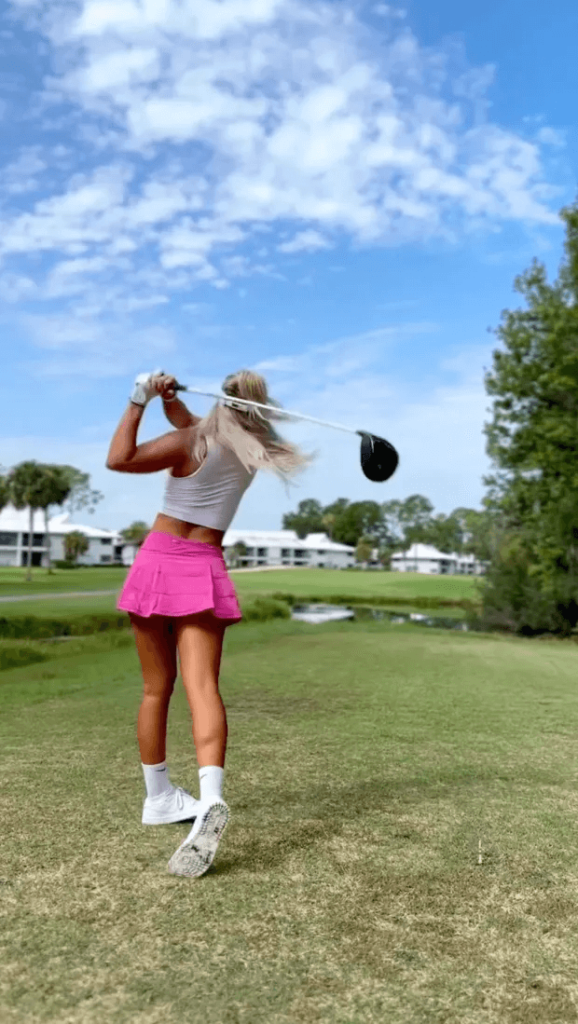 Read next :
About Karin Hart :
She was raised in Southern California before moving to Colorado as a child. Hart played D1 lacrosse at the University of Denver when she was a college student. Hart began playing golf after graduating and continues to play it near her home in St Petersburg.