Season 1 of Call of Duty Mobile is coming up soon, and since the game is resetting for the new year, that means lots of cool new stuff for players to check out. If you're interested in learning when Season 1 of COD Mobile will be released, continue reading for more details.
When will COD Mobile Season 1 be released ?
Call of Duty Mobile Season 1 is set to launch on January 18 at midnight GMT (4 pm PST/7 pm EST/2 pm CEST), giving players less than a week to prepare.
The new season brings a lot of new content, so here's a quick rundown of what's to come. To begin, there is a new battle pass with both free and premium tiers for players to progress through. This includes a variety of Operator skins, weapon blueprints, camos, and other goodies.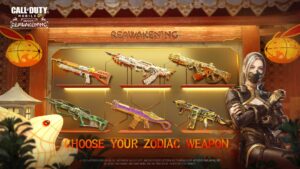 Multiplayer will also see some changes, beginning with the brand-new Big Head Blizzard mode, in which you deal damage to grow your head and turn into a bobblehead. Super Attack of the Undead is back with updated character models, new infected and survivor abilities, new map support, and a Lunar New Year theme. Nuketown has also received a facelift, with aesthetics inspired by the Year of the Rabbit.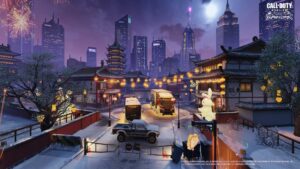 Two new points of interest (POIs) have been added to the battle royale map: the Ecology Lab and the T-3 Refinery. These introduce novel mechanics, such as an updraft cylinder that allows you to quickly flee the refinery, and new areas to loot and fight in.
Lotus Flames, a new Mythic version of the DL Q33 weapon, is available for cosmetic heads. The upcoming season's draws feature Zodiac-themed Operators, and seasonal challenges and events allow you to obtain special Zodiac weapons. Finally, the battle pass vault has been updated with Winter War content, allowing you to earn previously missed content.
That wraps up our coverage of the Call of Duty Mobile Season 1 release date, and you should now be aware of when it will launch and what content will be available.