Under a risqué silk dress, Emily Ratajkowski shows off a lot of skin in new photos.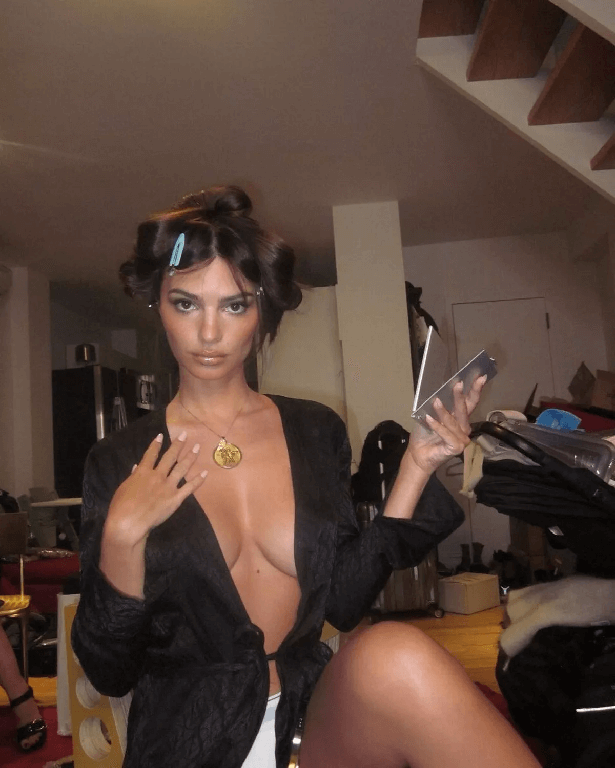 As Emily posed for the pictures, she held a makeup palette in one hand and gazed down the camera.
Her long brunette hair was styled in curlers as she lifted up one knee while wearing a full face of makeup.
Emily looks straight down the camera in the second picture as she stands against a white wall.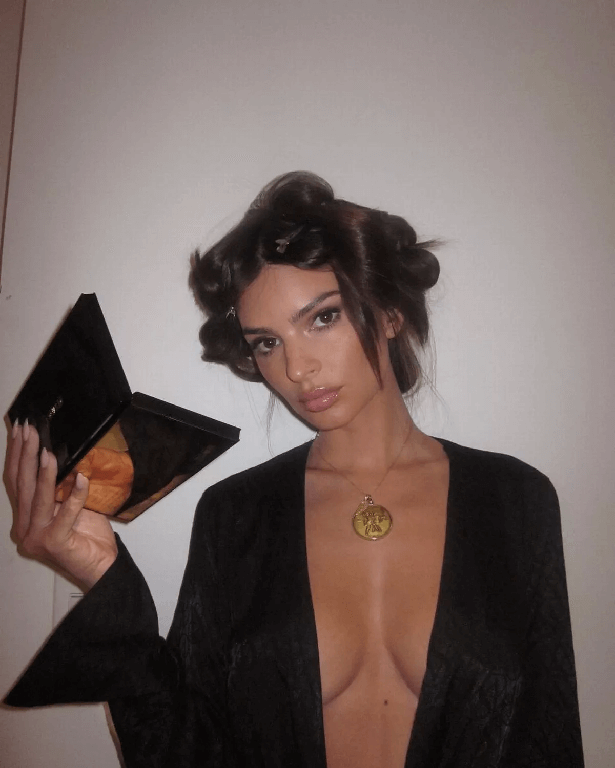 In the third snap, she sat down again, while in the fourth she looked in a mirror and adjusted her makeup.
Her makeup team flanked Rata in her fifth selfie so they could enhance her natural beauty.
In the final photo, she sat in the makeup chair, admiring her reflection against the white wall.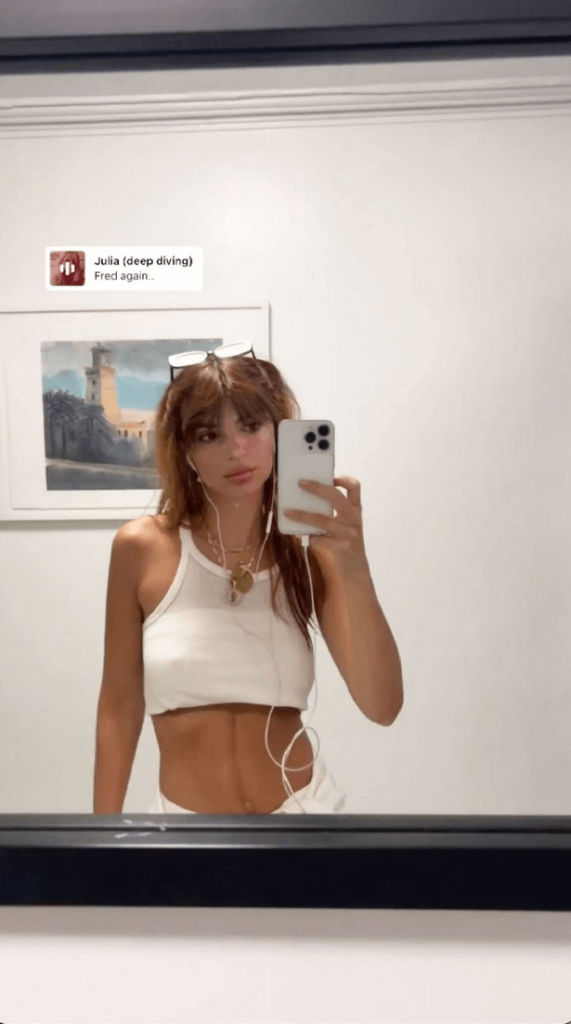 Adding an infinity sign emoji to the caption, Emily drew a crowd of followers who shared their thoughts via comments.
The model was overrun by compliments when she shared the snaps, with followers leaving emoji flames.
People called her "incredible," "stunning," and "fab," while one just wrote: "You're glowing."
One commenter said: "Awesome moments with Em Rata!"
Another added: "You're crazy gorgeous! Women and girls aren't like you in real life."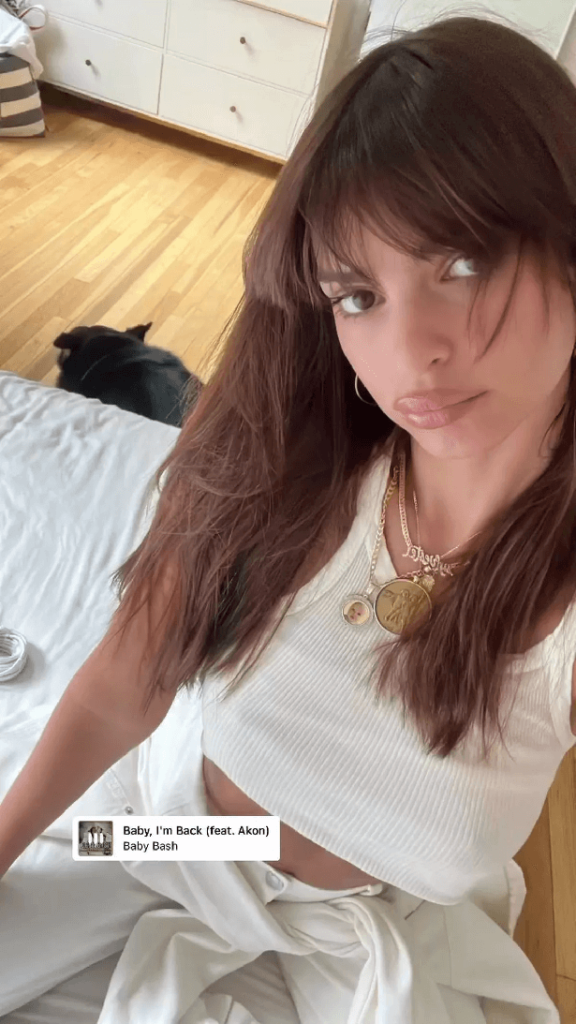 Read next :
About Emily Ratajkowski :
A former actress and model, Emily O'Hara Ratajkowski (born June 7, 1991) was born in London to American parents and raised in Encinitas, California. Ratajkowski began her career as a child actor appearing in two episodes of Nickelodeon's iCarly.
Ratajkowski's feature film debut was a supporting role as the mistress of Ben Affleck's character in the film Gone Girl (2014). She appeared in the 2014 and 2015 Sports Illustrated swimsuit issues, and made her professional catwalk modeling debut for Marc Jacobs at New York Fashion Week in 2015.