Warzone 2 will be released soon, and a new leak suggests that the main city POI in the new map will feel similar to the GTA series.
Warzone 2 leak suggests that the main city POI in the new map will feel similar to the GTA series
In advance of the upcoming Call of Duty Next showcase, which will update fans on the franchise's future, a new batch of Warzone 2 leaks have surfaced on social media, this time via a well-known Warzone YouTuber and streamer.
Call of Duty expert Metaphor claims to have seen Warzone 2 in action. On September 8, he published a list of potential new features that could be included in the game when it is released. Much of this corresponds to previously leaked information, but some of it is being revealed for the first time.
Warzone 2 update

NPC's are in the map randomly
Container based looting as well as floor loot
Different sized backpacks (Storage space)
New contracts
Helicopter from HIGHRISE is useable
No more toxic gas coming into the map, its now a dust storm
Tires can be shot out from cars.

— Metaphor (@Metaaphor) September 8, 2022
One of the most intriguing Warzone 2 leaks reported by Metaphor is that the iconic gas storm that closes in around players in the battle royale is being replaced by a dust storm. This could spell the end of gas masks, though a new piece of equipment with the same, storm-protecting function could be introduced in Warzone 2.
NPCs will appear on the map in Warzone 2, with Metaphor claiming that they will appear at random. These AI characters for Modern Warfare 2 have previously been announced, and Infinity Ward has confirmed that they will be extremely "realistic."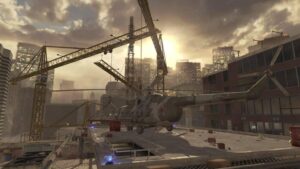 Metaphor also makes several claims about vehicles. He claims that, unlike in the current Warzone, vehicles will have a limited amount of fuel (roughly two minutes worth of driving) and can be refueled and repaired by driving near gas stations scattered across the map. The vehicle lineup appears to be changing as well. While ATVs appear to be returning, Metaphor reports that new vehicles such as civilian cars and new-look helicopters will be present in Warzone 2.
The Warzone 2 map will, as was previously mentioned, feature POIs based on a number of iconic Call of Duty maps, including Highrise. You may remember the original Modern Warfare 2 map had a helicopter in the middle. That will now be a real heli that you can board, commandeer, and fly around the map, claims Metaphor. It's a nice touch if it's true.
In terms of POIs, Metaphor claims that the Warzone 2 map's main city POI is "extremely detailed and looks amazing," comparing it to the type of built-up environment found in the GTA series.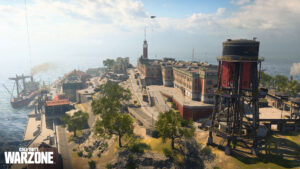 Players who enjoy the more intimate aspects of Warzone may be concerned that Metaphor hasn't seen or heard anything about a Rebirth Island-style map. A second Warzone 2 map appears to be in the works, but this one will feature a larger battle royale experience.
While the information leaked by Metaphor appears to be accurate, and much of it corresponds to previous reports, we'll have to wait for proper confirmation and announcements to see if he is correct.