The American singer and only child of the late Elvis Presley died on Thursday. She had two heart attacks and her family had signed a "Do Not Resuscitate" order.
Information has come out about Lisa Marie Presley's sad death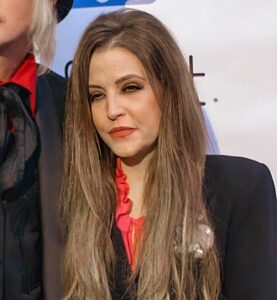 The American singer was the sole child of Elvis Presley, a legendary musician who died at the age of 47 in 1977, and actress Priscilla Presley, 77.
Lisa-Marie's body was discovered at her home in the Calabassas neighborhood of Los Angeles on Thursday, and despite being rushed to the hospital, she passed away there a short time later. She was only 54 years old.
Now it seems that she had a cardiac arrest at home and then another one on the way to the hospital, by which time her family had already ordered a do-not-resuscitate order.
The Hollywood Gossip website TMZ claims: "Lisa Marie Presley's heart stopped a second time after she was hospitalized, but due to her hopeless condition her family had already ordered doctors not to resuscitate her."
According to the outlet's alleged source: "Lisa Marie had been pronounced brain dead after she was admitted to the hospital Thursday… doctors put her in an induced coma and she was on life support."
The source added: "family members signed a DNR … do not resuscitate order, in case she flatlined again."
According to the report, the singer experienced a second cardiac arrest and was subsequently pronounced dead.
Since Lisa Marie's untimely death, tributes have poured in, with former husband Nicholas Cage (they were married from 2002 to 2004) proclaiming the star had: "the greatest laugh of anyone I ever met. She lit up every room, and I am heartbroken."
Baz Luhrmann, who will direct an Elvis biopic in Australia in 2022, said: "Over the last year, the entire Elvis movie family and I have felt the privilege of Lisa Marie's kind embrace. Her sudden, shocking loss has devastated people all around the world.
"I know her fans everywhere join me in sharing prayers of love and support with her mother, Priscilla, and her wonderful daughters Riley, Finley and Harper.
"Lisa Marie, we will miss your warmth, your smile, your love."
It has been reported that Lisa Marie will be buried at Graceland, the home where Elvis once lived, alongside her son Benjamin Keough, who committed suicide in 2020.
Benjamin's death at age 27 caused his mother "unrelenting grief."
He joined his grandfather Elvis, great-grandmother Gladys, great-grandfather Vernon, and great-great-grandmother Minnie Mae in the Meditation Garden.
Lisa Marie had been largely confined to her house in recent weeks, but she did make it out to Graceland on Sunday to celebrate Elvis' 88th birthday.