Heidi Klum has left admirers hot under the collar with her newest steamy bikini image on Instagram, in which she stripped down to nothing but a small thong on the beach.
Heidi Klum gets down to a thong bikini for racy topless photos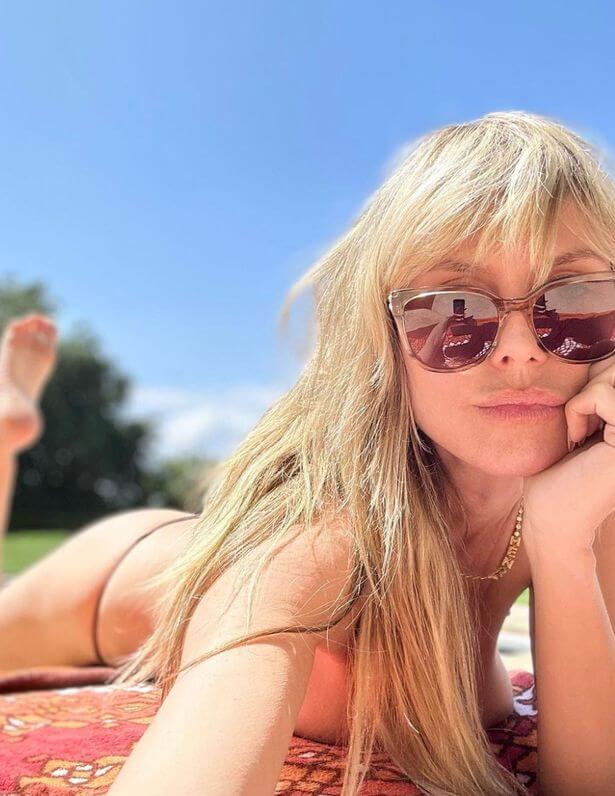 The 49-year-old model avoided tan lines by lying out in the sun without a bikini top.
Heidi looked gorgeous in the first photo, smirking at the camera while reclining on a patterned blanket.
In the rear of the photo, her virtually naked lower half could be seen while she concealed her chest by lying on her stomach.
In the second photo, she looked away from the camera, her huge brown eyes peering out of her light brown shades.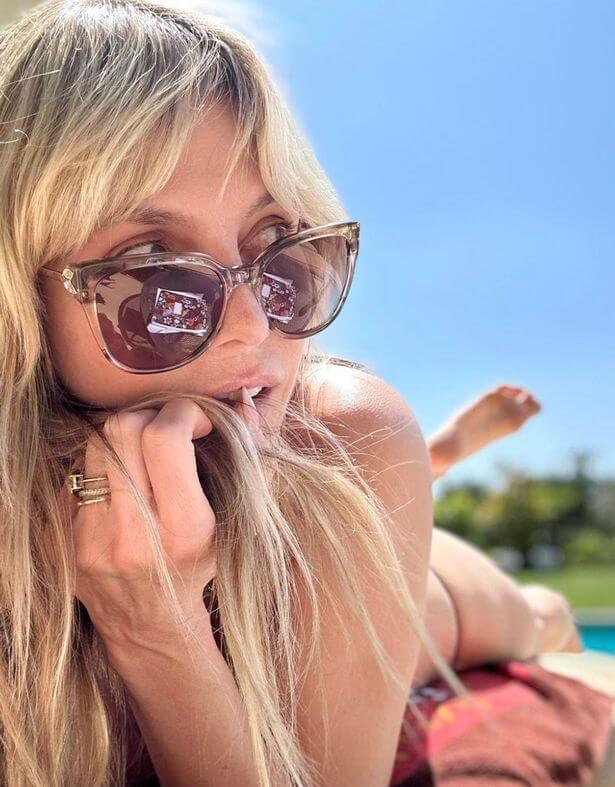 Heidi captioned the racy photo, "…. and that was Monday,"
This amazing photo was taken moments before Heidi stunned onlookers with her stunning physique as she danced in a little bikini at the Little Mermaid premiere.
The attractive supermodel flaunted her tiny waist in a white bikini with a strawberry design.
The actress looked stunning as she soaked up the sun and got her makeup done ahead of the premiere of the Disney film.
Her infamous blond bangs were in delicate waves around her face, framing her lovely facial features.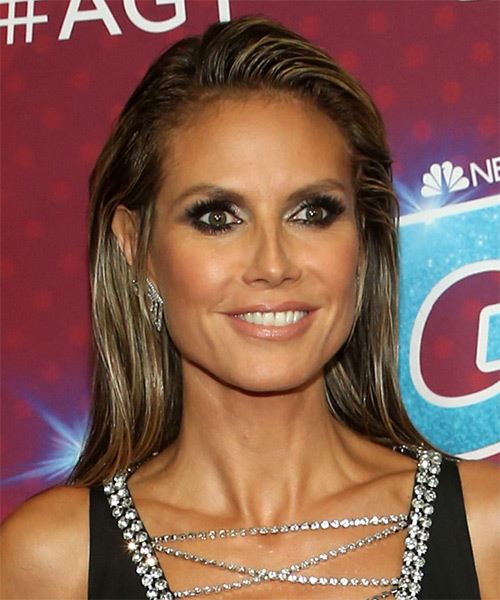 She chose a glamorous cosmetics look for her red carpet appearance later in the evening.
The actress then changed into a stunning ball gown for the occasion.
Heidi looked stunning in a barely-there dress that resembled a butterfly and left very little to the imagination at The Little Mermaid Premiere.
The dress's glittering wings spread across her torso, revealing hints of her petite waist and back. The gown also had a sheer train that trailed behind the woman, highlighting her long legs.
Read also :