If you thought your engagement ring was expensive, think again. Keep reading for top 7 most expensive celebrity engagement rings.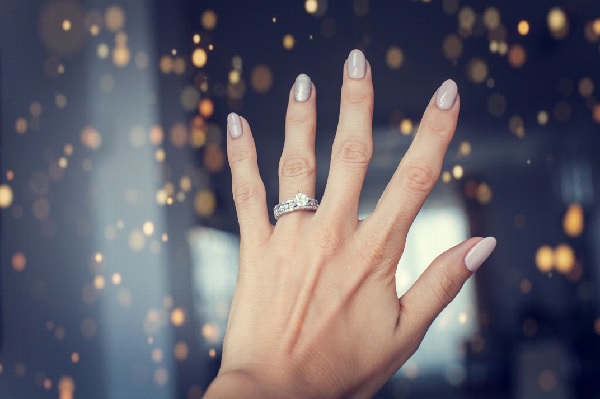 When a celebrity gets engaged, the sparkler presented is often blinding with many engagement rings costing millions of dollars.
With so much money to play with, celebrities are known to compete with one another when it comes to the size and the cost of the diamonds on their engagement rings. But just how expensive are these famous rings?
We're here to spill all. Here are the top seven most expensive celebrity engagement rings. These pricey rings truly rock! 
Read on to find out what they cost.
Mariah Carey
The diva of all divas, it comes as no surprise that Mariah Carey's dazzling engagement ring from billionaire James Packer comes up trumps. Back in 2016, James proposed to Mariah with a 35-carat diamond and platinum ring, which is estimated to cost between $6 -8 million.
Of course, Mariah said yes!
The ring was crafted by New York jeweler Wilfredo Rosado who designed the ring to be as extravagant and as glitzy as possible for the superstar singer. Mariah has joked that the ring was so heavy that she had difficulty lifting her arm!
Sadly, the couple ended their relationship in 2016, but lucky Mariah was able to keep her huge engagement ring.
Elizabeth Taylor
Elizabeth Taylor adored jewelry so much that she decided to write a book on it: My Love Affair With Jewelry.
The most famous ring associated with her is the Elizabeth Taylor diamond, gifted to her by Richard Burton in 1968. It was sold at The Collection of Elizabeth Taylor auction at Christie's in 2011 for $8.8 million!
However, the Elizabeth Taylor diamond was never actually an engagement ring, so we aren't counting this one.
Elizabeth didn't do too badly when she was proposed to, however. Her diamond engagement ring gifted from Mike Todd in 1957 was a stunning 29.41-carat emerald-cut diamond which she fondly called 'my ice skating rink'. Today, it's likely to be worth a whopping $6 million.
Beyonce
One of the most expensive engagement rings belongs to Queen B when Jay-Z proposed with an 18-carat emerald-cut diamond ring.
The famous jeweler is Lorraine Schwartz, a popular choice among celebs who frequent the red carpet. The bold split shank design is worth quite the fortune—estimated at $5 million.
The pair married in a private wedding ceremony in Manhattan in 2008, and unlike many other celebrity couples on the list, are still together.
Paris Hilton
Heiress Paris Hilton received an impressively large 24-carat emerald cut diamond engagement ring from Paris Latsis in 2005, which cost around $4.7 million. Paris reportedly said that the ring was so big that it hurt her finger!
Unfortunately, the pair split up a few months later, but Paris was able to keep the ring.
A few months after the split, Paris Hilton auctioned her famous ring off for a reported $2 million to charity to benefit the victims of Hurricane Katrina.
Kim Kardashian
Kanye West first proposed to Kim Kardashian in 2013 with a 15-carat, cushion-cut D color flawless diamond designed by Lorraine Schwartz and was reportedly heavily involved in the design of the ring. One of the most expensive engagement rings around, this sparkler is worth around $4 million.
In 2016, Kim was gifted with a second diamond ring that was sadly stolen shortly after.
Jacqueline Kennedy Onassis
In 1968, billionaire Aristotle Onassis proposed to Jacqueline Kennedy Onassis with a near-flawless 20.42-carat marquise-cut diamond. This famous stone was also known as the Lesotho III diamond, as it was the third-largest gem cut from the renowned 601-carat Lesotho rough diamond.
The staggeringly large diamond was purchased from Harry Winston. However, as one of the biggest engagement rings ever, the famously discreet former first lady rarely wore the ring due to its size. What a waste!
In 1996, the Lesotho III was sold at the famous auction of the estate of Jacqueline Kennedy Onassis at the Sotheby's. While the ring was estimated to sell between $500,000 – $600,000, in the end, it was sold for a whopping $2.6 million. The buyer was Anthony J.F. O'Reilly who was the chairman and chief executive of H.J. Heinz Co.
Jennifer Lopez
Although it was the 6-carat pink diamond engagement ring from ex-fiancé Ben Affleck that hit the headlines in the early 2000s, Marc Anthony was able to top that proposal in 2004.
While the pink diamond ring from Ben was estimated to cost between $1.2-2.5 million, Mark went one up by proposing with an 8.5-carat blue diamond ring, with estimates of its value ranging between $1-4 million.
When Jennifer split up with Ben, she gave him back the pink diamond ring.
The relationship with Mark Anthony, unfortunately, didn't last either and there are rumors that Jennifer later went on to sell the blue diamond engagement ring.
With many celebrities sporting colored engagement rings like Jennifer, it's a trend that's popular with many women planning to get married. For a colored gemstone engagement ring, check out the wide range of stunning options here.
The Stories Behind These Expensive Rings
Sadly, many of these stunning and expensive engagement rings have a poignant story behind them, such as when a breakup precedes the engagement announcement or a couple splits several years after their marriage.
However, the sparkle and the shine of these extravagant gems will forever immortalize the engagements, the stories, the relationships, and the people they were designed to celebrate.
The question is—when will a celeb knock Mariah Carey off the top spot with an extortionately-priced engagement ring?
Did you enjoy this article? Be sure to share it if you did. For more celebrity news, feel free to browse our website.