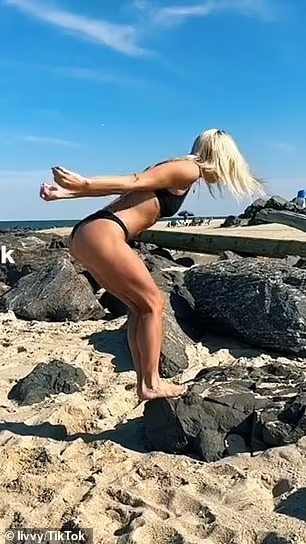 The beachgoer from New Jersey with the blonde hair uploaded a video to TikTok in which she flaunts her impressive physical abilities.
TikTok star Olivia Dunne demonstrates her "beach-nastics" talents by performing a backflip off a rock onto the sand while relaxing on vacation
Olivia Dunne, a gymnast and influencer at LSU, recently demonstrated her skills on an unusual surface.
With the description "some beach-nastics to start the summer off right" Dunne shared a video of herself doing a back flip over a little rock on the beach.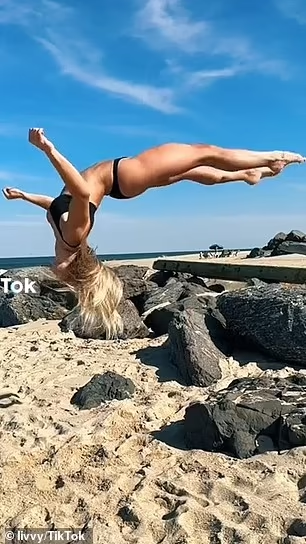 The 20-year-old has been taking advantage of her time off by attending events like the Sports Illustrated Swimsuit Issue release party and this month's Academy of Country Music Awards in Texas.
At the SI party in Manhattan in early May, Dunne was seen with Angel Reese, another it girl from LSU.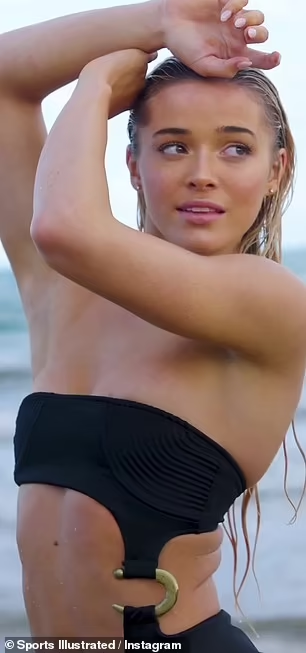 Dunne posed in Puerto Rico for the issue last month, while Reese did so in Los Angeles.
The famous gymnast discussed the criticism that comes with having a large online following.
"People always comment stuff that they would never say to your face, so part of it is just having developed tough skin." She told SI Swimsuit that "social media is hard."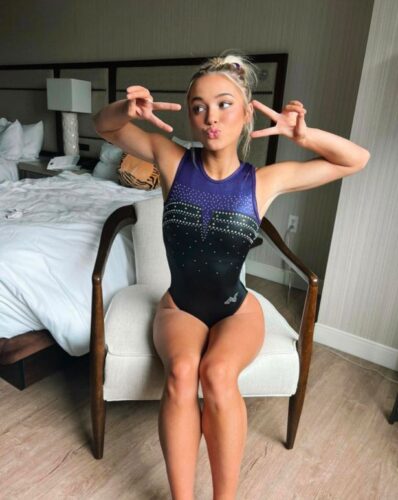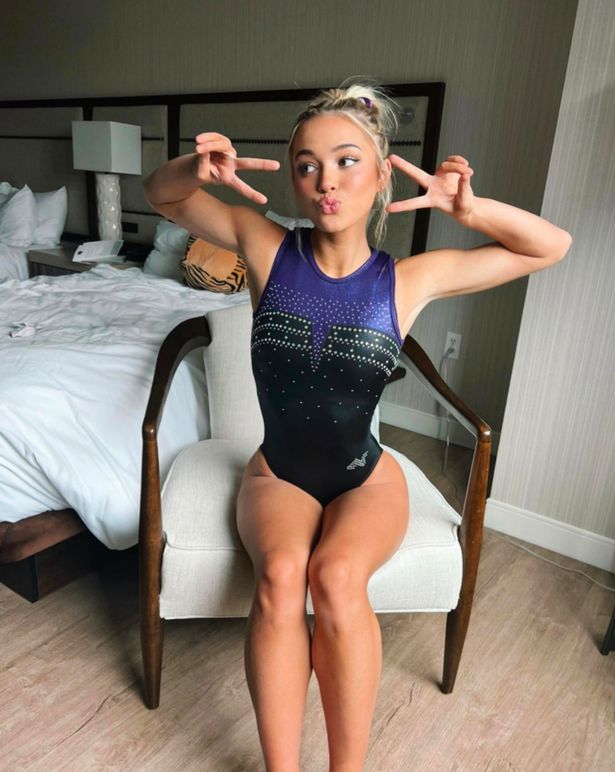 "[Or I'm in] a leotard – which is the required uniform for being a gymnast. It's ridiculous."
"There are always people who want to downplay your success and say it's just because of how you look or it's just luck."
"I think it's important to stand up for yourself. Maybe it's the Jersey girl in me, but I think girls need to know it [isn't] OK [for people to say that], especially [because I'm] posting things that any other college kid would post in."