While the Los Angeles Lakers' overall record isn't great, the team has gained some traction in recent weeks. If things continue to go well, the front office may be more willing to make a trade that benefits the team.
Who are the players in this potential Lakers trade target?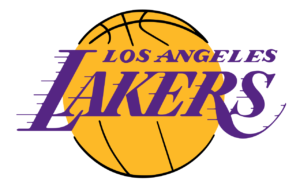 The chances of the Lakers trading Russell Westbrook are nil
Unless someone comes in with a great offer, a trade for Russell Westbrook appears to be off the table.
Westbrook has performed admirably off the bench this season, and it is not worth trading future picks just to get rid of him for a half-season.
However, the team has other contracts available for trade, including Patrick Beverley and Kendrick Nunn. Because neither player is performing well, it would require some draft capital, but the Lakers could make other moves.
Lakers fans want Jordan Clarkson of the Utah Jazz
Jordan Clarkson of the Utah Jazz was one potential familiar face that Lakers fans wanted the team to trade for. Despite appearing to commit to the tank before the season and now winning a lot of games, Clarkson's wish is unlikely to come true.
According to Jake Fischer of Yahoo Sports, the Jazz have no plans to part ways with either Lauri Markannen or Jordan Clarkson, with the former likely to receive a contract extension at some point. Thus, Lakers fans can put away their old Clarkson jerseys; he is not returning.
Jordan Clarkson would have been ideal for the Lakers
It's a shame Clarkson is no longer a viable Lakers target because he would have been a perfect fit on this team. This team has had some underwhelming guards this season, and Clarkson would have immediately provided a boost.
Clarkson would have likely come in and become the team's third scorer almost immediately. Clarkson would have been a breath of fresh air for a team that desperately needs deep shooting and would have thrived with the floor spacing that Anthony Davis and LeBron James provide.
Instead, the Lakers will have to consider other options on the market, and there aren't many to get excited about. Los Angeles also does not have the best trade assets, so we may see the same Lakers team throughout the season.
Hopefully, something will fall into Rob Pelinka's lap because it appears that fans are stuck rooting for the same team.