Kayla Simmons's latest photos set from her trip to Tokyo, Japan, is sure to get your blood pumping.
The social media celebrity looked stunning in a black little dress with a plunging neckline that accentuated her beautiful body.
As she enjoyed a night out in the city, the OnlyFans star let her blonde hair fall loose down her shoulders.
Kayla showed off her toned stomach in another photo, wearing a white turtle neck crop top with a beige little skirt.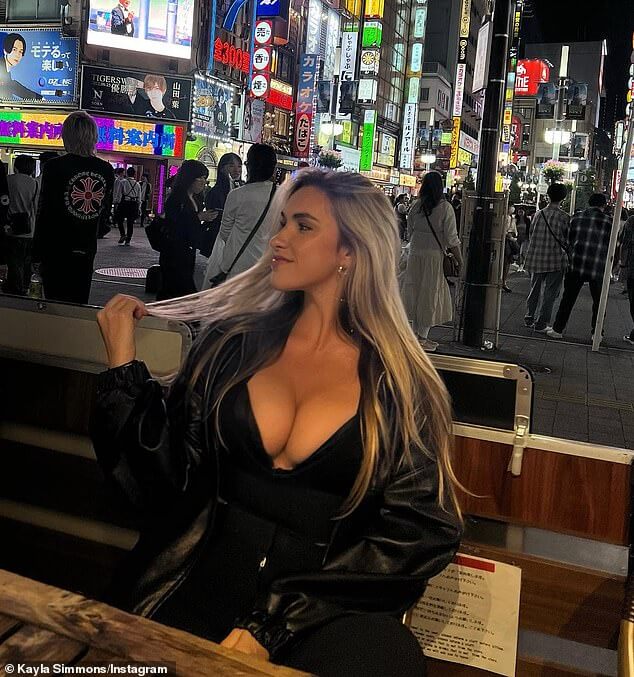 Kayla finished the ensemble with a black handbag while adding height to her frame with a pair of black boots.
The model also shared photos of herself wearing a green and blue flowery bikini on a relaxing boat ride.
It comes after Kayla posted a Q&A YouTube video in which she discussed her difficulties playing with a huge chest.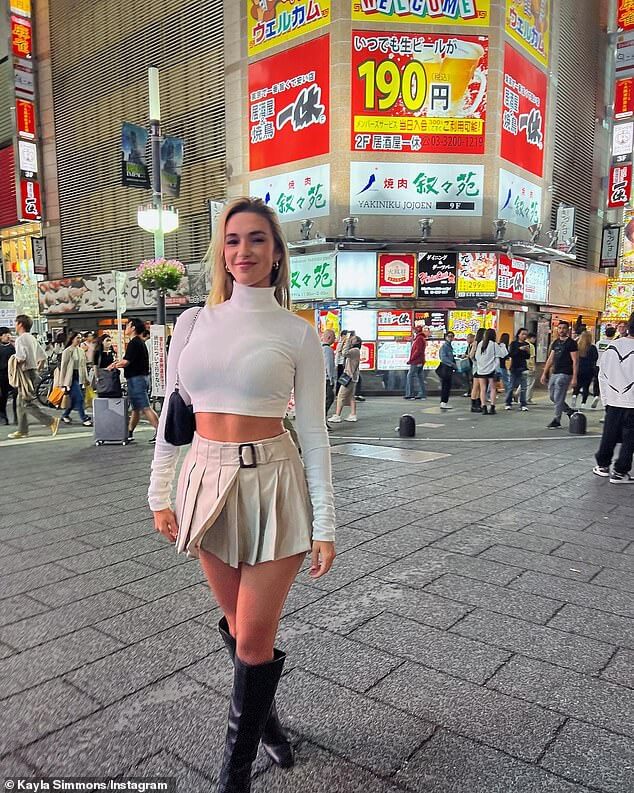 When asked: 'How much silicone did you get?' Kayla laughed and said: 'I got zero silicone. I'm all natural, I'm sick of answering that one but yeah.'
Kayla went on to say that growing up with big boobs hampered her as an athlete and that she wished she had a smaller chest.
She explained: 'It's funny because in middle school, I actually wished to have small boobs… I wanted small boobs because it would have made everything easier for volleyball. But I did not get that wish.'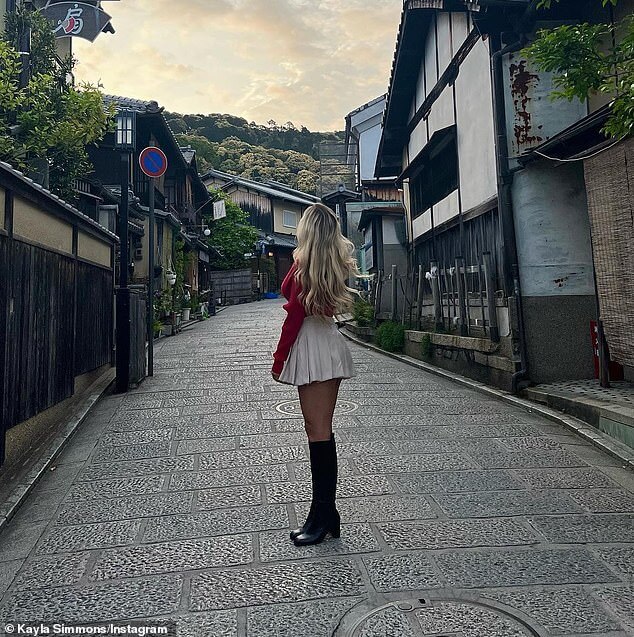 She added: 'I feel like you can't jump as high, you can't run as fast, like it hurts to dive, everything is harder.'
Kayla previously revealed that her enormous assets made her vulnerable to nasty bodyshaming comments.
Kayla competed in the NCAA Division at Marshall University, and while she no longer plays professionally, she still enjoys the sport.
Read also :