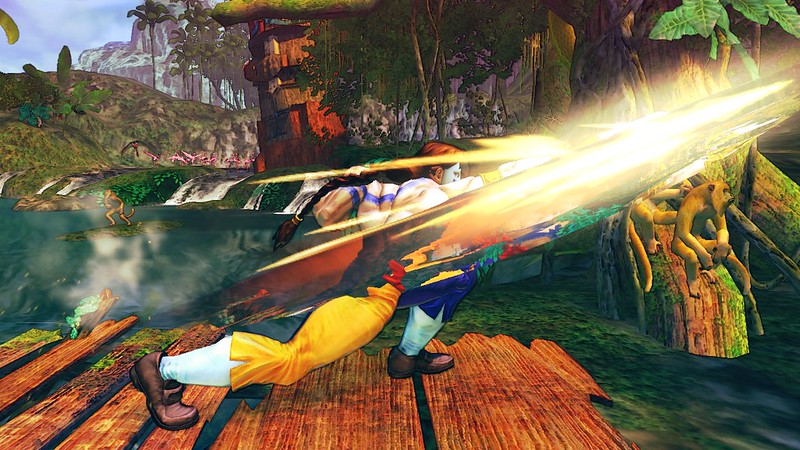 2023 is coming, a new cycle is starting and that means new games. There are titles that have been announced for a long time and that excites fans because they have been savoring these games for a long time. 
The programmers and studios have been preparing for a long time these games that promise to be even better than their predecessors, but the expectation is so high that sometimes it is not good. There have been cases where the games are not good and disappoint everyone, let's hope this is not the case. 
Entering here is an excellent idea to learn more about the current trends in the world of games. You will also find the best tips to enjoy your favorite titles and spend many hours of fun. 
These are the most expected videogames of 2023 
The Legend of Zelda: Tears of the Kingdom 
This game is scheduled for May 2023. It signifies Link's return to Hyrule, and the programmers want there to be a lot more exploration to faraway lands. It is said that the gameplay will have much more user interaction and there will be more puzzles and quests. 
It is the sequel to Zelda Breath of the wild, which is already considered one of the best titles in the series, if not the best. Initially, they thought to delay the release until early 2024, but they believe this one can surpass the past title. 
There is not much information on the story, but it is believed that it may pick up where Breath of the Wild left off, which left us all delighted. Link will return to action on a much larger map with more adventures and an improved engine. Will it be better than the previous one? 
Street Fighter 6 
The sixth installment of the famous fighting game is a title that we are eager to get our hands on. The premise is the same, the same tournament, but the programmers have greatly improved the gameplay and the art and design of the game. The trailers have attracted a lot of attention because it is something never seen before. 
They still do not say exactly when it will be released, but it is expected to be for the summer of 2023. Only six characters have been confirmed, something that intrigued many at first, but Capcom clarified that this is because you will be able to download many more. 
Aside from that this game is being designed to bring the player's creativity into the picture. Before you were locked into a combination of combos already established, but this time things will be complicated, and then you'll be able to think outside the box to beat your opponent. We'll have to see how this new freedom is given to the player. 
Marvel: Spider-Man 2 
This is a highly anticipated title for a couple of reasons. It will unite Peter Parker and Myles Morales making the dream of many fans of the series who wanted to see both of them fighting crime come true. 
But there is one special ingredient that got us all excited. It seems that Venom will be in the game and will be able to be an eligible character, which means we will be able to play with any of the three or with all three in co-op mode. Simply amazing. 
There's still no exact release date, but it's expected to be another summer 2023 bombshell. But there is a slight catch. This release is only exclusive to PS5, so if you don't have this console, you're going to have to buy it to enjoy this game that looks like it will blow Marvel's sales sky-high. 
Resident Evil 4 
Yes, we already know that this game already exists, but Capcom wants to improve it. Here the question is how do you improve something that is practically perfect? In 2005 this game came out and it practically won all the awards and broke all the sales records because it was awesome. 
It changed the gameplay of the previous three games and this twist made it spectacular. The Japanese company is confident that they can make a better game because they have the same team that made the 2005 game. Besides the past remakes of Resident Evil 2 and 3 were a success, so they took on the titanic task of making 4 and definitely blow our brains out. 
It is scheduled to be released on March 24, 2023, they have been working for a couple of years on the improvements of what may be the best Resident Evil game. The only fear is that touching something that is practically perfect could make it worse. As the saying goes, if it's already good, better not touch it. 
EA Football 
The first EA Sports game without the FIFA license. The top soccer body ended its relationship with the American studio after almost 30 years of business, but now the American programmers want to continue the saga in their own way. 
Not much is known about what the game will have, it is expected to continue with the same engine and gameplay they have had in recent years, but something that is not yet known is how many licenses it will have. One of the attractions of FIFA was that you could play with the team you wanted in the world, but that was because FIFA had all the rights.  
This time there are no licenses, or they would have to acquire them. Many fans do not know if this is a good thing or a bad thing, as EA Football, declined a lot because of this kind of thing. FIFA is expected to partner with another production house to continue releasing its games, but there is still no news about it. 
Not much is known yet about the features that this game may have, but it is expected that it will not change much and will have the same features that have not been offered in recent years but without the backing of FIFA. Will it work? 
Hogwarts Legacy 
For Harry Potter fans this is excellent news because Hogwarts Legacy means the return of a game of the series because they did not do it since 2011 with Harry Potter and the Deathly Hallows, because in 2016 the Harry Potter Lego, did not count much for fans. 
This time, in Legacy you will be able to control a wizard that you will create and you will be able to choose his house. Best of all, it's an open world so it will give you the chance to explore and follow your own adventures.  
It is expected to be released at the end of January, so it could be the first big hit of the year.  
Which of these do you already want to play?