Fans want a Kim and Khloe spin-off show now that the two seem closer than ever, and the sisters have taken to Instagram to make us all jealous while they vacation in Cabo without their older sister Kourtney.
Kim and Khloé Kardashian Head to Cabo without Kourtney
Kourtney and Khloe may be a thing of the past now that the sisters are closer than ever before. Kourtney Kardashian is now married to musician Travis Barker, while sisters Kim and Khloe are enjoying a "single life".
Kylie Jenner is also on this sister vacation.
Kylie Jenner appears to have joined Kim and Khloe on their trip, even though she is conspicuously absent from the photos. Khloe's Instagram caption reveals that her younger sister took the photos of her and her boyfriend.
Kim and Kylie spent the previous evening together, as evidenced by the videos they posted to their Instagram stories from a SZA concert.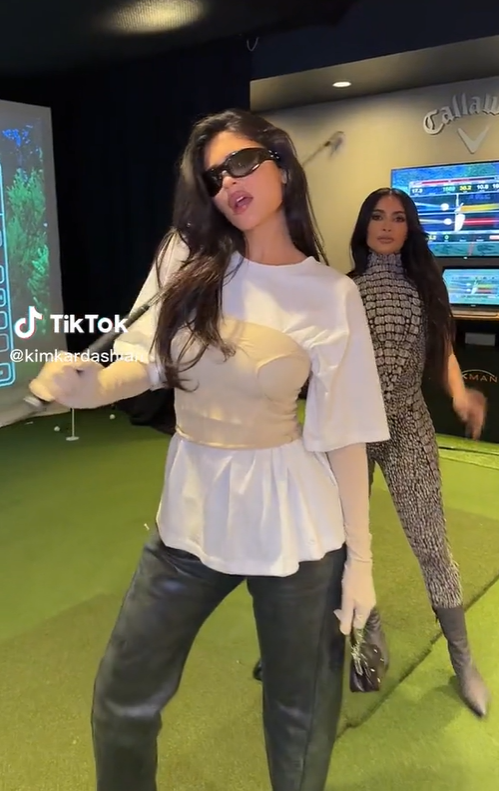 In particular, Kim and Kylie appear to be closer than ever. They have been teaming up on TikTok, and it's great. Perhaps a Kim and Kylie spin-off is in the works?
Some of Khloe's and Kim's fans were convinced they saw a baby bump in the photos they saw them post, so we decided to investigate.
Kim and Khloe: Fans Want Their Own Spinoff Set in Cabo
Kim and Khloe Kardashian lavished love and attention on each other during their recent trip to Los Cabos.
In a skimpy bikini that showed off her incredible figure, Kim served up a heaping helping of cleavage.
Meanwhile, Khloe had slipped into a clinging black one-piece that demonstrated why she once hosted a reality show called Revenge Body.
They were spotted climbing all over each other, embracing and giggling for the cameras.
The famous pair captioned the photo with the phrase "Kiki and Koko Take Cabo," and now their fans are praying for a Kiki and Koko spin-off series.
Kourtney and Kim Take Miami and Khloe and Kourtney Take The Hamptons were both spin-offs from the original series, but it appears that Kim and Khloe's own spin-off was never made.
The sisters' relationship has blossomed in recent seasons. Who could forget the handbag scene between Kim and Khloe, or that Khloe and Kourtney were always the closest of the Kardashian sisters? Since then, it's clear that they've grown up as a couple.
Kim and Khloe's holiday photo causes "pregnancy rumors"
Fans love seeing Kim and Khloe Kardashian so close in their holiday photos, but their proximity may have led some to mistakenly suspect that they were seeing a baby bump.
"I thought someone was pregnant," said one fan. Someone else chimed in, "so did I!!! Lmao had to zoom out of laughter.
The angle of the photo makes it appear as though Kim is carrying another travel companion in the form of a baby bump. The truth, however, was quickly revealed when keen fans zoomed in.
Surrogacy has been used for both of the sisters' recent children; Khloe's unnamed son is the most recent.
Kim's first two children, Saint and North West, were born to her naturally; however, her last two children were delivered by surrogate due to complications during pregnancy.
But, neither of these two seems likely to experience growth any time soon.
RELATED :