In a series of nineties throwback snaps, Baywatch icon Carmen Electra wowed in a series of barely-there crop tops and plunging gowns…
Carmen Electra was stunning in a series of low-cut tops that highlighted her trim waist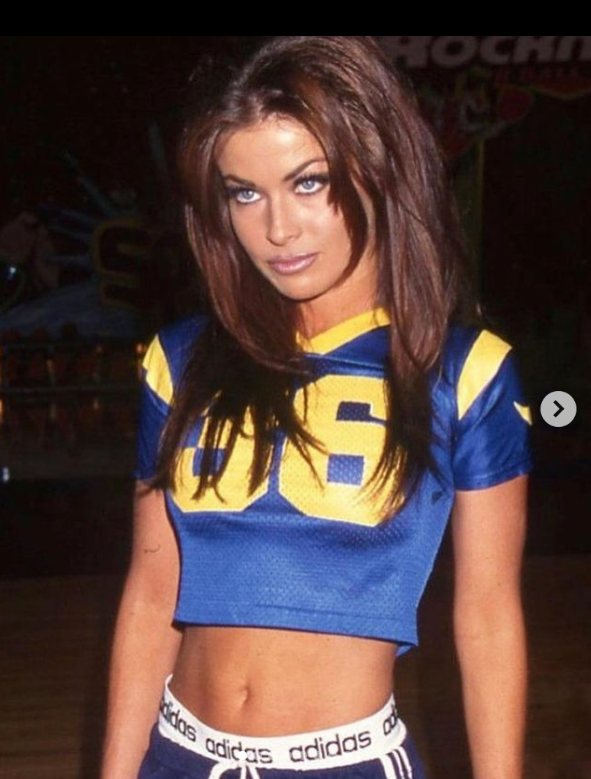 The stunning brunette posted a throwback photo of herself from the 1990s to Instagram, and within minutes, she was being told that she had "broken the internet" by exposing her trim figure.
In the first picture, Carmen is seen posing for the camera while wearing a tiny crop top and navy blue Adidas sweatpants in a style inspired by American football. Her tanned stomach is on full display.
With a swipe of metallic pink lipstick and some black liner around her eyes, she let her brunette hair fall past her shoulders.
In the second photo, Carmen is wearing a revealing top with a deep V-neckline and cutouts. Carmen's abs and bust were on full display as she parted her lips for the camera, thanks to the wraparound design and the tiny strings wrapped around her stomach.
To keep her fringe out of her eyes, she styled it with a jade green barrette, as was popular in the 1990s.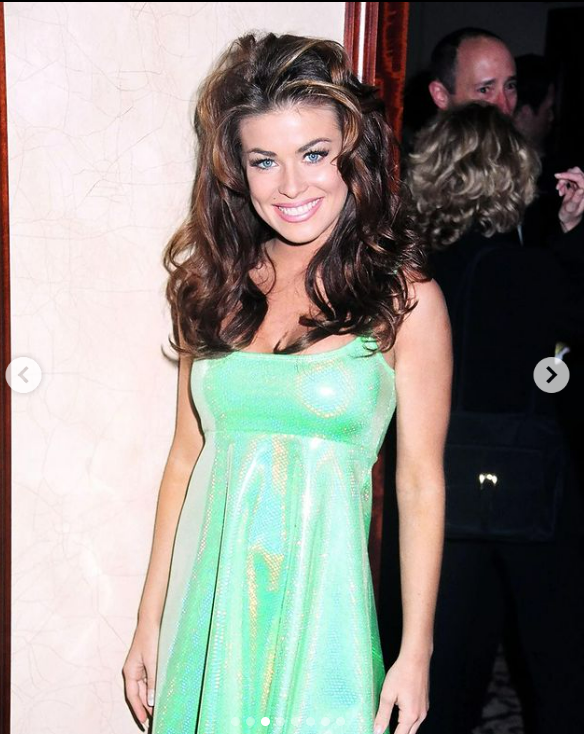 In one of the most scandalous pictures from the set, Carmen can be seen wearing nothing but a low-cut, T-shaped white silk gown.
Keeping her hair in tight ringlets, Carmen let her body do the talking as she stood in a sliver of fabric that served as her only protection from the elements.
Her wide variety of stunning outfits, including a plunging tank top with grey and black lace bra cups and a skirt and blouse combo that left half of Carmen's body bare, caused quite a stir.
With the simple caption: "The 90s baby!" she tagged her OnlyFans link to her swooning fans.
Last year, the Baywatch star joined OnlyFans, much to the delight of her devoted fanbase, and she promptly announced that she would be providing "free nudes" to those who have access to her VIP page.
As of earlier in February 2023: "Although I will be posting nudes on the wall, this account is more about developing my relationships with my loyal and longtime fans a bit more intimately and with more attention.
"So if you are new here, let's get to know each other. I will have content for sale. I will have free nudes. But that is not what this account is about technically. I just wanna get to know you."