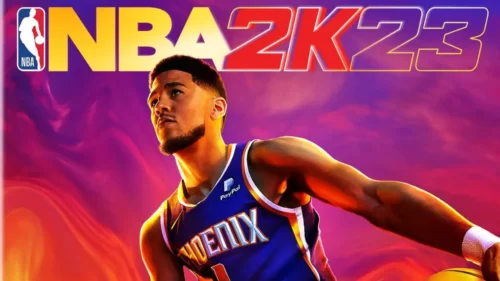 NBA 2K23 has a lot of superstars, but it also has a lot of players who are underrated and deserve more credit than they get.
The 10 most underrated players in NBA 2K23
Anfernee Simons – 83
Damian Lillard's Portland backcourt teammate has emerged as one of the league's top scoring guards in 2022 – 2023, averaging more than 20 points per game for the first time in his career. Despite maintaining an excellent three-point shooting percentage, 2K only gave him 85 three-point shot this year.
Devin Vassell – 82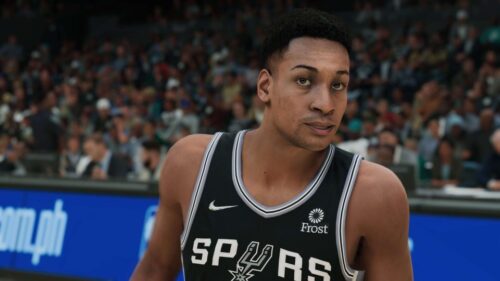 Vassell is showing signs of being a reliable scorer after spending his rookie year mostly on the bench and his sophomore year as a fringe starter. He also possesses a few other underrated abilities. Over the last two years, averaging more than a steal per game hasn't been enough to get him a better steal rating than 53, and his underrated passing has only gotten him a 65 pass vision.
Josh Giddey – 84
Josh Giddey has emerged as one of the league's most distinctive guards. His rebounding abilities for a guard are particularly impressive, though 2K has only rewarded him with a 68 rebounding overall attribute. Furthermore, while he isn't quite a great defensive player yet, he has certainly demonstrated enough to merit more than a meager 38 steal rating
Kevin Porter Jr. – 80
Kevin Porter Jr. has proven to be an outstanding third-in-command, utilizing his natural scoring abilities while developing into a more complete player.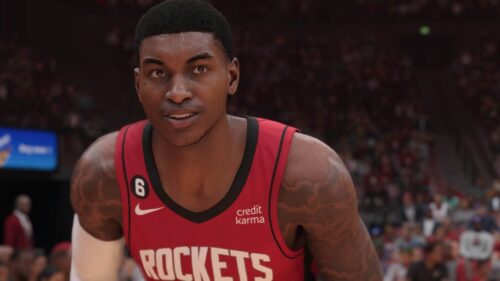 He's a better ball-handler and playmaker than his 82 ball-handling and 73 pass vision indicate, as he's usually played lead guard with Green at off-guard. Furthermore, he averages about five rebounds per game, which is above average for a guard, but he has a terrible 46 offensive rebounding and 58 defensive rebounding in 2K.
Kyle Kuzma – 83
Kyle Kuzma's statistical output this year has unquestionably exceeded the 84 total. He was one of the Wizards' saviors during their shaky 2022-23 season, and he's recently been a driving force behind an unlikely winning streak. Aside from his career-high scoring output in 2022-23, he's developed into a more-than-decent rebounder since being traded to the Wizards — at least better than a mediocre 58 overall rebound rating.
Lonzo Ball – 82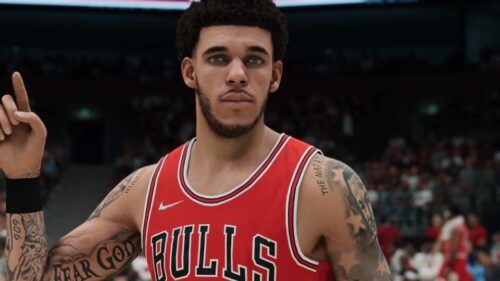 Lonzo's immense value to the Bulls, like Jae Crowder's, is understated by his 82 overall rating. A guy with a reputation as one of the league's best defensive point guards deserves better than an 86 perimeter defense and an 85 defensive consistency.
OG Anunoby – 81
2K has shown little appreciation for OG Anunoby's abilities on that side of the court. Despite his recent success as a ball-handler, he only has 72 ball handling points. Despite displaying good playmaking in spurts, he has a 52 pass IQ and 35 pass vision. And, despite being a very good contact finisher, he only has a 75 layup.
Terry Rozier – 81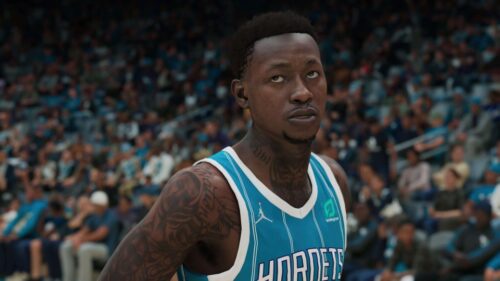 Terry Rozier has been one of the most sought-after players this trade season, with several teams rumored to be shopping assets in exchange for Rozier's extra scoring punch. While he's had a down year shooting threes, he's more dangerous from downtown than his 78 three-point shot rating suggests.
Trey Murphy – 78
Trey Murphy is a rising young star in today's NBA, and the only reason his statistics don't reflect this is that he comes off the bench for a talented Pelicans team. He shoots threes at an elite rate, but his three-point shot is only 83. He's shown to be a smart, willing passer, but his IQ is only 64. He's a good ball-handler for his size, but his ball-handling rating is only 50.
Wendell Carter Jr. – 81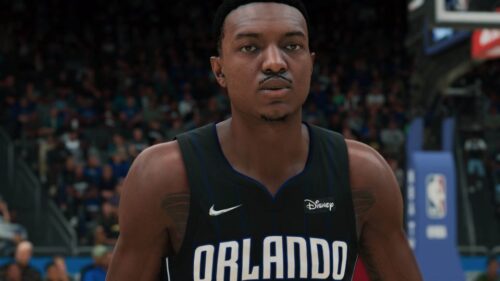 Carter Jr. deserves more recognition for being one of the league's best offensive bigs, with a skill set that most bigs can only dream about. In most other games, he outperforms his overall rating of 81. His passing and rebounding stand out as unrecognized assets in 2K, with 56 pass accuracy and 62 offensive rebounding as the most glaring miscalculations.
This concludes our list of the 10 most underrated NBA 2K23 players.
Related: