Fitness industry influencer Tammy Hembrow isn't afraid to flaunt her body on social media. And in a series of bikini-clad photographs taken in the backyard of her Gold Coast mansion, Tammy Hembrow looks so beautiful.
Tammy Hembrow strips down in the backyard of Gold Coast mansion while the sun beating down on her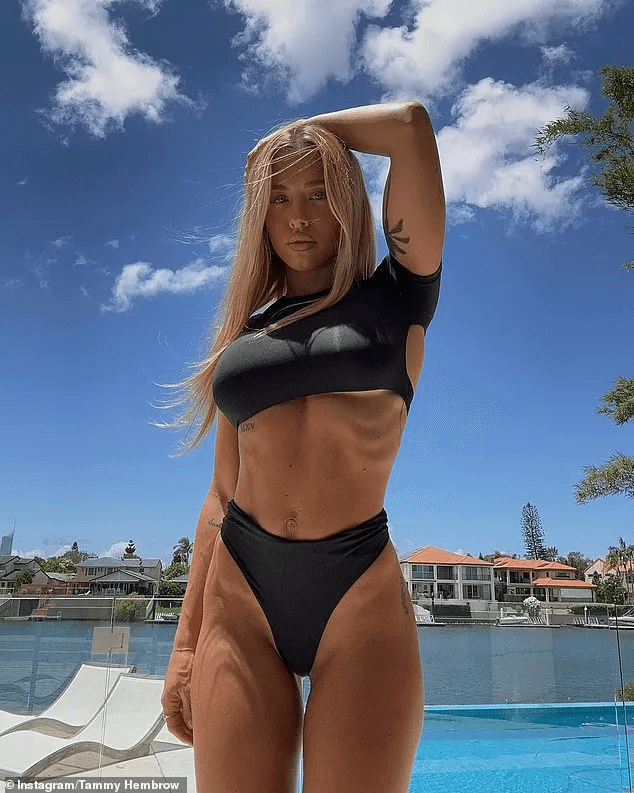 On Saturday, she shared four alluring images of herself on Instagram, each one highlighting her stunning appearance.
"Half way through the latest [Tammy Fit] challenge and feeling damn good," she wrote.
The blonde beauty has reaped the benefits of her consistent exercise routine.
Tammy wore a crop top and thin briefs to highlight her toned torso and legs.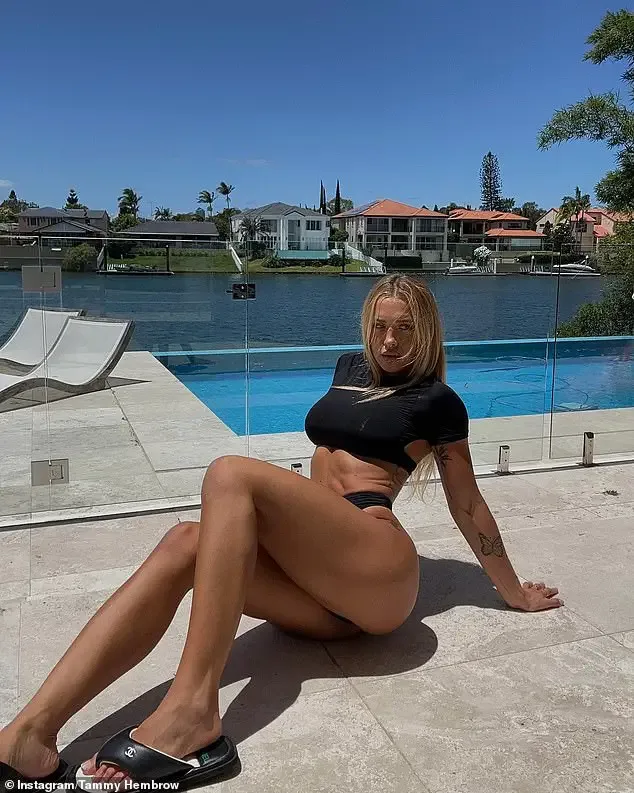 The steamy update follows her December post in which she confirmed the split from her fiance, Matt Poole.
Tammy Hembrow recently showed him what he was missing by posting photos of herself in revealing lingerie. She showed off her trim waist and ample cleavage in a white lace set to promote Lounge's Valentine's Day lingerie collection.
In December, just seven months after the birth of their daughter Posy, Tammy and Poole announced their separation.
On the set of a December photo shoot in Sydney, a makeup artist overheard her say that she was a single mother of three.
When Tammy's boyfriend Matt stopped showing up on her Instagram for a while, her followers naturally assumed the couple had broken up.
Tammy and her ex-fiance Reece Hawkins have a son, Wolf, age 6, and a daughter, Saskia, age 5.