On a recent trip to France, Heidi Klum treated her Instagram followers to some seriously stunning pictures.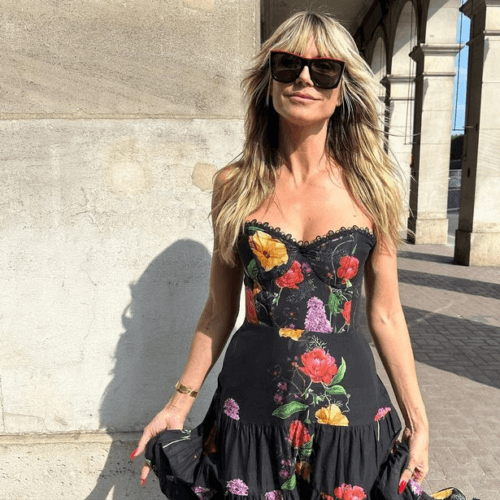 The America's Got Talent star smiled sweetly to the camera as she posed for a picture in the Parisian heat wearing large black sunglasses.
She appeared to be wearing little or no makeup to let her natural beauty shine.
Klum also added a second picture, giving her followers a full view of her outfit.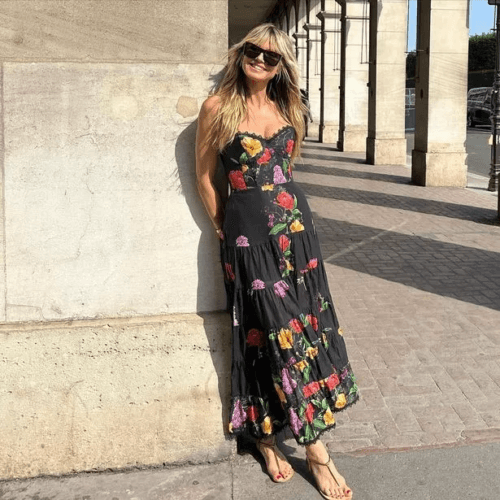 With her legs crossed, Heidi flashed her winning smile at the camera. Heidi added emojis such as a kissing face, a loving face, a red heart, and a French flag to the caption.
In another post, Heidi recorded herself walking with her husband, Tokio Hotel star Tom Kaulitz.
A sweet photo was taken by the Louvre in front of Heidi's hand on her lap and Tom's arm around her waist.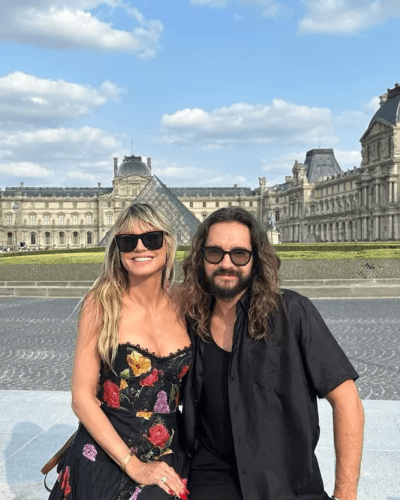 Read next :
About Heidi Klum :
Heidi Klum is one of the most stunning women in the world thanks to her multifaceted success as a model, TV host, and entrepreneur. Many people have taken fashion and beauty cues from her throughout the years. Therefore, it was only natural that we searched for a classic Heidi Klum cut to emulate.