Heidi Klum, America's Got Talent judge, dazzled spectators when she strolled down a glamorous runway covered in multi-colored balls as a test before allowing her models to perform.
Heidi Klum shocked viewers when she strode down a rainbow catwalk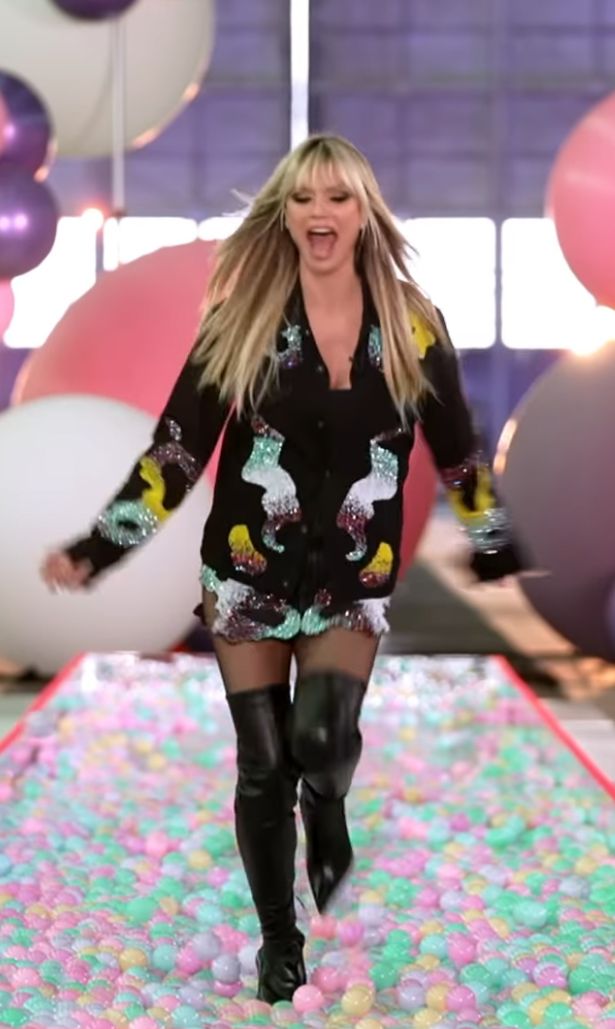 The 49-year-old flaunted her ageless form as she "tested" the rainbow ball-covered catwalk for her latest film.
Heidi proved in the video that she can still walk the walk by strutting down the runway and cheekily kicking some of the balls away with her stiletto shoes.
The actress looked stunning in a little black shirt dress bejeweled with a rainbow diamonte pattern.
She added a pair of thigh-high stiletto boots, which were perhaps not the best choice because when she exited the runway, one of the balls had been punctured by her sharp heel.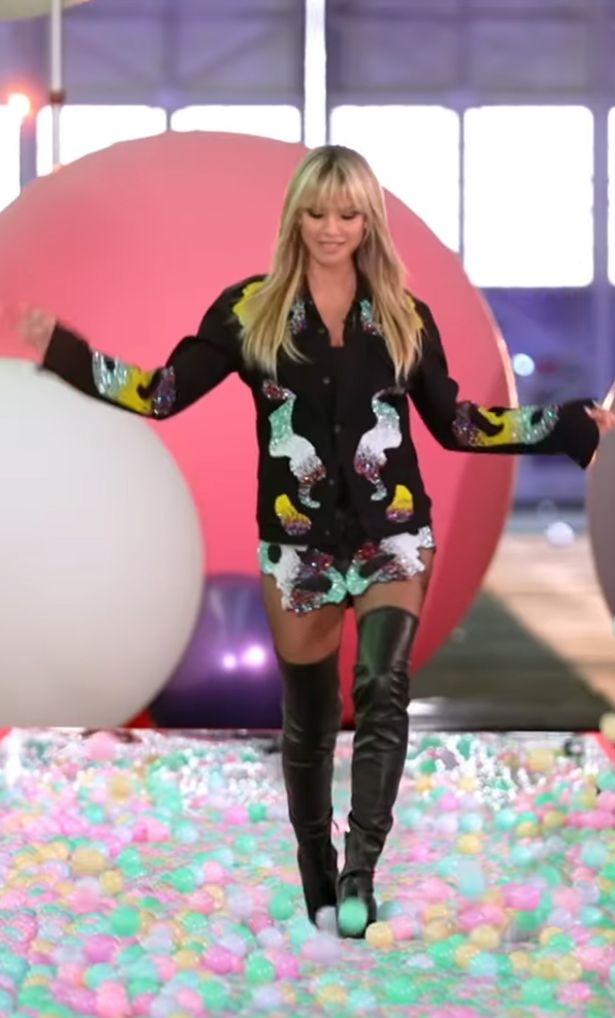 Heidi wore her typical blonde hair straight with no hair out of place and a glamorous makeup look.
Heidi sat down with Kilian Kerner and Anna Dellorusso after walking down the distinctive catwalk to prepare for Germany's Next Top Model.
Heidi captioned the post: "Before I let my models on THIS catwalk, I have to test it myself first @kiliankerner_ @annadellorusso #GNTM2023."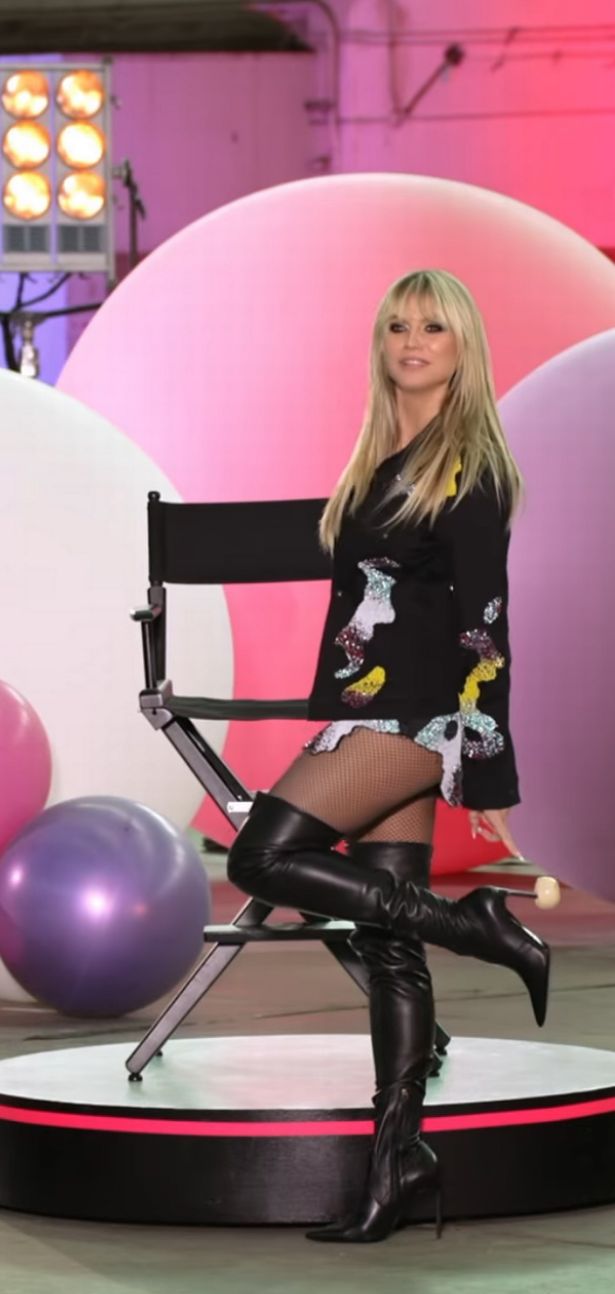 Heidi Klum teased fans recently with a new video of herself dancing and showing off her underwear.
Heidi Klum looks sexier than ever in a new video that shows the America's Got Talent judge executing a sassy dance in a very exposing backless gown.
Heidi's clip showed her moving her body from side to side with her back to the camera.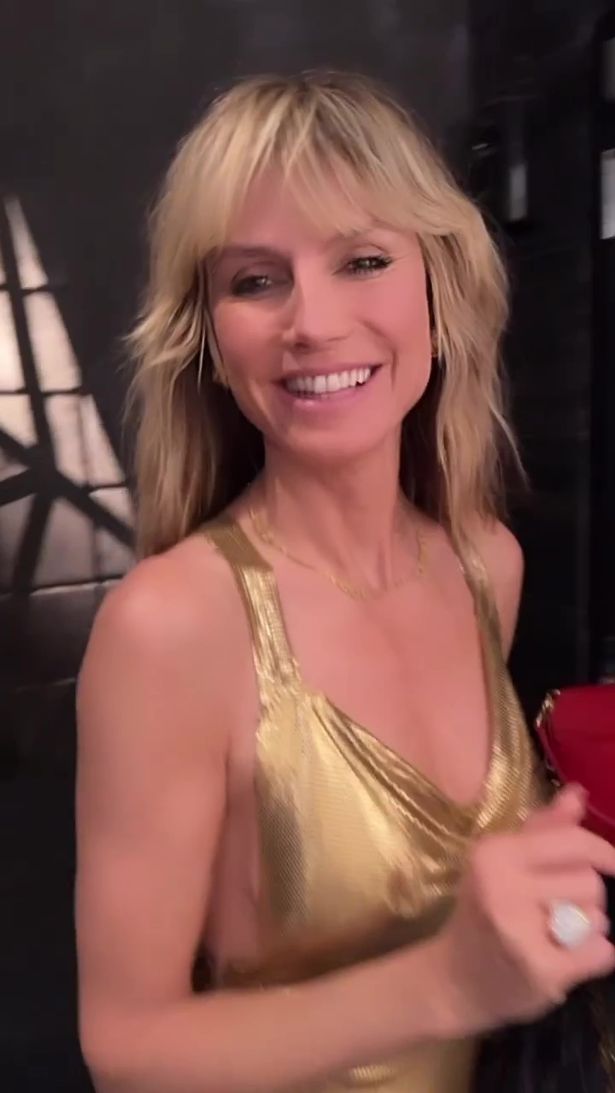 She was dressed in a backless gold gown that stretched down to her derriere and revealed a black g-string adorned with gold charms.
The straps of her metallic costume crossed over her back, and her long blonde hair cascaded over her shoulders.
Heidi's tiny dress came to the top of her thighs, and the material glistened in the light as she walked.
The America's Got Talent judge then knelt before turning to face the camera.
She proceeded to walk away, flashing a charming smile at the camera before sticking her tongue out cheekily.
Her fluffy fringe framed her face, and she wore only a little of eyeshadow and pink lipstick. She moved away from the camera, holding a red handbag, and the video ended.
She posted the video to her Instagram account, captioning it with a party emoji and a red love emoji. Heidi overlaid the song Alone by Kim Petras and Nicki Minaj on top of the video.
SEE MORE: