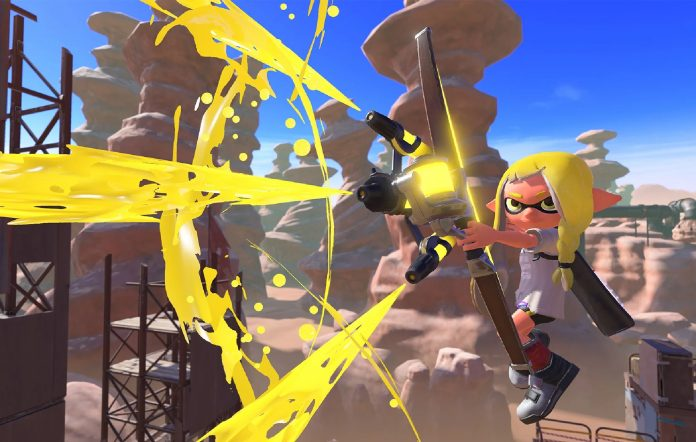 Splatoon 3 comes out next month and Nintendo is already banning players who manage to hack the game, gaining access to the trial range earlier this week's demo. However, it's unclear if the ban is for Splatoon 3 or for NSO as a whole.
One data miner in particular managed to uncover Splatoon 3's anti-cheat measures, according to NintendoLife.
They found that the anti-cheat system is also available for demo and that a patch that allows you to get into test rank early serves as the number one reason for bans.
[Splatoon 3]

Splatoon 3 has anti-cheat in place.

Nintendo is beginning to issue console bans (possibly total ban from NSO?) to players who modified the game.

I won't be going into much detail about how it works, since anti-cheat relies on security through obscurity.

— OatmealDome (@OatmealDome) August 26, 2022
Anti-cheat was first implemented in Splatoon 2 back in 2018 and, as it seems to be doing in 3, it checked for any in-game mods; Mods, no matter how big or small, cosmetic or beneficial to online play, are likely to get you banned.
Splatoon 3 wiki :
Splatoon 3 is the upcoming third-person shooter video game developed and published by Nintendo for the Nintendo Switch console. Like its predecessors in the Splatoon series, the game consists of competitive online multiplayer along with a story-based single player mode.
| | |
| --- | --- |
| Developer(s) | Nintendo EPD |
| Publisher(s) | Nintendo |
| Producer(s) | Hisashi Nogami |
| Series | Splatoon |
| Platform(s) | Nintendo Switch |
| Release | 9 September 2022 |
| Genre(s) | Third-person shooter |
| Mode(s) | Single-player, multiplayer |