As part of the Lipsy collection, Amanda Holden wore a teeny sparkly dress to highlight her remarkable figure and endless legs.
There's no doubt Amanda Holden can create the most stunning looks – and this Lipsy collection is no exception.
It didn't take her long to show off her new collection with glitzy fashion brand on Wednesday (October 25). Amanda wore a sparkly minidress for one of the dazzling looks.
A teeny sparkly dress adorned with long sheer sleeves and sparkle detailing amplified the glamour and style of the look.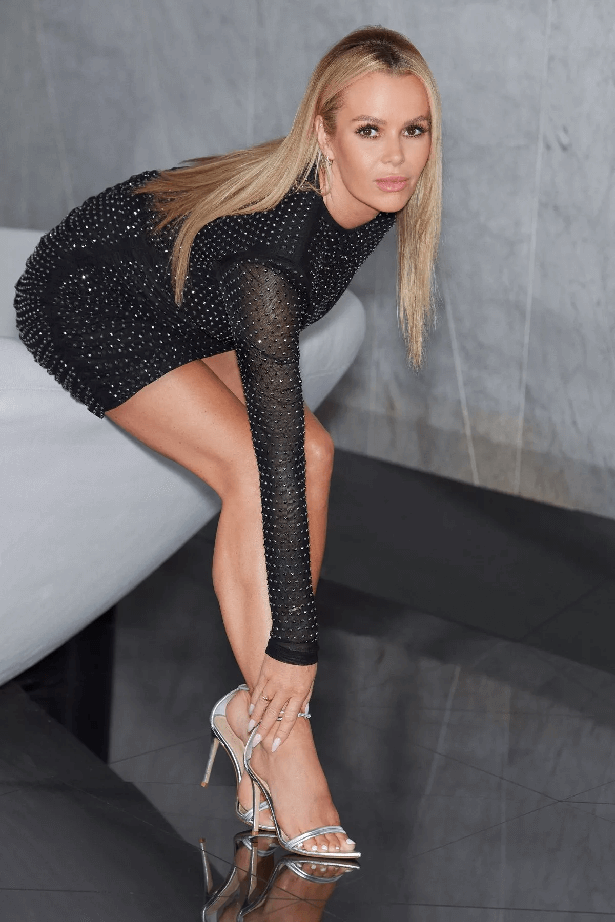 Another stunning selfie showed Amanda wearing a lace minidress featuring frilly sleeves, and her honey-blonde locks were styled straight, like a queen.
Amanda announced she would be the new face of Lipsy earlier this year. As the company's oldest ambassador, Amanda will represent the high-street fashion brand.
Amanda shared in a statement: "I am thrilled to collaborate with Lipsy – we wanted to create a range that celebrates the spirit of the modern woman – confident, empowered, and utterly glamorous. The pieces in this collection are not only stylish but also versatile, making them perfect for any occasion."
About Amanda Holden :
Amanda Louise Holden (born 16 February 1971) is an English media personality, actress and singer. Since 2007, she has been a judge on the television talent show competition Britain's Got Talent on ITV. She also co-hosts the national Heart Breakfast radio show with Jamie Theakston on weekday mornings.
Holden's first television appearance was as a contestant on the game show Blind Date in 1991. From 2006 to 2008, Holden appeared as Sarah Trevanian in three series of ITV's Wild at Heart co-starring Stephen Tompkinson.