If being a woman officer, you can select 2 – 3 patterned skirts to vivify your closet. Moreover, you should not miss single-color short skirts. This year, black seems absent in collections of miniskirts, instead of colors from light to dark tone. Furthermore, you will be surprised with new designs of these skirts.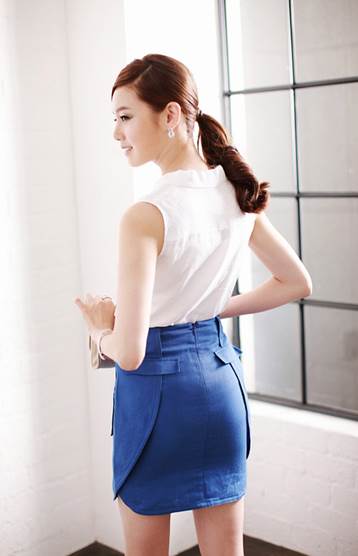 Miniskirt is youthful in cobalt blue and very strange by grafts between front side and backside.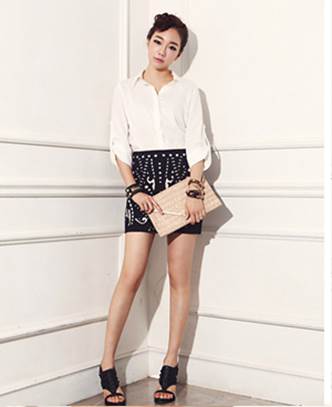 Combining black with poled lace material creates youthfulness for dark skirt.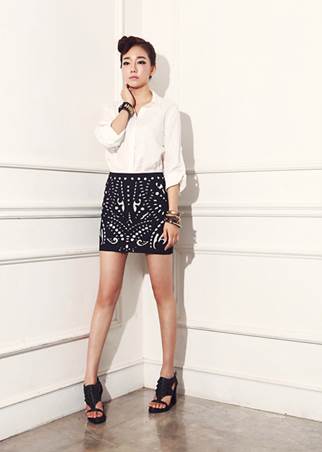 You should mix them with elegant white shirt.
Beige which is familiar with officers will not be bored by unique pocket lids.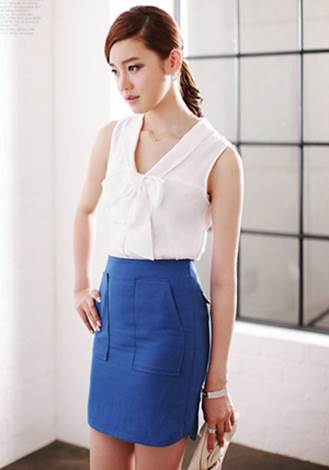 Nice combination with white sleeveless shirt for feminine girls.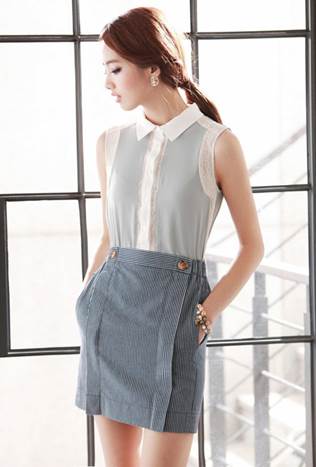 Stylish girls will not pass over skirt with such impressive small lines.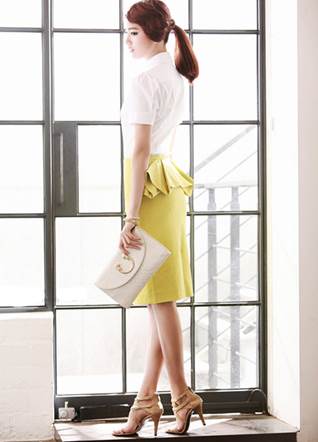 Familiar office skirts are more beautiful with colorful skirts and swings behind hips.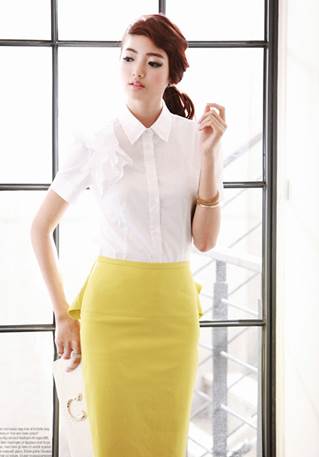 This is an effective trick for those who have a small third round.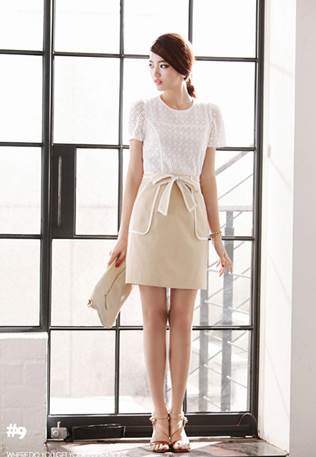 Or be feminine with a bow tied on waist.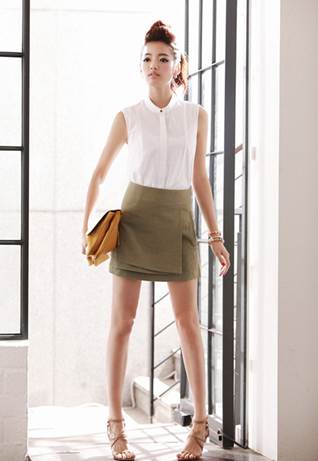 This skirt model is suitable for both working and hanging out clothes.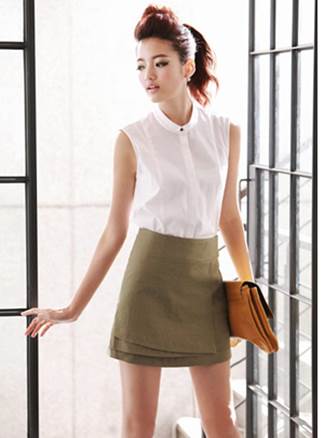 Just change shirt and sleeveless T-shirt to create 2 different styles.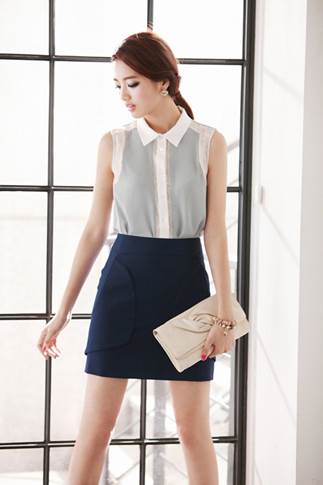 Instead of bleak black and grey, girls like black blue for this year because they are both easy to mix colors and show off youthfulness.