These following warning signs will help you identify your current skin condition and find out the right solutions.
Skin is one of the weakest and most vulnerable parts in human body. Through the time, your skin will get age and start to appear many kinds of damage.
Wrinkles appear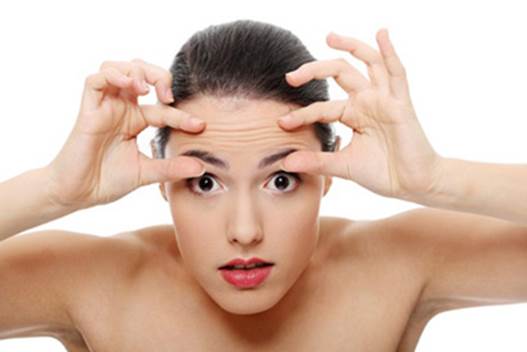 Wrinkles are one of the most noticeable manifestations of the aging process, and usually appear around eyes and mouth areas when you get 30. However, once wrinkles appear earlier, this means that your skin is in alarm condition, girls! Don't wait until this stage to start to care for your skin, as it seems a little bit late and will be really difficult to solve.
Rough skin
The first sign of a damaged skin is dry skin. Skin is rough and you usually feel like the skin surface is strained, especially after cleaning. This alarms that your skin is severely dehydrated or being weakened for the tortures of cosmetics and chemicals…. Or even more serious, the skin starts to desquamate, become cracked and bleeding…
Acnes, melasmas and wrinkles appear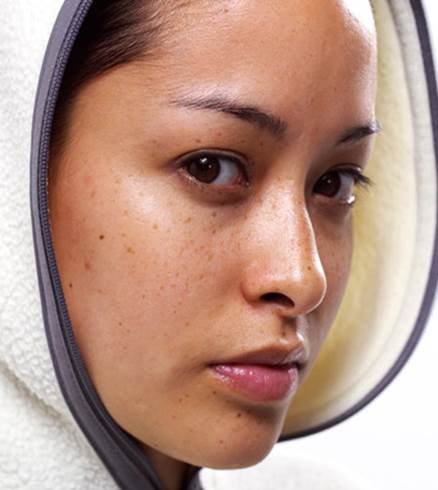 Acnes, melasmas and wrinkles will appear on your face once your skin gets damaged. No matter why it is, once your skin starts to appear one of these states, this means it's getting damaged. Then, try to remove them as soon as possible because they can bring your skin severe consequences.
Large pores
You clean and care for your skin every day, and if you don't carry out in right way, your skin will easily get damaged. In association with smog and dust, cosmetic chemicals, sweat… get stagnant in hair follicles, create acnes and enlarge pores, then your skin become greasy. This is one of the signs that you need to pay attention to and improve timely.
Skin irritants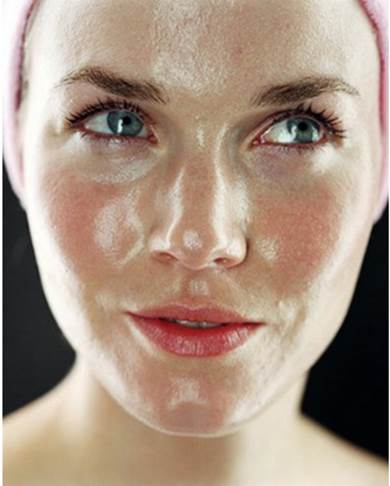 Using too much cosmetic can cause skin allergy
When the skin is damaged or injured, its immune system and resistance are weakened. So, when you directly contact with the environment that uses chemicals or cosmetics, your skin will easily get irritated and allergic. For serious cases, your skin then cannot adapt to cosmetics or other beauty nutrients.
Treatments
What should you do if your skin appears one of these signs? Well, the first thing to think about is to remove damages or at least minimize them, anyway. Nowadays, there're a lot of treatment technologies can work. In case your skin suffers many types of damage, then eliminating every single one is necessary to get a healthy skin. But the problem is you'll have to pay quite much.
And the solution is applying multifunctional treatment technology, which can deal with many different damages in only one therapy. You can definitely find some well-known technologies that work effectively. Currently, the most prominent and also the highest rated technology is called Silicon Germany Dinoflagellates technology – one of the most effective treatments for both allergic skin and skin that cannot use cosmetics.
As a technology that features "n in one" treatment, Silicon Dinoflagellates technology will be a perfect measure to help you prolong skin life and prevent skin aging. You can refer to some uses that this technology brings in a treatment therapy:
Bring you a white pink and radiant skin, disappear melasmas.
Tighten sagging skin and create a slender V-shaped face.
Prevent skin aging, remove wrinkles.
Tighten pores, remove acnes and pitting scars.
Purify blood; absolutely prevent damages from eczema or allergies.