Recently, Gomez revealed the story behind her broken hand on Instagram Stories, where she posted a mirror selfie in a swimsuit.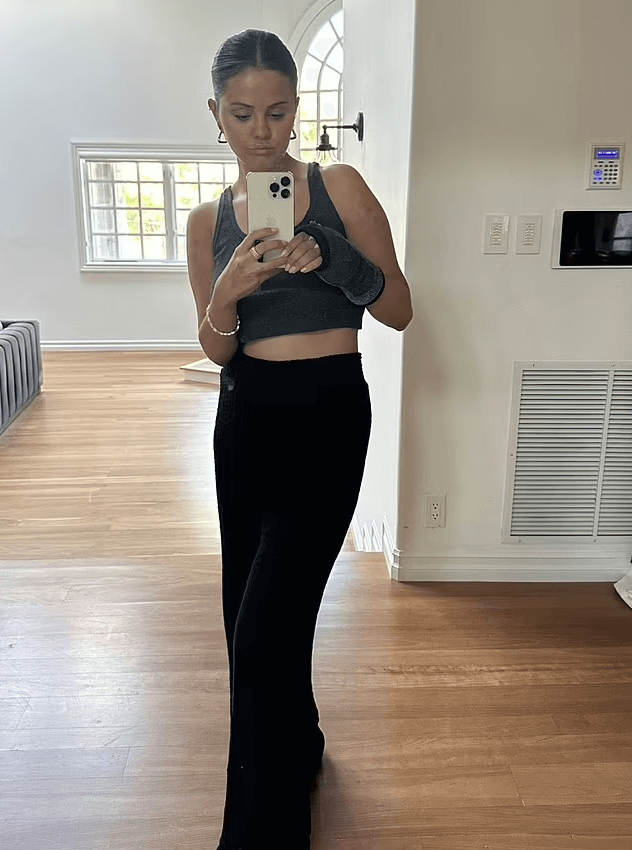 Selena, 31, sat barefoot in a tall oval mirror that also showed her ample closet space, she held up her cellphone for a selfie while crossing her legs.
With black hair parted down the middle and tucked behind her ears, Selena wore earrings and let her natural beauty shine.
Also on Instagram Stories, Selena wore a black crop top, matching long skirt, and tan moccasins, as well as a cast on her arm, which she sustained from tripping over her long summer dress.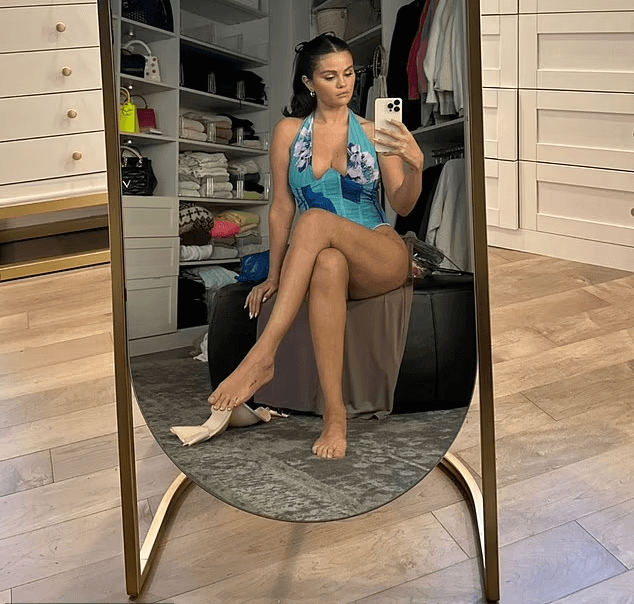 Selena confessed on The Ellen K Morning Show: 'So I wish I had like a really cool story that I saved someone's life or something. But I was in a long dress, it was a summer dress, and I was walking from my car to my house and tripped.
The host, Ellen, said : 'As a mother, I just want to say if you were my daughter, I would say thank God you didn't break your teeth,'
Selena replied : 'Yes, that's what the doctor said. I guess there is a silver lining. But this is not fun, this is not fun,'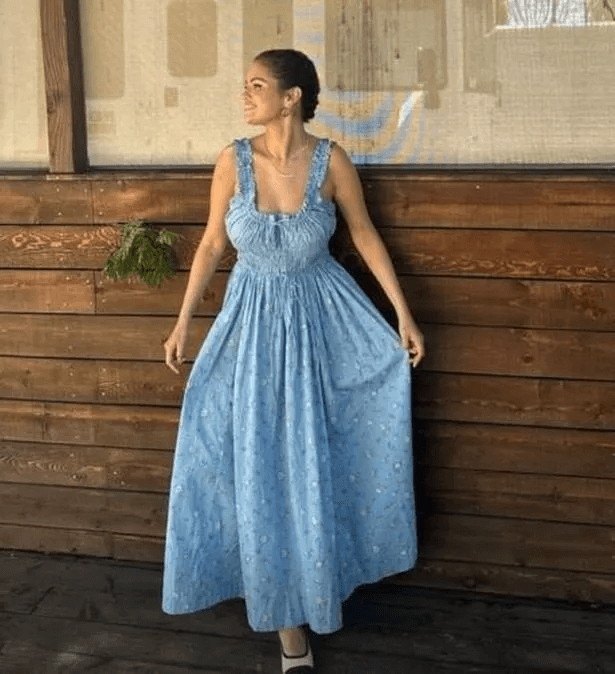 Read next :
About Selena Gomez :
Selena Marie Gomez (born July 22, 1992) is a singer, actress, producer, and entrepreneur from the United States. Having started her acting career on the children's TV show Barney & Friends, Selena Marie Gomez rose to fame as Alex Russo on the Disney Channel television series Wizards of Waverly Place.