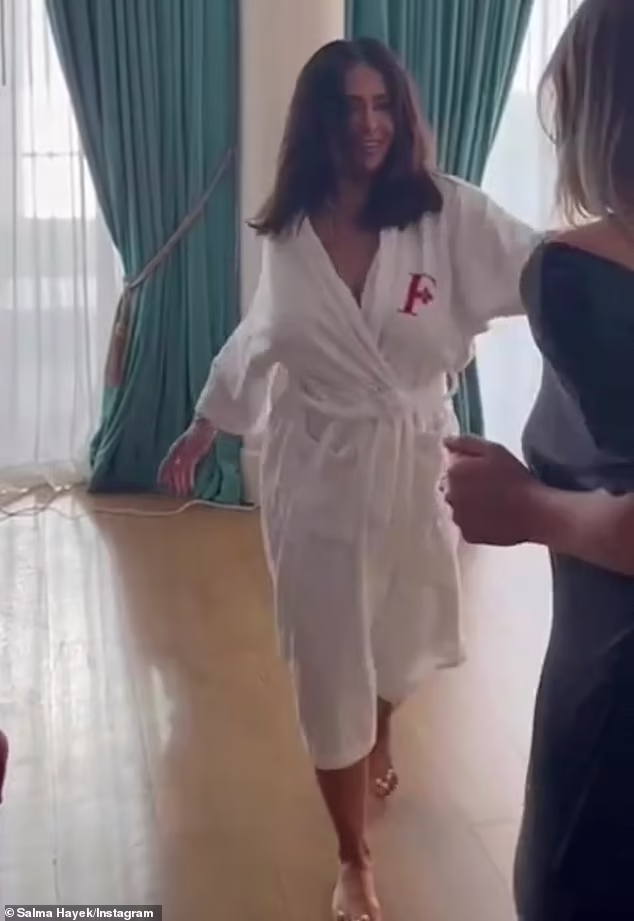 On Tuesday, Salma Hayek celebrated reaching 24 million followers on Instagram by posting a new video in which she enthusiastically demonstrated her dance skills while wearing only a bathrobe.
Salma Hayek celebrates 24 million Instagram followers by dancing in her robe, resulting in a wardrobe malfunction
The actress walked about barefoot on a wooden floor in a large space while music blasted from a speaker held by her director friend, Samantha Lopez Speranza.
During the impromptu dance party, Salma's robe slid open on a few instances, exposing more skin than the mother of one had intended.
She wrote, "24 million followers, 24 million reasons to smile. Thank you all for joining me on this wild ride!"
She then added, "I cannot contain my excitement & gratitude," followed by a dancing emoji and, "P.s happy birthday @samanthalopezs." The star then provided an immediate translation into Spanish under the caption.
The actress from Frida seemed to be having a great time dancing and celebrating the new achievement, despite the brief robe slip.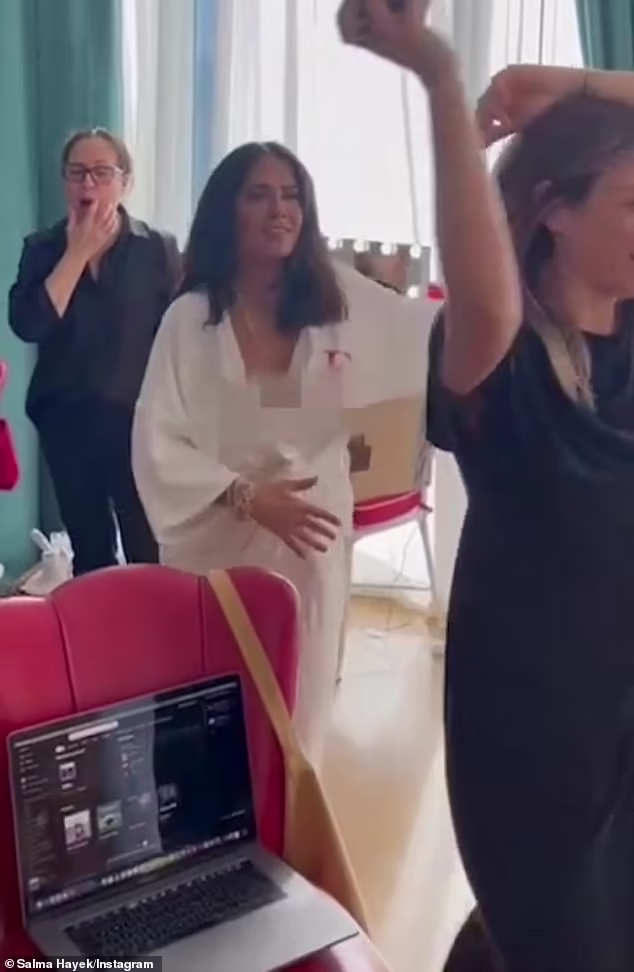 During an interview with Glamour in February of this year, Hayek was asked whether she had any "advice" for ladies "getting older" because of her openness about her love of dance.
"I'll give you lots of good advice about this," Salma said in answer. Dance—make sure you're sensual for yourself. Dance by yourself when nobody's watching.'
"And don't look at yourself in the mirror when you're dancing. Blindfold yourself and feel you. Feel your body and feel how it interacts with space," the beauty said.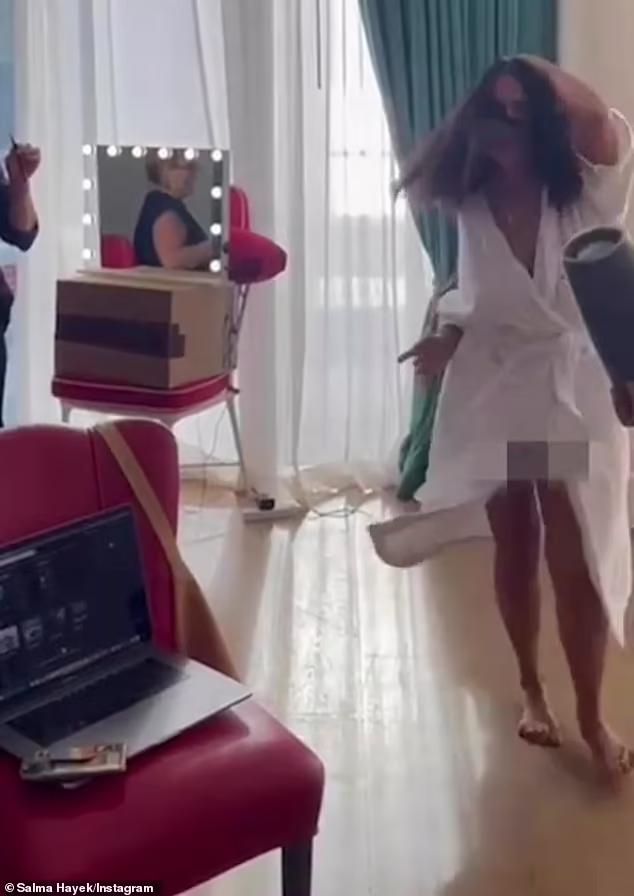 She made a splash at the MET Gala recently.
The 56-year-old From Dusk 'til Dawn actress, who stunned in a red Gucci gown earlier this month, wore a white robe with a crimson 'F' on the left side and a loose tie at the waist.
Francois-Henri Pinault, CEO of Kering and the star's spouse, looked suave in a traditional black suit, white shirt, and black bowtie.