Roxy Jacenko is not shy when it comes to posing in front of the camera. And she did just that on Thursday as she posed topless to promote a pair of leggings.
Roxy Jacenko removes her top and poses in her bedroom in order to promote a pair of leggings

The 43-year-old model posted a revealing snapshot of herself wearing the Aim'n pants to Instagram.
Roxy stripped down for the photo, posing in her bedroom mirror while wearing only black tights.
'Always questions about which leggings I buy – @aimn.oceania and they are on sale,' she captioned the photo.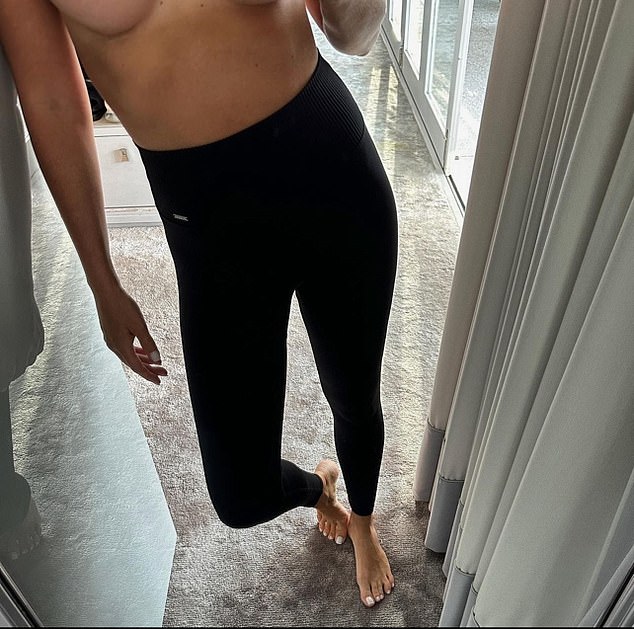 Pixie Curtis, Roxy's 11-year-old daughter, has a brand new bedroom in the family's $6.6 million Vaucluse property, which Roxy just revealed the plans for.
The young entrepreneur may show off her many accomplishments in the room's all-white vanity area, which also has a spacious double bed.
At the entrance, viewers followed Roxy as she took them on a 3D tour of the chamber, culminating in a panorama of the verdant landscape outside Pixie's window.
On the right of the door, the camera panned to reveal a small dressing area with a mirror and a spacious double bed.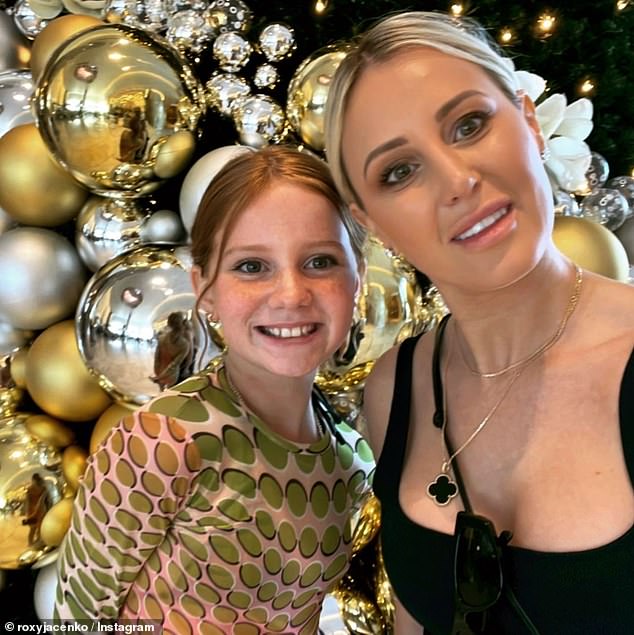 From any direction in the room, one could see a spacious vanity and study area outfitted with floating shelves on which to display books and trophies.
Meanwhile, Pixie's desk had room for her laptop and extended into a vanity with a large illuminated mirror.
'Home and working on Pixie's new room with Ork Design,' Jacenko wrote in her caption.
Pixie is still a child, but she has a successful toy business and can easily retire by the time she is 15.
With Roxy's aid, her preteen daughter launched two successful businesses in a single month, earning $200,000 from sales of her accessory brand, Pixie's Bows, and her toy line, Pixie's Fidgets.
SEE MORE :